What Is the 0x Project: A Complete Guide Summary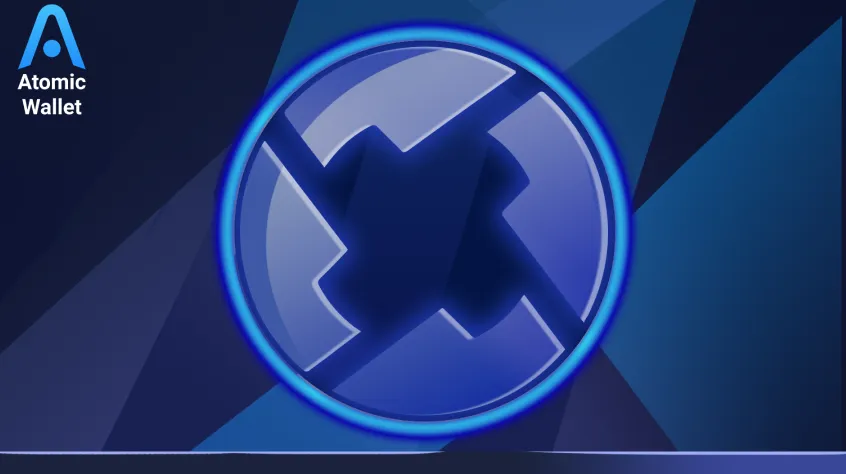 With cryptocurrency becoming more popular and people jumping on the bandwagon daily, it is crucial to understand all the moving parts that go with this economic revolution. To get involved in cryptocurrency, you have to go through a centralized cryptocurrency exchange. Because of the horror stories surrounding centralized exchanges, many people shy away.
Enter the 0x Project. This decentralized exchange "is an open, permissionless protocol allowing for ERC20 tokens to be traded on the Ethereum blockchain." When version two of 0x is released, it is expected to support more tokens than just ERC20.
Read on to learn more about 0x and how this protocol platform works.

A Brief History of 0x
In 2016, co-founders Will Warren and Amir Baneali created 0x. They wanted to create a world where assets, stocks, precious metals, currencies, and any other kind of asset could be traded as tokens on a blockchain platform. The entire project was backed by companies such as Jen Advisors, Fintech Blockchain Group, Pantera Capital, and more.


0x Technology and Advantages
Running on the Ethereum blockchain, 0x is the engine that has been powering popular DeFi exchanges such as Paradex, Bamboo Relay, and Radar Relay and giving them the means to pool their liquidity. 0x offers users open-source tools, such as 0x Launch Kit, Asset Swapper, and 0X instant to make trading digital assets easy.
The newest version, which went live August 10, 2020, is helping create a more cohesive DeFi system by adding a new set of bridge contracts. These contracts help aggregate liquidity over several DeFi exchange networks. This new version also allows for staking to the 0x protocol and provides market makers incentives to do so by rewarding them with Ethereum currency and additional governance voting power. A new live interface that is coming soon will allow users to stake their tokens with the market maker of their choice.
Basically, the 0x protocol is what is called a blockchain layer. It is supposed to make it easy to tokenize and asset, product, or commodity while also adding networked liquidity to it. It can be used with stablecoins so they can be collateral for loans or with predication markets, where users can purchase futures that have been pegged to an event outcome or transaction.
0x also has a vast potential market in order books for digital assets, such as apps or even online gaming, where permanent records of gameplay are needed. These records could be provided to users in a non-fungible token – or NFT – that is tamper-resistant. It could even use an NFT for users who need to keep track of things like collectibles, stocks, bonds, loyalty points for retail operations, and even banking transactions. NFTs are also good options with 0x for generating permanent legal documents that live on the blockchain.

How Does 0x Work?
0x is unlike other decentralized exchanges because it is cheap to use, very accessible, and fast. It uses an off-chain ordering relay to save on "gas" – the cost to make the transaction – during trades. It is also built on the Ethereum blockchain, which is the core of many smart contract-based exchanges that have been decentralized. Using smart contracts, users have full control over their assets, something a centralized exchange does not provide.
One of the problems of a decentralized exchange 0x tries to resolve is the blockchain transaction cost. Every time a trader wants to deposit their cryptocurrency into a smart contract, they have to execute a blockchain transaction, which is then processed by "miners" who collect a fee for their services. Every transaction has a fee associated with it, and when users make multiple transactions, the fees add up. Plus, the time to process the transaction can vary.
Using off-chain ordering relays, 0x can lessen the fees charged to the user by "miners." The protocol is for the transaction to be filled by another user. This saves the blockchain for value transfers and other on-chain settlements while other commands are being filled on the side. This reduces the amount of "gas fees" charged.
The 0x protocol users relayers, makers and takers to process orders through the blockchain. The relayers are in charge of broadcasting orders, using private or public order books. They host the order books but are unable to execute the actual trade. Relayers are the go-between for the makers who start the transaction and the network. The order is picked up by takers who submit the request to their smart contract and fulfilling the order. When the transaction is complete, the relayer is paid their fee in ZRX, the native token of 0x.
The ZRX token can then be used as internal currency for the network because it is also an Ethereum token, it is also used for governance over the 0x upgrade system, giving the holder a say in how 0x can be improved and evolved. How much say a user gets depends on how much ZRZ they hold. Token holders also receive protocol liquidity rewards in ETH tokens.

Perspectives and Takeaways
Unlike the Ether Delta platform that 0x is similar to, 0x does not have a downtime issue when it is being upgraded. This means users of the system will still have access to their transactions even when an upgrade is happening. 0x will use their native ZRX coins to ensure a secure upgrade. As critical governance is important to 0x, the system is set up as a pipeline of smart contracts. Each segment of the pipeline can be removed and upgraded while the system continues to work. Once the segment is upgraded, it is replaced, and the next one is removed, upgraded, replaced, and so on.
0x has also created a governance system that uses its ZRX tokens for voting and has solid mechanics that dictate how it is governed. To make sure all 0x stakeholders are represented equally and fairly, the governance system has three main phases.
The first phase, the community managed token registry, is an official on-chain reference for verifying token addresses and exchange rates. Users can reference this registry before they make a transaction for verification purposed. At the moment, the 0x core team is managing it, but it will be converted to a community-managed system.
The second phase is the community veto power. To ensure the governance system is working correctly and wholly vetted, the core team will test the system by proposing upgrades the community can review. ZRX token holders have the power to veto the upgrades, thereby controlling the 0x platform.
The third phase, liquid democracy, lets ZRX token holders vote directly on policies governing the protocol and also allows them to delegate their vote to another delegate who can vote for them. The second delegate can also choose their own delegate, and so on. Anyone who doesn't like the way their delegate voted can take back the delegate's vote and register their own. The ability to go from direct democracy to representative democracy and back again is liquid democracy.


Views on 0x
"Early adoption metrics and [decentralized exchanges] using the ZRX protocol suggest a bright future. DEXs will continue to be developed and deployed during 2018 and beyond, fulfilling the need to decrease the custodial risk inherent in centralized exchanges." – Josh Olszewicz, Trader at Techemy Capital Ltd.
"We are big fans of 0x. As the number of tokens becomes infinite, you need a protocol, not just a central exchange, to find counterparties. Just like you needed a search engine, not just a directory, to find websites as the number became infinite." – David Sacks, Co-Founder of Craft Ventures
"0x is emerging as the leading [decentralized exchange] platform within the Ethereum ecosystem. Not only is the core protocol well-designed and fully functional, but 0x has also incentivized a whole ecosystem of third-party relayers whose services will make using 0x even easier than using a centralized exchange." – Myles Snider, Research Associate at Multicoin Capital

0x Website
Learn more about the 0x cryptocurrency at the 0x Website.

0x Github
Learn how developers work on 0x at Github.

0x Reddit
Discuss 0x on Reddit with other users.

0x Twitter
Follow 0x on Twitter.

How to store and manage 0x?
ZRX tokens can be obtained by becoming a relayer or issued to partnering dApps and future end-users. ZRX tokens can also be bought, sold, or exchanged for other cryptocurrencies on many centralized and decentralized exchanges. The tokens are considered assets, and they are currently valued at a little over $0.2 USD.
Since ZRX is considered an ERC20 token and abides by the rules and standards of the Ethereum network, your storage solution should be highly secure and one that does not store its private keys in an online fashion. Mobile and desktop wallets are good options, while a hardware wallet will give you the highest protection level but are susceptible to hardware and firmware errors or can be easily misplaced.
Atomic Wallet currently supports 0x. The wallet provides you with the security you need while managing and exchanging your ZRX tokens. Using a mnemonic seed to generate your private keys, Atomic Wallet gives you total control over your cryptocurrency. Your keys never leave your device. Atomic Wallet provides you with an all-in-one solution to manage ZRX and 300+ other cryptocurrencies along with the top ones.
Additionally, the 0x protocol allows users to make a wallet to wallet trading without using a centralized exchange. dApps are starting to use wallet to wallet in their projects. It allows them to have fast, low-cost operations without the need to sacrifice security or personal management of assets. Additionally, since it is built on the Ethereum blockchain, it uses smart contracts to help secure the protocol. 0x is a complementary solution to exchange platforms.


Conclusion
0x protocol has a good chance of being the future of cryptocurrency exchanges, if not the premier exchange. It provides immense flexibility and is consistently evolving. Version two will be released soon, and it will provide support for all token standards beyond just ERC20 tokens. When version two is released, users will be able to trade, say, a CryptoKitty for a ZRX token.
Version two will also make it easier for users to write their own smart contracts externally and then applying them to the 0x platform. It will be able to support the Trezor hardware wallet and will less susceptible to scams thanks to the implementation of the EIP 712. It will also allow multiple orders to be batched together.
Some of the features and benefits of 0x include:
Network liquidity allowing users to tap a shared pool of assets
Flexible integration as it is a modular system and allows the addition of exchange functionality
Robust smart contracts that have been vetted through two rounds of intense security audits
An extensible API that lets users plug in their own smart contracts
Off-chain order relays with the on-chain settlement that reduces blockchain bloat and provides gas efficiency.