AMA Session with Everstake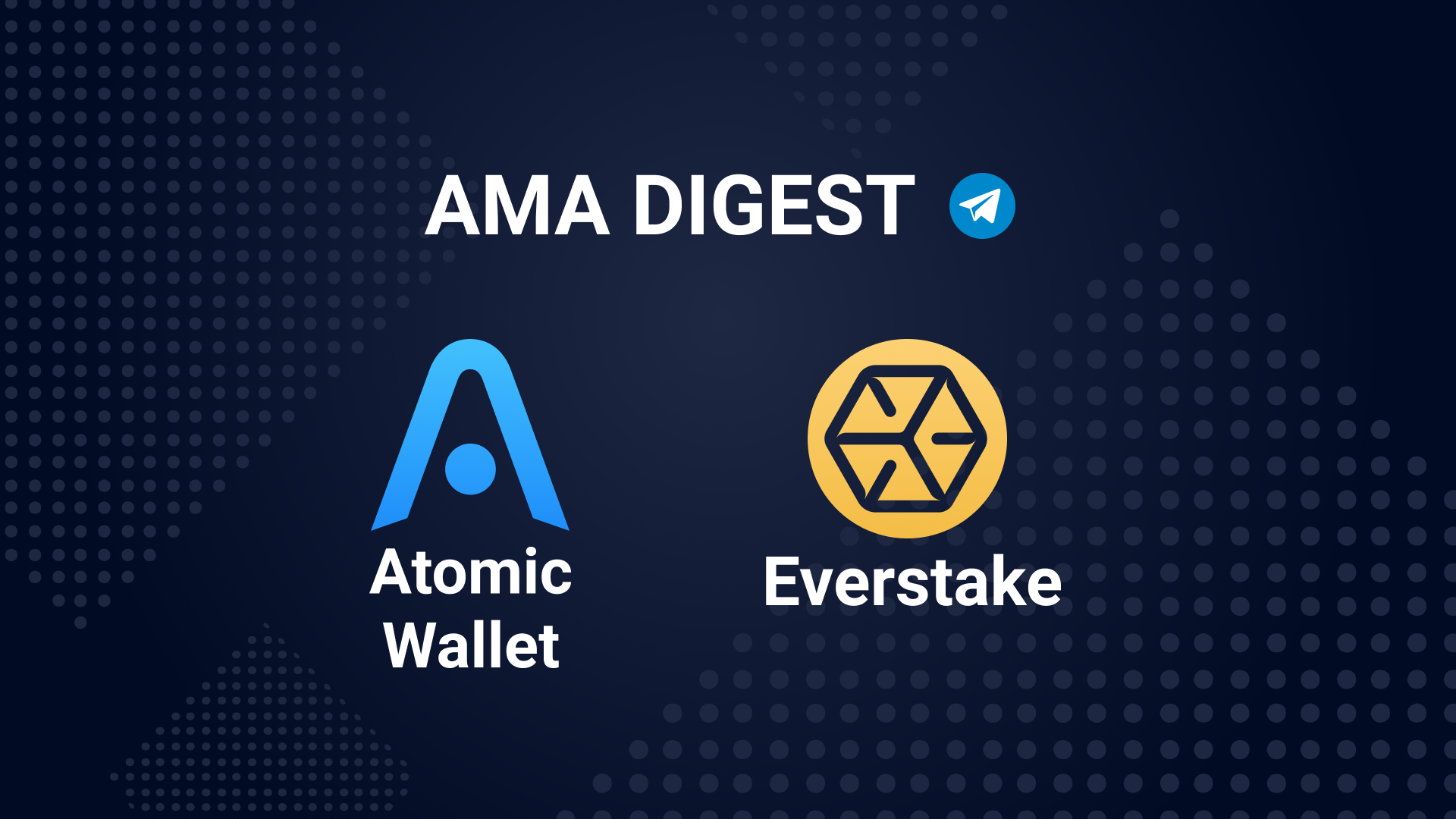 On December 13, 11 AM UTC, we'll have the team members from Everstake, a staking service platform that focuses on major PoS networks at our AMA session.
The rules are:
Learn about the project we're hosting
Join the live session in our Telegram chat
Pass the quiz (link will be shared at the AMA)
Take part in the live chat with Everstake
The pool for the AMA session with Everstake is $500 in XTZ.
$400 for all quiz participants, who pass the quiz successfully
$100 will be shared between 5-10 users who ask the best questions on Twitter or in the live chat.
To pass the quiz – learn about Everstake.
To know more about staking – read our guides:
Download Atomic wallet to get XTZ-address!
Subscribe to our Twitter:
Subscribe to Telegram channels:
Read more on an AMA session with contentos