Digibyte Price Prediction 2020
DigiByte (DGB) Price | DigiByte price prediction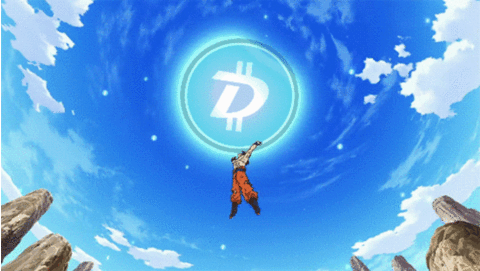 DigiByte is an open-source crypto coin that uses the DigiByte blockchain. DGB is strategically positioned to provide a secure and decentralized future. The coin combines unique problem-solving solutions with pioneering new innovations. The coin was initially developed in 2013 but was released in January 2014.
Since the development of DGB, it has offered its investors incredible returns. Its current price is $0.006827 USD. Over the past 30 days, its highest price was 0.008416 USD. On the other hand, its lowest was $0.006454 USD. Most experts believe that the coin is undervalued and that it will appreciate significantly in 2020.
Since 2014, the coin has experienced new use cases, consistency, rapid community growth, and committed development. DGB has grown into the most secure, longest, and fastest blockchain in existence. It has secure transactions. The blockchain distribution and mining processes are as decentralized as possible.
Atomic wallet allows you to manage DigiByte and 300+ tokens and coins. It will allow you to buy and exchange DGB at the best rates in the market.
Main Features of DigiByte (DGB)
DigiByte was developed in 2013 and launched in 2014 by Jared Tate. The main objective of the coin was developing a more secure and faster cryptocurrency. The project would ensure that the coin would reach a bigger and wider decentralized community than the existing cryptocurrencies.
DigiByte has one of the fastest-growing decentralized blockchains. DGB focuses on building sophisticated and state-of-the-art technologies for security applications. The security applications will address the increasing cyber threats globally. The coin is traded in more than 89 countries. Its popularity is driven due to two major reasons: Lightning fast transactions and non-existent fees. Its developers are looking for ways of increasing its speed. You will receive DGB transaction notifications within 3 seconds.
Notably, there is a minimal network mining fee for DGB to DGB transactions to encourage new miners. Also, the transactions in DGB are limited in size and scope. The main purpose of the limitation is increasing efficiency, throughput, and speed of DigiByte transactions.
DigiByte (DGB) Price Chart
Figure 1 showing DigiByte Price chart over the past one year from November 2018 to November 2019
Market Prediction for DigiByte (DGB) Price 2020
Jared Tate, CEO DigiByte, Price Prediction 2020
Jared mentions that DigiByte is working hard every day to make the coin better. There are many projects that are being implemented that will build DGB. DGB will be the foundation for the future. The comments show that DGB can only get better in 2020, and its value will increase.
John Leonard, Member of DGB Community, Price Prediction 2020
John says that he started investing in DGB in 2014. Although he did not give an exact price prediction for 2020, he says that he does not care about the price. However, he is confident about DGB's price in the future. He believes that investors should invest in the coin without fear.
Rudy Bouwman, CEO DigiByte Awareness Team, Price Prediction 2020
Rudy mentions that the total market capitalization for the cryptocurrency in 2020 may vary between $1 trillion and $40 trillion. He believes that the total market capitalizations for 2020 will have a positive impact on the coin. It will boost DigiByte's circulating supply and DGB's ranking. He states that a price of $10 USD to $15 USD is quite realistic.
John McAfee, Price Prediction 2020
He believes that DGB is a valuable investment because it is about 40 times faster than some of the main cryptocurrencies. Also, it has one of the most decentralized mining systems globally. He believes that DGB could be a sleeping giant. It means that DGB's price could rise significantly in the future.
Factors Contributing to DGB's Growth
One of the issues affecting DigiByte's growth is its focus on cybersecurity for digital payments. The coin is a digital asset that is mined through a complex combination of cryptographic algorithms. The process has the objective of maximizing difficult stability and minimizing mining centralization. Also, it allows the process to reach a consensus at a speed that is as fast as 15-second block timings.
Moreover, the coin has five different mining algorithms that are used together to mine the co. The use of different mining algorithms sustains the speed of DigiByte. It also prevents mining centralization. The DGB research and development team is working to increase the speed of the network to over 250000 transactions per second.
Notably, the digital asset is also pioneering new innovations and securing data. DGB is constantly looking for ways of adding improvements, upgrades, and features to stay ahead of the competition in the crypto market. They are also implementing a Digi-ID. A Digi-ID is a secure way of login into applications and websites using a QR code. The QR code will eliminate the need for a passcode and username.
If DigiByte achieves its objectives, it will acquire more users, and its price will increase significantly in 2020.
DigiByte Price Prediction Verdict
Investing in DigiByte is a unique investment opportunity. Its upgrades and investment in new technologies are outstanding. It has several attractive features that investors can risk a stake with. The coin focuses on decentralized applications, digital assets, and currency payments. DigiByte has divided its core into three main functions that give it a robust look.
Each of the three main functions was designed to boost scalability functions. The designs ensure that the digital asset can accommodate an increased number of users and transaction speeds. As mentioned earlier, DigiByte could be a sleeping giant in the crypto market. Due to their focus on technology, the cryptocurrency could be on the verge of high-performance technology.
Also, DigiByte's price has highly been influenced by Bitcoin's prices. It is expected that Bitcoin's prices will surge in 2020 and carry along DGB with it. There has been increased interest in DGB, and there could be mass adoption of the coin in 2020. The prospective upgrades and new partnerships will increase the number of users. Ultimately, its value will increase.
Atomic Wallet allows you to take part in DigiByte's success. The wallet allows you to be a member of the DGB community and play a role in building a future. It allows you to buy, sell, and exchange DigiByte at the best exchange rates in the market.
How to buy DigiByte (DGB)
DigiByte has been successfully bought on decentralized crypto exchanges. Buying DGB is a great step towards generating a return on investment on the coin. You should take advantage of the current DGB values and buy the digital asset. Cryptocurrency wallets allow you to buy digital assets.
Identifying the best crypto wallet could be the difference between success and failure. It could give you a good experience or a bad one. A good crypto wallet ensures that all your information and funds are safe. For you to be safe online, you need to have the best wallet.
You do not have to look further. Atomic wallet is the most reliable and transparent wallet in the market. It will allow you to buy DigiByte and make a return on investment. Download the app and install it on your mobile device or personal computer. The wallet is multicurrency and will allow you to invest using different currencies available on the platform.
How to Exchange Cryptocurrencies
A crypto wallet should allow you to trade DigiByte for other digital currencies to make more income. The entire process is decentralized and does not need an intermediary. A good wallet should allow you to swap digital assets while allowing you to retain control over your private keys.
Atomic wallet is the best solution in the market. It allows you to buy, sell, and exchange over 300 tokens and coins on the platform. It will allow you to experience DigiByte's success while taking advantage of opportunities with other digital assets.
Atomic wallet is available for all major operating systems. It will assist you in managing your digital assets wisely. You will experience the best exchange rates in the market. Also, the entire process is reliable and transparent.