Ethereum Price (ETH) | Ethereum Price Prediction
What is Ethereum (ETH)?
Ethereum (ETH) is both a cryptocurrency and a decentralized environment that has recently revolutionized the IT-sphere. ETH was introduced by Vitalik Buterin along with other developers in an attempt to find a solution for numerous Bitcoin weak points.
And so the platform was created, enabling hundreds of currencies to exist on the basis of the same blockchain technology whose productivity is driven by thousands of miners all over the world.

Miners provide the platform with their own computing power to enable Proof-of-work algorithm and are rewarded for finding block signatures. Not only ETH made it possible for the introduction of different currencies but also it allowed to build smart contracts triggering the mechanism of task execution after certain terms are fulfilled.
Despite a big push, ETH has made towards the development of the IT sphere, some time after the introduction it showed certain vulnerabilities of its own.

Thus, today ETH cannot compare with some other currencies in terms of the quantity and speed of transactions which inexorably influences the price and investment inflow. No wonder that the dev team is looking forward to introducing certain changes on the platform which will be known as a hard fork. But looking forward, this hard fork alone won't make a difference unless it is followed by other big changes on the platform.
Ethereum Improvements
Ethereum's introduction consists of 4 stages. The first one known as Frontier was implemented in 2015, the second one Metropolis comprises two stages: Byzantium (2017) and Constantinople which was first planned for October 2018 but due to system vulnerabilities postponed to the first quarter of 2019.
According to Vitalik Buterin, Constantinople will bring the following changes to Ethereum technology: increase in the blockchain speed and productivity due to the introduction of the switch mechanisms Bitwise, a decline in the network energy consumption, miners' reward will be reduced to two ETH instead of three.

At the moment platform vulnerability doesn't enable developers to introduce the Proof-of-Stake algorithm but this shift will be implemented later on. The latest figures indicate that the hard fork is postponed to February, 27. Now let's see if experts are optimistic about Ethereum in 2019.
Ethereum price prediction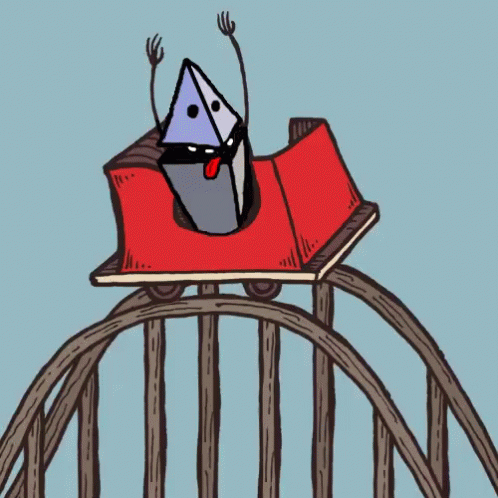 The volatility of the market does not allow us to be certain about the future of the crypto world; however, experts are able to make some predictions based on the platform roadmap and market trends.
Ethereum Price Market Prediction
Thus, A.T.Kearney, one of the world prime consulting companies, has recently published an analysis report predicting that by the end of 2019 altcoins will be strongly dominated by Bitcoin in terms of market capitalization which will significantly decrease the price of most of them.
Another negative estimation is made by Tim Enneking, head of Digital Capital Management, who sees an increase in the price as "unlikely" since there is no reason for Ethereum to double its cost. Therefore, 2019 might be promising for other digital currencies that are able to overcome ETH.
However, other experts are more optimistic about the future of Ethereum. For instance, Joseph Raczynski, innovator and founder of a number of companies including technology consulting firm JoeTechnologist.com, believes the ETH price will reach $1200 within this year taking into account that 2019 will bring certain positive changes in Ethereum network which will positively influence the price of the coin.
Thomas Lee, managing partner and head of research at Fundstrat Global Advisors, shows a certain optimism about changes in Ethereum network which would boost the price of the coin up to $1900, as major vulnerabilities will be solved and new investment will flow in.
Another even more optimistic prediction has been made by the deVere group offering financial consulting services to numerous companies worldwide. Nigel Green, CEO of the group, has recently mentioned that Ethereum price might jump to $2500 by the end of this year. He explains such optimistic prediction by constantly increasing use of cloud computing and smart contracts together with the emergence of new cryptocurrencies.
A bit more humble prediction is made by a traders community Trading Beasts. The experts talk about Ethereum staying at $650 during the year and hitting $900 by the end of 2019.
Ethereum price prediction 2020
As for the next year, let's start with a prediction of online analyst Bobby Ullery. He assumes that blockchain will be constantly gaining popularity and at least half of the cryptomarket will be held by two major currencies: Bitcoin and Ethereum which will inevitably influence their price. As Vitalik Buterin estimates the total circulation of ETH to be 100 mln coins, Ullery assumes that by the end of 2020 the currency price might hit $11,000.
Less optimistic are experts from LongForecast service who expect ETH to hit $724 in January 2020, and fall down to $470 over the course of the following months.
Ethereum 5 years price prediction
Looking forward, Ethereum price prediction for the following 5 years is rather positive. Despite the vulnerability of the market and a constantly changing environment, most experts unanimously predict that Ethereum price might jump to $30,000 over the course of 5 years. Unlike some ordinary users considering ETH together with other cryptos to be a bubble, experts highlight a steadily growing demand for ETH all over the world and an enormous potential of blockchain as a technology which won't allow the currency price to drop.
How To Choose Ethereum Wallet
In Atomic Wallet your private keys are encrypted in your device and never leave it, so you can be sure that your money is under your control only. We are happy to provide you with the most convenient way to manage all of your cryptocurrency assets. Secure, manage and exchange your assets in one secure place!