Binance DEX Trading Competition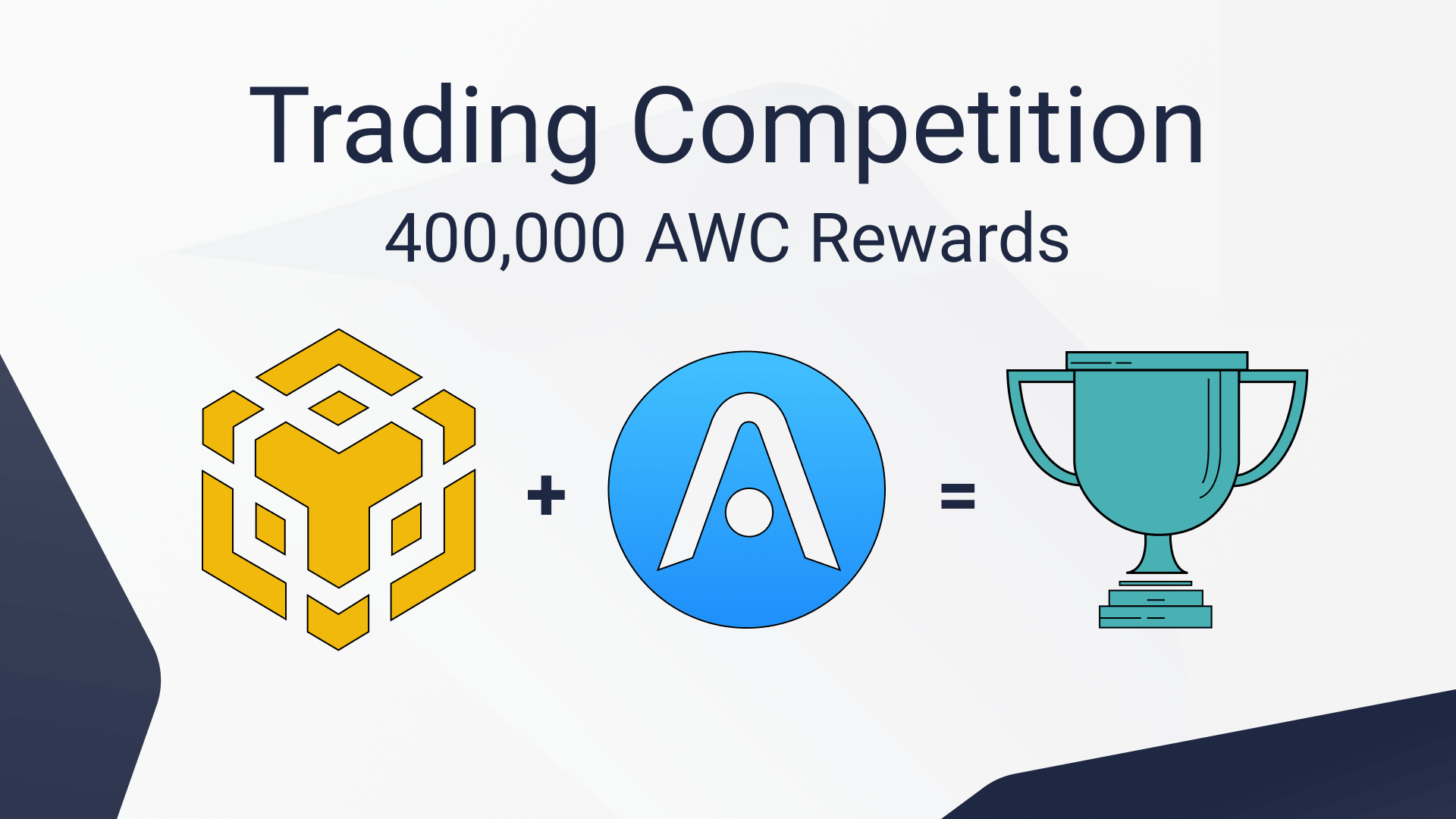 Total Rewards Budget: 400.000 AWC
Duration: 35 days
Requirements: Daily volume 5.000 AWC per trader
Realtime leaderboard: Open Spreadsheet
Atomic Wallet announces 400,000 AWC Binance DEX trading competition.
Participate in the trading competition and share a pool of reward.
Each day all the Binance Chain addresses holding a minimum of 500 AWC and reaching a trading volume of 5,000 or more AWC-BNB tokens (including buys & sells orders) on Binance DEX will equally share a pool of average 10,000 AWC tokens.
About Atomic Wallet and AWC token
Atomic is a multi-asset non-custodial wallet, that supports over 20 blockchains and 500+ tokens. Founded in the early 2018 by Konstantin Gladych, former CEO of Changelly instant exchange. Atomic has grown from scratch to over 150.000 users and become profitable in only 6 months despite the bear market. Atomic is one of the pioneering companies to implement cross-chain Atomic Swaps.

AWC Token serves as an internal currency for Atomic Wallet users. AWC token gives benefits for holders, such as discounts on exchange services, extra features, affiliate and bounty rewards, stacking for holders, dedicated support and much more features to come. AWC has over 40K holders. Read more about token here.
Why AWC Trading Competition?
One of the major goals of our trading competition is to participate in Binance BEP-2 Community listing campaign. All the projects listed on Binance DEX with $50K+ daily volume may take a chance to be listed on Binance.com. Read more…
Trading Competition Summary
Total rewards budget: 400,000 AWC.
Duration: 35 Days from 2019/06/20 0:00 AM (UTC) to 2019/07/25 0:00 AM (UTC).
Requirements: Binance Chain address with a trading volume of 5,000 or more BNB-AWC tokens (buy & sell) with at least 500 AWC held in their address each competition day.
The recorded trading volume on each address will reset daily at 0:00 AM.
AWC balances for each day will be recorded randomly during the competition day.
Each full day refers from 0:00 AM to 0:00 AM of the next day (24 hours).
Trading volume refers to total buys and sells.
Wash trading between your own accounts will be excluded from the volume.
Daily Rewards Distribution
Total daily rewards are limited to 350,000 AWC for the whole campaign.
Daily rewards are limited at 1000 AWC per each active trader/address on blockchain.
Rewards will be automatically airdropped to eligible addresses at approximately 03:00 PM (UTC) each following day.
Rewards distribution are depending on the week number:

1 week – 63,000 AWC / 9,000 AWC daily
2 week – 66,500 AWC / 9,500 AWC daily
3 week – 70,000 AWC / 10,000 AWC daily
4 week – 73,500 AWC / 10,500 AWC daily
5 week – 77,000 AWC / 11,000 AWC daily
Weekly Bonus Rewards Distribution
Total weekly rewards are limited to 65,000 AWC for the whole campaign.
Weekly bonus is calculated for the trading winners during each week started on 0.00 AM (UTC) Thursday till 0.00 AM (UTC) Friday next week.
Bonuses will be paid until Saturday each week.
Each week is paid of 13,000 AWC among the Top-10 traders:

Top1 trader will get 2,500 AWC
Top2 trader will get 2,000 AWC
Top3 trader will get 1,500 AWC
Each one Top4-Top10 trader will get 1,000 AWC
Useful Links
How to trade AWC on Binance DEX
How to Swap AWC ERC20 to Binance chain
Read about AWC token metrics
Join Our Telegram Trading Chat

Atomic Wallet reserves the right to cancel or amend the Competition or Competition Rules at our sole discretion. Risk warning: All investments are subject to high market risk. Please make your investments very cautiously.