Claim Ycash — ZCash fork in Atomic Wallet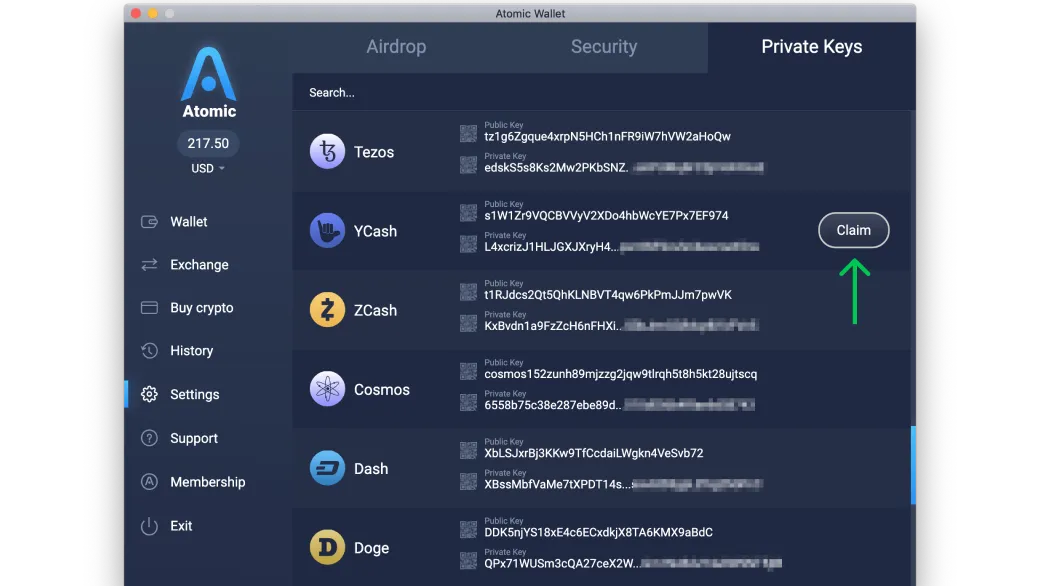 YCash in Atomic Wallet
The YCash is a new cryptocurrency made on the ZCash software. The YCash fork happened at block height 570,000 of the ZCash blockchain, which means that everyone in control of Zcash private keys as of block height 570,000 is able to use those private keys to access the same amount of Ycash.
How to Claim YCash in Atomic Wallet
Open Settings in your Atomic Wallet
Choose Private Keys
Enter your password
Scroll down and find YCash
Click the button 'claim YCash'
Get YCash in the same amount as ZCash minus network fee.
Ycash Total Supply
Its total supply is forever capped at 21,000,000 coins, which means you never have to worry about inflation, devaluing your Ycash, in contrast with government-issued paper cash. Other distinguishing features of the new blockchain will be:
changing of the mining algorithm from Equihash (200,9) to Equihash (192,7).
Reduction of the Zcash Founders Reward rate from 20% to a perpetual 5% with the entirety going to the nonprofit Ycash Foundation (The Zcash Founders Reward is renamed by the Ycash Development Fund).
Changing of the address formats to eliminate the ongoing confusion between YCash and ZCash.
To receive the YCash, just hold your ZCash in Atomic Wallet on July 18.
More information can be found on the Ycash official website.