Aave (LEND) Wallet
Manage your Aave, Ethereum, XRP, Litecoin, XLM and over 300 other coins and tokens. Manage your Aave, Ethereum, XRP, Litecoin, XLM and over 300 other coins and tokens.
Great rating
Download
Manage your portfolio
Manage, Exchange and Buy all your favorite assets in one secure interface. Sort your portfolio by amount and value
Instant Exchange with Cashback
Swap 60+ crypto pairs anonymously and receive a cash back for exchange
Get Cashback
Stake and earn
Get rewards on staking Tezos, ATOM, BAND, TRON and other coins with 5-23% APR.
Stake Now
Secure
Your private keys are encrypted and never leave your device. You fully control your funds.
Anonymous
No accounts, no verification, no KYC for basic features in the wallet. No one can block your funds.
24/7 live support
Our support is always ready to help you. Get quick and efficient response via live chat or email.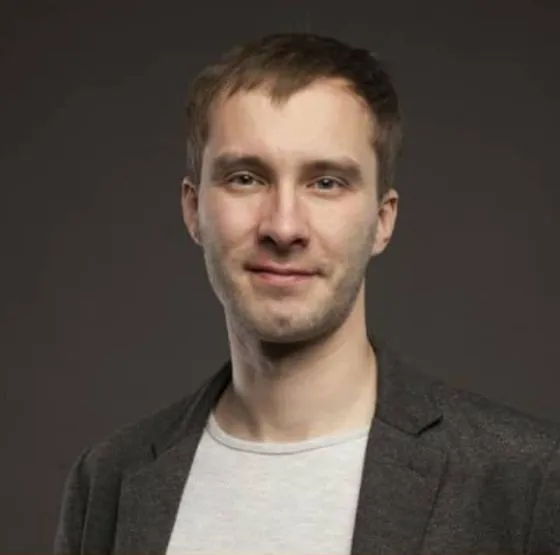 KONSTANTIN GLADYCH
CEO, PhD in data science with 3 years solid experience in blockchain and cryptocurrencies, 10 years in IT. Konstantin is well-known as the co-founder and CEO of Changelly.com, biggest cryptocurrency instant exchange with over 2 millions active customers monthly and $0.5bln in monthly turnover. Konstantins interests are: decentralization, custody-free solutions, p2p exchangers.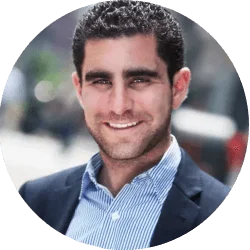 CHARLIE SHREM
Strategic Advisor and Visionary, is an American entrepreneur and bitcoin advocate. In 2011 he co-founded the now-defunct startup company BitInstant, and is a founding member of the Bitcoin Foundation, formerly serving as vice chairman. The Bitcoin Foundation is a nonprofit founded in 2012 with the mission to standardize, protect and promote the use of bitcoin cryptographic money.
What is Aave (LEND)?
AAVE is a decentralized cryptocurrency borrowing and lending protocol built on the Ethereum blockchain. It is currently the fourth largest DeFi protocol with 1.7 billion USD 'locked' on the protocol. The LEND token is an ERC-20 used to govern the AAVE protocol. Between January and July 2020, the fees accrued by Flash Loans on AAVE went towards burning LEND tokens. Roughly 2.5 million LEND were burned.
In July 2020, AAVE announced it would begin the process of converting LEND to AAVE at a rate of 100 LEND to 1 AAVE. This began in October 2020, and over 92% of LEND has been converted to AAVE at the time of writing. As such, the LEND token is no longer listed on many coin tracking sites. AAVE is also no longer burned, and can now also be staked on the AAVE protocol to earn a cut of its fees.
AAVE Tokenomics
The AAVE token has a maximum supply of 16 million tokens. 13 million AAVE tokens will be in circulation once all LEND tokens have been successfully converted to AAVE. The remaining 3 million AAVE are held by Aave Ecosystem Reserve.
When AAVE held its ICO in 2017, the price per LEND was 1.6 cents USD. This corresponds to a price of 1.60$USD per AAVE after the October conversion. The lend token LEND saw an impressive rally during the summer of 2020 during the DeFi boom, reaching a price of over 80 cents USD (80$USD in AAVE prices).
AAVE is one of the best performing DeFi tokens and is currently sitting at a price of around 85$, not far from its recent high which was also its all time high of roughly 94$USD. Much of this is due to its fixed supply and the strength and size of the project and team.
A brief history of AAVE
AAVE was created by Finnish developer Stani Kulechov in 2017 under the name ETHLend. When AAVE was still ETHLend, it functioned as a marketplace similar to Craiglist where users could put down offers to lend or borrow cryptocurrency on their own conditions. In contrast to classic lending and borrowing, no KYC documentation was required. ETHLend is often considered to be the first decentralized lending/borrowing protocol in cryptocurrency.
In September 2018, ETHLend rebranded to AAVE which means 'ghost' in Finnish. In the months that followed, AAVE redesigned its protocol to function as a cryptocurrency borrowing and lending platform that would automatically set interest rates for lending and borrowing based on supply and demand. In August 2020, AAVE was granted an Electronic Money Institution license by financial regulators in the United Kingom. This was a part of AAVE's push to cater to both regular users and institutions.
How does AAVE work?
AAVE allows anyone to lend or borrow cryptocurrency without a credit check, passport, ID, or any other financial or KYC documentation. This is possible because all loans issued on AAVE are overcollateralized. This means that you can only withdraw less than the collateral that you initially deposited. For example, to borrow 100$USD worth of cryptocurrency, you must deposit 200$USD worth of cryptocurrency.
While there is no fixed time frame wherein an AAVE loan must be repaid, if too much interest accrues your collateral can risk liquidation. For example, if the 100$USD you borrowed has an interest rate of 10% per day, after a few days it would approach the value of your collateral (200$USD). To ensure that the platform remains stable, the 200$USD of cryptocurrency you locked up is sold automatically by the AAVE protocol.
Those who lend their cryptocurrency can earn interest on the money they deposit on AAVE and this money can be withdrawn at any time. This is because lenders will pool their assets together, making it possible for individual lenders to come and leave without disrupting the AAVE protocol.
What Cryptocurrencies Can You Borrow on AAVE?
At the time of writing, you can borrow the following cryptocurrencies on AAVE: DAI, USDC, TUSD, sUSD, BUSD, ETH, AAVE, UNI, YFI, BAT, REN, ENJ, KNC, LINK, MANA, MKR, SNX, WBTC, and ZRX.
AAVE Technology
Here are a few of the key technologies used by the AAVE protocol.
– AAVE Interest Rates
AAVE offers two interest rates: stable and variable. Stable interest rates are the average interest rate for that cryptocurrency over the last 30 days. The variable interest rate is calculated based on supply and demand, wherein a higher demand for that cryptocurrency results in a higher interest rate. This is to prevent borrowers from borrowing too much, and to incentivize lenders to lend more. As the wording suggest, the stable interest rate is stable, whereas the variable interest rate can change by the day or even by the hour.
– AAVE aTokens
aTokens are ERC-20 tokens on AAVE that accrue interest in real time. These are given to you when you lend a cryptocurrency on the AAVE protocol, and they are redeemed for the assets you have lent. Using Ethereum-based decentralized exchanges like Uniswap, these aTokens can be swapped for other assets. Interest bearing tokens like AAVE's aTokens are seen as alternatives to having a savings account at a bank.
– AAVE Flash Loans
Flash Loans make it possible to borrow all the money deposited on the AAVE protocol with zero collateral for one Ethereum block (10-20 seconds). If the money is not repaid by the end of that period, all transactions made are reversed.
This can be hard to understand, so consider this analogy. The Ethereum blockchain updates transaction records every block (10-20 seconds). What happens during that 10-20 second window does not matter as long as everything makes sense when the next block is generated.
Flash Loans are used by experienced traders who use the borrowed funds to arbitrage between two decentralized exchanges. They see that the price of ETH is 400$USD on one DEX and 410$USD on another. They use a Flash Loan to buy ETH for 400$USD from the first DEX and sell it for 410$USD on the second DEX, return the borrowed money to AAVE and keep the profit.
This is incredibly difficult to do and involves a high degree of coding and trading skills. If done successfully however, the rewards have been known to be extremely lucrative. The only fees paid for Flash Loans are network fees in ETH.
– AAVE Governance
AAVE token holders can vote on new changes to the protocol (AAVE Improvement Proposals). This includes things like adding or removing cryptocurrencies that can be lent or borrowed and adjusting staking rewards in the Safety Module. Voting is done via the AAVE app.
– AAVE Safety Module
The AAVE Safety Module consists of AAVE tokens that have been staked by users. Its purpose is to protect the assets of users on the platform by selling the staked AAVE tokens if the platform becomes unbalanced (specifically, when it cannot pay lenders the cryptocurrency they have lent). In exchange for providing this safety net for lenders, stakers earn rewards in AAVE for staking AAVE.
Sources And Resources
– AAVE Website
Learn more about AAVE by visiting the AAVE website.
– AAVE Blog
See the latest developments about AAVE on the AAVE Medium page.
– AAVE Governance
Learn more about AAVE Governance by visiting the AAVE Governance Forum.
– AAVE Github
See what AAVE is working on in real time using the AAVE Github.
– AAVE Twitter
See the latest news about AAVE by following AAVE on Twitter.
– AAVE Reddit
Discuss everything AAVE on the AAVE subReddit.
How To Store AAVE On Atomic Wallet
Since AAVE is an ERC-20 token, it can be easily stored on most wallets that support Ethereum-based assets including the Atomic Wallet. The Atomic Wallet allows you to easily buy AAVE tokens using a credit or debit card. You can even trade AAVE for other cryptocurrencies on Atomic Wallet thanks to its atomic swap technology. Doing this is entirely private – no personal documentation is required to trade on Atomic Wallet. Finally, your funds are entirely in your control on Atomic Wallet. You hold the private keys, meaning that you can always recover your funds if you lose your phone or access to your Atomic Wallet. Download Atomic Wallet on your phone or for your desktop.
Even more cool features are coming