Cardano (ADA) Wallet
Manage your ADA, Bitcoin, Ethereum, XRP and over 300 tokens in a single interface. For Bitcoin, Ethereum, and 300+ assets
Great rating
Download
Manage your portfolio
Manage, Exchange and Buy all your favorite assets in one secure interface. Sort your portfolio by amount and value
Instant Exchange with Cashback
Swap 60+ crypto pairs anonymously and receive a cash back for exchange
Get Cashback
Stake and earn
Get rewards on staking Tezos, ATOM, BAND, TRON and other coins with 5-23% APR.
Stake Now
Secure
Your private keys are encrypted and never leave your device. You fully control your funds.
Anonymous
No accounts, no verification, no KYC for basic features in the wallet. No one can block your funds.
24/7 live support
Our support is always ready to help you. Get quick and efficient response via live chat or email.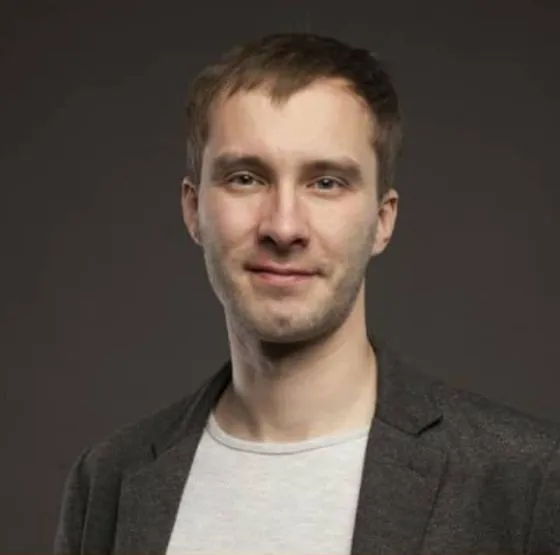 KONSTANTIN GLADYCH
CEO, PhD in data science with 3 years solid experience in blockchain and cryptocurrencies, 10 years in IT. Konstantin is well-known as the co-founder and CEO of Changelly.com, biggest cryptocurrency instant exchange with over 2 millions active customers monthly and $0.5bln in monthly turnover. Konstantins interests are: decentralization, custody-free solutions, p2p exchangers.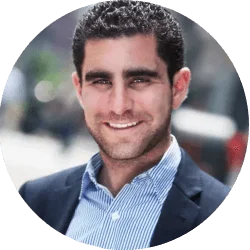 CHARLIE SHREM
Strategic Advisor and Visionary, is an American entrepreneur and bitcoin advocate. In 2011 he co-founded the now-defunct startup company BitInstant, and is a founding member of the Bitcoin Foundation, formerly serving as vice chairman. The Bitcoin Foundation is a nonprofit founded in 2012 with the mission to standardize, protect and promote the use of bitcoin cryptographic money.
A Complete Guide to Cardano (ADA) - What You Need to Know
While the blockchain space is incredibly complex and packed full of viable assets, some continue to grow at a faster and more sustained rate than others.
Take Cardano, for example, which has been a top-10 cryptocurrency by market capitalisation virtually since its inception six years ago. Its price forecast is also incredibly bullish for the future, as it continues to gain significant interest amongst traders and networks around the globe.
In this guide, we'll look at the history and technology that underpins Cardano, while demonstrating how you can store and manage your ADA tokens in the Atomic Wallet.
What is Cardano and the ADA Coin?
Cardano's consistent and reliable growth has certainly helped to establish it as one of the most stable crypto assets in the marketplace, while more recent developments have also driven immense hype in common social and chat platforms such as Discord and Reddit (we'll touch on these a little later).
Cardano is also built on a completely unique and first-of-its-kind blockchain technology, which distinguishes itself by using core mathematical and scientific principles as part of its fundamental consensus mechanism. In simple terms, this creates a more secure technology that's also infinitely scalable in terms of the speed and volume of completed transactions.
The Cardano network is founded on a unique multilayer architecture, which separates it from blockchains like Ethereum and helps to establish it as part of the next generation of crypto-backed solutions. This architecture clearly distinguishes between settlement (CSL) and computational layers (CCL), with the former serving as a unit of account where token holders can send and receive ADA coins instantaneously. The CCL layer features a complete set of common blockchain protocols, which can help to underpin intuitive smart contracts, ensure high levels of security, and provide more advanced functions, such as identity recognition and blacklisting.
The functionality of Cardano is also centred on its proprietary ADA token, which is a digital coin that can be used to store value over time and to complete real-time transactions.
This token, which is named 'ADA' after Ada Lawrence (a 19th-century mathematician recognised as the world's first computer programmer), mirrors other cryptocurrencies in that there is only a finite supply of coins. In fact, it's estimated that there's a maximum 45 billion ADA available to users, with the current circulation thought to be in excess of 31 billion.
Overall, around 16% of the total ADA supply went to the project's founders, with the remaining 84% being split amongst investors following the official Cardano launch and its year-long, $4 billion ICO. 
Then and Now - A Brief History of Cardano
Cardano was founded by mathematician Charles Hoskinson and Jeremy Wood back in 2015, with the former also playing a key role in the development and launch of the Ethereum network. Hoskinson is also the CEO of IOHK, which is the company that built Cardano's blockchain and was awarded approximately 2.5 billion ADA immediately after the token launched.
Hoskinson's own roots in the cryptocurrency market can be traced back to 2011 when he initially dabbled in the mining and trading of Bitcoin tokens. Two years later, he created a professional Bitcoin course that was ultimately taken by 80,000 students, as he took his first, tentative steps into the world of cryptocurrency entrepreneurship.
After spending six months as part of the Ethereum founding team, he left in June 2014 and began to develop the Cardano network shortly afterwards. The network was officially launched in 2017, following the formation of IOHK and the creation of Cardano's unique blockchain technology. At this time, Emurgo also proved to be a key partner in the development of the network, with this firm serving as a Japanese incubator that focuses on commercial ventures involving advanced blockchain technology. 
The asset debuted with a market capitalisation of $600 million, and by the end of 2017, this had increased to $10 billion. While it subsequently dropped from a high of $33 billion in January 2018 following a wider decline within the crypto marketplace, it's unique premise and capacity to provide scale and speed in the sector have underpinned consistent and noticeable growth over time. So, although the asset's market cap fell as low as $710 million in March of this year, it has since broken through the $11 billion barrier once again, while the value of the ADA token has also increased to $0.37075 in January of this year.
Cardano Technology - The Pros and Cons
Upon its launch, Cardano's ambitious goal was to empower "changemakers, innovators and visionaries" to bring about positive global change, while redistributing power from unaccountable structures to the margins and individuals.
While such objectives are commonplace amongst decentralised blockchain networks, Cardano is established as a 'third generation' platform that can resolve many of the fundamental issues associated with alternatives such as Bitcoin and Ethereum. This highlights the primary selling point of Cardano, as while second-generation networks sought to build on the digital payment systems created by the first, they did little to address the various inefficiencies that plagued tokens such as Bitcoin.
But what issues does Cardano positively resolve? 
Well, the mathematical and scientific foundation of the network automatically creates a demonstrably more secure blockchain, and one that's less susceptible to phishing attacks and instances of crypto-jacking. 
Cardano's processes ensure that the underlying technology and innovations go through a unique process of peer-reviewed research prior to being finalised, meaning that the founder's core ideas are fully challenged and questioned before they're implemented, resulting in increased stability and eliminating potential flaws ahead of time. This is best-embodied by the development of the network's off-chain scalability protocol (Ouroboros Hydra), which has gone through the intense peer-review process and took five years to validate.
Finally announced on March 5th last year, this protocol was found to vastly increase scalability while lowering latency for the blockchain, using minimal storage on the network's nodes. This success may well pave the way for an even wider range of applications in the near-term, from micropayments to the creation of a secure voting mechanism and complex insurance contracts.
Interestingly, initial simulations carried out by the University of Edinburgh show that each Hydra head can process up to 1,000 transactions per second, with the potential for further optimisation in the future. As a result, the protocol could ultimately scale more than Visa's payment network, revolutionizing the financial market significantly.
Through the separation of accounting and computational layers (and the development of a multilayered blockchain), subsequent apps and smart contracts can also be developed with increased modularity. More specifically, developers can leverage Cardano to implement the more formal semantics of programming languages in a completely intuitive way, creating the potential for unique and highly-secure agreements across a wide range of applications.
On a more fundamental level, Cardano is the first platform of its type to use peer-reviewed, open-source code, which boasts high levels of security and minimal observable weaknesses. In fact, the code has gone through a similar testing process to the one applied to aircraft protocols, creating a more advanced and robust blockchain in the process. Cardano is also one of the largest blockchains to successfully use a proof-of-stake (POS) consensus mechanism, which is far less energy-intensive than the proof-of-work algorithm utilised by Bitcoin.
In terms of potential disadvantages, it's fair to say that the demand for Cardano ADA remained relatively low towards the end of 2020. This is reflected by the asset's price, which has never peaked higher than $1.041851 (in January 2018) and continues to hover around the $0.352161 mark as of February 2021. This may change as a growing number of Cardano projects are implemented, but for now, it's definitely hindering the asset from the perspective of investors and adopters.
The proposed introduction of a secure voting mechanism for token holders may also create challenges, particularly given the complexity of implemented blockchain features and how hard they can be to reverse. Under this type of transparent voting system, token holders would have a direct say in the future of blockchain and any proposed upgrades, regardless of their level investment in the marketplace or their knowledge of how it operates. These elements, coupled with the relative lack of Cardano features when compared to other crypto assets, are genuine disadvantages that may hold the ADA token back in a fast-evolving and complicated market.
Key Perspectives and Takeaways
The perceived lack of Cardano projects could well be about to change relatively soon, which is probably why the price outlook for the ADA token remains so bullish and has done ever since 2021 got underway. One of the most ambitious projects involves the launch of Cardano's first stablecoin, which will be called AgeUSD. 
This asset, which is set to be rolled out on ADA's blockchain by the end of Q3 2021, is the result of a large-scale collaboration between IOHK, Emurgo and Ergo and will be the first of its kind not to be pegged to a fiat currency. This type of endeavour undoubtedly highlights the immense potential of the Cardano network, which is capable of revolutionising the cryptocurrency space while also experiencing significant price growth over the course of the next 12 months.
The Ouroboros Hydra protocol is another example of the network's capability, especially from the perspective of transaction speed and scalability. This is an issue that has beleaguered Bitcoin as it has continued to enjoy significant growth, with transaction speeds now running from 10 minutes to several days on the trail-blazing crypto platform. Transaction fees are also rising as more users join the movement, causing some to seek out alternative assets within the market.
As we've already seen, the Ouroboros Hydra protocol can handle as many as 1,000 transactions per second, while the introduction of more heads into the network could increase this capacity even further over time. Some have even suggested that it could scale to more than one million transactions per second, comfortably eclipsing existing payment providers and allowing the network to grow exponentially in line with rising demand.
Given that January 2021 has also seen Cardano announce high-profile partnerships with IBM and PriceWaterhouseCoopers (the latter of which takes the form of a protocol that generate a new commercial strategy for the professional services network), the growing hype surrounding this third-generation network is more than justified as it continues to advance blockchain technology within mainstream commerce.
How to Store and Manage ADA
Despite its relatively modest price growth since the beginning of 2018, the ADA token continues to be widely traded across a number of different exchanges.
Now that the coin's value is poised to soar on the back of innovative protocols and high-profile commercial partnerships, demand for ADA is likely to increase rapidly within a relatively short space of time. Fortunately, Cardano is supported by Atomic Wallet, enabling you to manage and exchange ADA tokens with complete anonymity and security in real-time. Not only this, but you'll be able to manage your ADA coins alongside more than 300 alternative tokens, including Ethereum, XRP and Bitcoin.
Interestingly, you can also 'stake' or delegate your various crypto assets to validators without incurring any fees at all. Additionally, there exists the potential to earn rewards directly from validators through this process, with Cardano's ADA currently offering an expected annual ROI of up to 5%.
Atomic Wallet's advanced backend system also offers a considerable advantage to ADA token holders, thanks to its capacity for aggregating data from a host of different sources and providing reliable information in real-time.
In Conclusion
There are numerous things that set Cardano apart from their rivals, from its peer-reviewed protocols and multilayer architecture to the use of open-source code to create more intuitive smart contracts. The immense scalability of the network also reflects its nature as a third-generation blockchain, as this tackles one of the main growing pains that has plagued platforms such as Bitcoin. 
So, although Cardano continues to face challenges in a complex market, it's now well placed to tackle blockchain's existing inefficiencies and fulfil its potential as a third-generation network.
Read the full complete guide here.
Even more cool features are coming