Solana (SOL) Wallet
Manage your Solana, Ethereum, XRP, Litecoin, XLM and over 300 other coins and tokens. Manage your Solana, Ethereum, XRP, Litecoin, XLM and over 300 other coins and tokens.
Great rating
Download
Manage your portfolio
Manage, Exchange and Buy all your favorite assets in one secure interface. Sort your portfolio by amount and value
Instant Exchange with Cashback
Swap 60+ crypto pairs anonymously and receive a cash back for exchange
Get Cashback
Stake and earn
Get rewards on staking Tezos, ATOM, BAND, TRON and other coins with 5-23% APR.
Stake Now
Secure
Your private keys are encrypted and never leave your device. You fully control your funds.
Anonymous
No accounts, no verification, no KYC for basic features in the wallet. No one can block your funds.
24/7 live support
Our support is always ready to help you. Get quick and efficient response via live chat or email.
Download Atomic Wallet
Windows
MacOS
Ubuntu
Debian
Fedora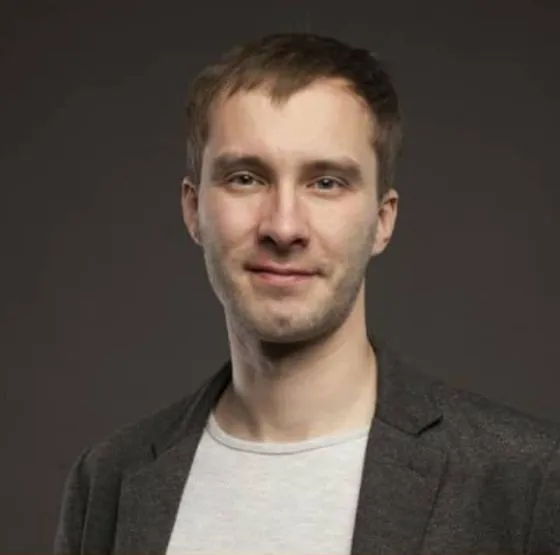 KONSTANTIN GLADYCH
CEO, PhD in data science with 3 years solid experience in blockchain and cryptocurrencies, 10 years in IT. Konstantin is well-known as the co-founder and CEO of Changelly.com, biggest cryptocurrency instant exchange with over 2 millions active customers monthly and $0.5bln in monthly turnover. Konstantins interests are: decentralization, custody-free solutions, p2p exchangers.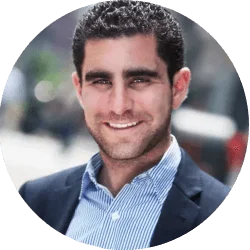 CHARLIE SHREM
Strategic Advisor and Visionary, is an American entrepreneur and bitcoin advocate. In 2011 he co-founded the now-defunct startup company BitInstant, and is a founding member of the Bitcoin Foundation, formerly serving as vice chairman. The Bitcoin Foundation is a nonprofit founded in 2012 with the mission to standardize, protect and promote the use of bitcoin cryptographic money.
SOLANA WALLET
Often referred to by many as the most efficient blockchain, Solana is a high-performance, permissionless blockchain that provides fast, secure, scalable, and decentralized applications and marketplaces. Founded in November of 2017, when Anatoly Yakovenko, founder of Solana who formerly designed distributed systems at Qualcomm, Mesosphere, and Dropbox, published a whitepaper describing 'Proof of History', a technical model for keeping time between computers that do not trust one another. Solana is focused on solving one of the major challenges of the tech industry by scaling blockchain for global adoption. In June of 2018, the Solana team finally scaled up its blockchain to run on any cloud-based network publishing a 50-node, permissioned, public testnet which successfully supported over 250,000 transactions per second. In its later release in December of 2018, tagged  v0.10 Pillbox, the Solana team published a permissioned testnet of 150 nodes running on a gigabit network which processed an average of 200,000 transactions per second spiking to over 500,000 transactions per second. Solana's goal of bringing scalability, security, and decentralization to the tech industry with its expandable and censorship-resistant blockchain, has attracted many investors including Multicoin Capital, Foundation Capital, SLOW Capital, CMCC Global, Gate Labs, NGC Ventures, Abstract Ventures, Coin98, OKEx block dream ventures, Hash Key, and more.
Solana 8 Core Innovations are:
Proof of History (PoH)

: a clock before blockchain consensus. Solana uses a Proof-of-History algorithm to increase its efficiency with a higher throughput hence, permitting the system to easily track transactions and process events in a sequence.

Tower BFT

: Proof-of-History-optimized version of PBFT (Practical Byzantine Fault Toleration). The Tower BFT is an algorithm that utilizes the activities of the synchronized clock as a cryptographic clock to enable consensus to be reached without any form of massive messaging overhead and/or transaction latency.

Turbine:

a block propagation protocol that makes transmission of data to the blockchain nodes easy by breaking data into smaller packets. This propagation protocol enables Solana to solve the problems of bandwidth, making transactions very fast and highly scalable.

Gulf Stream

: a Mempool-less transaction forwarding protocol for caching transactions to enable validators to execute transactions timely, reduce confirmation time for transactions, fasten leader switching, and reduce memory pressure on the validators from unconfirmed transaction pools. Gulf stream is the protocol responsible for the highly scalable feature of Solana blockchain to support over 500,000 transactions per second.

Sealevel

: a hyper-parallel transaction processing engine that enables smart contracts with smooth and efficient run-time, with transactions running concurrently at the same time.

Pipeline

: a transaction Processing Unit where data is assigned to different hardware for accurate validation optimization and replication across all nodes on the network.

Cloudbreak

: is the Solana network accounts database that allows the system to read and write data at the same time while working in tandem with the Pipelining and Archivers protocols to achieve the necessary scalability on the Solana network.

Archivers

: these are hardware-based storage mechanisms that act as a distributed ledger storage for Solana, receiving offloaded data from validators. Validators can easily pull up the transaction history of the network directly from Archivers while also ensuring that the right data are properly stored.
In collaboration with Serum and over 50 blockchain projects, Solana organizes a hackathon periodically where developers and non-developers from all around the world compete by building Solana-blockchain-aligned projects to be evaluated by judges based on their technological merits, without consideration of any regulations. This hackathon enables developers, non-developers, businesses, and tech companies to build on or migrate to as well as create tokens on Solana blockchain hence, transforming Solana into a global multi-asset blockchain. New projects including decentralized finance (Defi), decentralized automated market makers (AMM DEXes), non-fungible tokens (NFTs), stable coins, and other innovations have and are still being built on the Solana blockchain hence, paving way for a burgeoning decentralized crypto economy. The next hackathon is scheduled to take place from May 15th - June 7th, 2021 with up to 1 million USD in global prizes and seed funding. Since raising over 10 Million USD from private and public sales of SOL (Solana native token) in 2019 and early 2020, Solana has grown over 200x in value to its current market capitalization of 11.2 Billion USD, making it the 16th most valuable crypto/blockchain project.
What is a SOLANA wallet?
SOL is listed on over thirty cryptocurrency and derivatives exchanges. SOL can be safely stored privately in online and offline wallets similar to how money is stored in a bank account. Several centralized and decentralized wallets including desktop, mobile, paper, and hardware wallets support SOL storage including Atomic wallet,  a non-custodial cryptocurrency/ digital asset wallet with support for SOL, SPL tokens built on the Solana network, as well as over 500 digital assets. Ranked by BuyBitcoinWorldwide in 2020 as the best mobile and desktop wallet for 2020, Atomic wallet is the best wallet that allows its users to buy, sell, exchange, and manage SOL in its highly secure wallet. 
Atomic wallet is a multi-purpose non-custodial wallet that allows its users access to easily buy, sell, exchange, and manage SOL and over 500 other digital assets while executing other functions like staking and direct bank purchases. Atomic wallet possesses features like Instant customer care support, very low fees, sufficient liquidity, and high security.
SOL WALLET FEATURES
Do you own your private keys?
Cryptocurrencies popularly known as 'cryptos' are digital assets that are built upon public-key Cryptography which is a nascent technology that involves the use of public keys for identification and private keys, for authentication, confirmation, and encryption. While public keys represent the identity of a wallet, used in permitting deposits to that unique wallet, Private keys are automated cryptographic tools that are automatically generated to give a user true ownership of the funds in a wallet, without which no one can access those funds. Centralized exchanges like Binance, Bithumb, Bitmex, Kraken rather than generate private keys for its users, give users on its exchange public keys for identification used in making cryptocurrency deposits. A common sentence used by cryptocurrency/ digital asset traders and investors to ensure the security of their funds is,
'NOT YOUR KEYS, NOT YOUR FUNDS'
This sentence reminds cryptocurrency traders to always store their digital assets on wallets like Atomic wallet which is a non-custodial wallet that gives its users full control over their funds by generating private keys and mnemonic phrases for users.
Where is your data stored?
Centralized exchanges usually offer an excellent user interface at the expense of the user's data privacy with constant exposure to cyber attacks, data breaches, hack as well as government crackdowns. User data and information are stored on centralized silos via the exchange's network. These centralized silos are possible targets for cyber attacks and hack aside from being possible central points of failure. Users also have their privacy invaded when government agencies ask these centralized exchanges for users' data. Decentralized exchanges and non-custodial wallets like Atomic wallet store data locally on a user's device like a phone or personal computer, hence preventing exposure to cyber attacks or hack.
Do you need verification/registration to use the SOL wallet?
No, Atomic wallet does not require any form of verification or registration for its users to access the SOL wallet. Unlike centralized exchanges or custodial wallets, Atomic wallet does not request for user's information aside from a one-time verification (Know-Your-Customer) required for only direct bank account/ credit card purchases using the Simplex platform. Users can easily download Atomic wallet applications directly to their desktop and mobile devices to access the Atomic wallet services. Follow the steps below:
Visit the Atomic wallet official website

here

.

Download the supported Atomic wallet application (mobile or desktop) directly to your device.

Enable your Atomic wallet

security

by enabling a password and storing your seed phrase and private keys securely.
Is the SOL wallet available for mobile users?
Yes, the SOL wallet is available for both mobile devices (Android and Mac) as well as desktop (Mac, Windows, Ubuntu, Fedora, and Debian). Simply click here to download the Atomic wallet mobile application.
Can you exchange or buy SOL on an Atomic wallet application?
Yes, you can exchange or buy SOL on an Atomic wallet application with fiat and bank transfer. In 2020, Simplex, the largest EU licensed credit card processing company, partnered with Atomic wallet in what was termed a 'historic partnership'. This partnership by Atomic wallet was to integrate Simplex in its wallet hence, allowing its users to easily carry out fiat-to-crypto and crypto-to-fiat transactions directly from their bank accounts. This direct bank purchase can be done by following the steps below:
Fully fund your authorized bank account with sufficient funds.

On the atomic wallet dashboard, click "Buy crypto".

Enter the amount to be spent from your bank account on the purchase as shown below.

A request for a one-time bank verification process is required to verify true ownership of the account (preventing theft and fraud). Upon verification, your SOL is credited instantly to your wallet, making Atomic wallet the fastest way to buy crypto with a credit card.
Users can also exchange SOL for other cryptocurrencies by following the steps below:
Click on 'exchange' on the Atomic wallet dashboard as shown below.

Click 'exchange' to exchange your SOL for any desired cryptocurrency. To view your transaction history, click order history.
HOW TO SAFELY  STORE SOL?
Atomic wallet as a non-custodial company allows its users to own their mnemonic phrases and private keys, letting users securely store their digital assets. Private keys and mnemonic phrases are stored locally on the user's device, preventing the loss of data to hackers who attack centralized storage silos. In September of 2020, Asian exchange Kucoin was hacked by over 280 Million USD (at the time) when the private keys to the exchange's hot wallets were obtained illegally by hackers. KuCoin investigated the hack using international law enforcement agencies after which some of the funds were recovered. Other centralized cryptocurrency exchanges have been hacked including Altsbit in 2020, Upbit, VinDAX, Bitpoint, Bitrue, GateHub, Binance, Bithumb, and Coinbene all in 2019. These centralized exchanges are constantly exposed to hack and cyberattacks (like the recent AWS global outage of November 2020) as well as government crack-down, hence exposing user's funds and data. By securely storing your private keys and mnemonic seed phrases, you can easily detect crypto scams and safely protect yourself from scammers by following the guides below:
Keep your private keys offline.

Keep your password safe and do not share it.

Do not store/ save your private keys in your google drive or e-mail accounts as these web applications (google drive and e-mail) have their data stored in centralized silos which can be exploited through hack and/or cyberattack.

Ensure you do not store/ save your private keys or mnemonic seed phrase as an image file on your device as your device can easily be lost or stolen.

Never input your private key or mnemonic phrase in a wallet not downloaded directly from a company's website or without verification of a third-party wallet by the wallet company.

Ensure all passwords are very strong with at least 12 characters including lower case alphabets, upper case alphabets, numbers, and symbols)

Downloading a wallet should be done from the official website of the company. Do not search through google or other search engines for wallet company names or wallet download links.

All activities involving transactions should be done via a highly secure internet connection with up-to-date antivirus software installed on your device.

Never click on or open unknown links or suspicious websites on the internet including giveaway or airdrop links, to avoid giving hackers or internet fraudsters, or cybercriminals direct access to your wallet.
TOP 5 THINGS TO KNOW ABOUT SOL
Solana is a fourth-generation high-performance, permissionless, and efficient blockchain that leverages an open infrastructure to provide scalability, security, and decentralization. Solana as a high-performance blockchain is focused on solving the scalability and security challenges of the tech industry by scaling blockchain for global adoption. Solana uses its 8 core technologies to provide users with completely decentralized, unmatched transaction speed and enterprise-level security, bringing global adoption of the blockchain since its inception in 2017.
Since its inception, Solana has never experienced any downtime as its core 8 technologies have produced an outstanding experience for its users. These core 8 technologies are Proof-of-History, Tower BFT, Turbine, Gulf stream, Sealevel, Pipeline, Cloud break, and Archivers.

Unlike Bitcoin that utilizes the Proof-of-Work algorithm as a decentralized clock for its blockchain, Solana uses a Proof-of-History algorithm that creates historical records which verify that a particular event occurs at a specific moment in time on its blockchain. The Proof-of-History algorithm has a unique high-frequency verifiable delay function that requires a specific number of sequential steps to evaluate before confirming transactions.

Solana in collaboration with Serum and over 50 blockchain projects organizes a hackathon where developers and non-developers from all around the world compete by building projects to be evaluated by judges based on their technological merits, without consideration of any regulations. The next hackathon is scheduled to take place from May 15th - June 7th, 2021 with up to 1 million USD in global prizes and seed funding. You can register for the next hackathon on the Solana website.

The best way you can help secure the world's highest-performing blockchain network, and earn rewards for doing so is by staking your SOL tokens on the Solana blockchain. Holders of SOL tokens can delegate their SOL to one or more Solana validators, who process transactions and run the network hence, sharing the risk/reward financial model for holders of SOL tokens delegated for a long period. Financial incentives for the token-holders are aligned to (delegators of SOL) and the validators to whom they delegate.

Investors and traders who desire to invest in or trade SOL can simply purchase it directly from their bank accounts via a  fiat-crypto purchase, using Simplex in partnership with Atomic wallet, a non-custodial cryptocurrency/ digital asset wallet with support for SOL, SPL tokens built on the Solana network, as well as over 500 digital assets.
Where to buy SOL?
You can buy/ purchase SOL here.
Live SOL Prices
Get live price feedback here. 
SOL Price Prediction
Visit here for 2021 SOL price predictions.
Solana Website
Visit Solana's Official Website for more information on SOL.
Even more cool features are coming