Algorand (ALGO) Wallet
Manage your ALGO, Ethereum, XRP, Litecoin, XLM and over 300 other coins and tokens. Manage your ALGO, Ethereum, XRP, Litecoin, XLM and over 300 other coins and tokens.
Great rating
Download
Manage your portfolio
Manage, Exchange and Buy all your favorite assets in one secure interface. Sort your portfolio by amount and value
Instant Exchange with Cashback
Swap 60+ crypto pairs anonymously and receive a cash back for exchange
Get Cashback
Stake and earn
Get rewards on staking Tezos, ATOM, BAND, TRON and other coins with 5-23% APR.
Stake Now
Secure
Your private keys are encrypted and never leave your device. You fully control your funds.
Anonymous
No accounts, no verification, no KYC for basic features in the wallet. No one can block your funds.
24/7 live support
Our support is always ready to help you. Get quick and efficient response via live chat or email.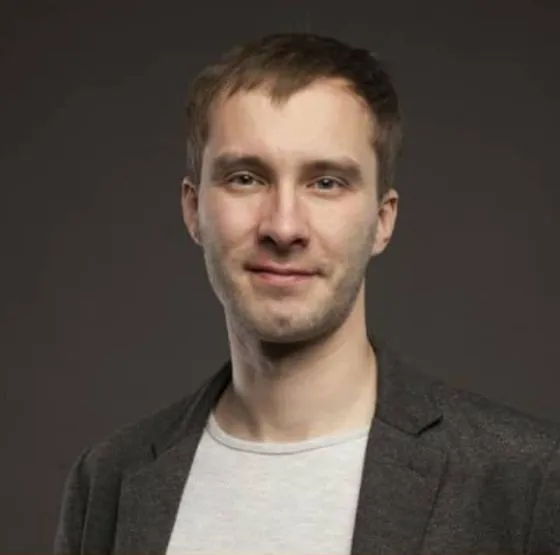 KONSTANTIN GLADYCH
CEO, PhD in data science with 3 years solid experience in blockchain and cryptocurrencies, 10 years in IT. Konstantin is well-known as the co-founder and CEO of Changelly.com, biggest cryptocurrency instant exchange with over 2 millions active customers monthly and $0.5bln in monthly turnover. Konstantins interests are: decentralization, custody-free solutions, p2p exchangers.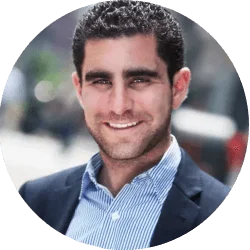 CHARLIE SHREM
Strategic Advisor and Visionary, is an American entrepreneur and bitcoin advocate. In 2011 he co-founded the now-defunct startup company BitInstant, and is a founding member of the Bitcoin Foundation, formerly serving as vice chairman. The Bitcoin Foundation is a nonprofit founded in 2012 with the mission to standardize, protect and promote the use of bitcoin cryptographic money.
Algo is a digital asset or a cryptocurrency. It uses algorithmic trading, which is a process of using computers that are programmed to follow a particular pre-defined series of rules. The platform automatically places a trade to generate revenue and profit a high frequency and high speed.The algorithm refers to the pre-determined series of rules that range from machine learning models to quantitative strategies that reference any data combination, such as newsfeeds, prices, or volume for sentiment analysis. Sentiment analysis, also called opinion mining, refers to a strategic tool used to develop smarter products after acquiring the general idea about the negative, positive, or neutral sentiment of texts.
Algo trading improves the market by increasing the volume of orders and trade. Contrary to human traders who need sleep or rest, computers do not require sleep or rest and are faster at calculating, analyzing, and sending instructions. In developed markets, such as commodities and equities, Algo trading is dominated by highly complex institutions that invested heavily in acquiring or developing proprietary infrastructure and strategies.
History of Algorand
Sylvia Micali founded Algorand in 2017. Micali is an MIT Professor and Turing Award winner. He had experience in cryptography since the 1980s. He played a significant role in co-inventing various cryptographic technologies. His research on blockchain technologies began in 2015. Micali noticed some weaknesses in the existing cryptocurrencies. He developed Algorand to address the problems. Algorand was under closed participation since 2018. However, in May 2019, Algorand was opened for public participation. Its first auction was held on June 19, 2019. Less than a week after the auction, it was listed among the top-tier exchanges.
Algorand Features
Open-source
Everything from node repository, tools for key generation, crypto libraries, conducting auctions, crypto standards, testing, etc. is publicly available for any person to build upon, audit, or use.
Immediate transaction confirmation
The entire process does not fork, and immediately a block appears, account holders or users can be assured on the finality of a transaction.
Low participation costs
The platform requires modest IT resources and minimal processing power to join. Also, online users who own Algos can automatically participate in the platform's block consensus.
Cryptographic Self-Selection Sortition
There is no fixed committee or delegated users tasked with proposing blocks in the platform. All users are continuously, randomly, and secretly selected to take part in the Algorand consensus protocol.
Scalability
The platform uses the Byzantine Agreement, which is highly effective. The Algorand protocol has not only numerous users but also supports high transaction costs at affordable costs to participating users.
Pure proof-of-stake (PPoS)
Algorand uses the PPoS consensus protocol according to the Byzantine agreement. The platform can have a consensus in the absence of a central authority. Also, it does not tolerate malicious users as long as the majority of users are non-malicious.
The PPoS approach links the security of the entire platform to the honest majority instead of a small subset. The main advantages of the PPoS are that users experience no delays, never forks, transactions are final after approval, are decentralized, and requires low financial and computational expenses to set up.
User replaceability
According to the Byzantine Agreement Protocol, users change the block selection to protect the platform against attackers. No one is aware of participants before the process, and after they participate, their information has already propagated through the entire network, and it would be too late for attackers to benefit from the process.
What is Algorand Wallet?
A wallet refers to a service, device, program, or physical medium that stores private and/or public keys that are used to spend, receive and track ownership of cryptocurrencies, such as the Algorand. Cryptocurrencies have decentralized storage and recorded in a ledger. The ledger is publicly available and called the Blockchain.
The Algorand wallet has a pair of private and public cryptographic keys. Private keys allow spending of Algorand from that address while the public key allows other users to make payments to that a particular wallet address. It allows users to receive, send, and monitor digital currencies. If you want to use the Algorand, you need a digital wallet.
Algo is a special blockchain platform whose objective is to provide scalability to the existing blockchain networks. It supports horizontal networks by adding an extra layer of blockchains. It has a good performance when consolidated with Ethereum. It facilitates atomic cross-chain transfer and backup.
Algorand Wallet Security
Algorand Wallet requires high-security features to protect user accounts. Atomic wallet has high-security features that keep cryptocurrencies safe from attackers. It allows private keys to be stored on a device. Also, it gives its users full management and control over their private keys because the wallet does not store private keys in its servers. Instead, the keys are managed and stored in the users' personal computer (PC). Furthermore, each user gets a distinct mnemonic seed phrase that controls account access. The unique seed phrase acts as an additional layer of protection that offers users full control over their wallets.
Atomic wallet offers a custody-free solution. Since the platform offers a serverless solution, there is no registration process for Atomic wallet users. Therefore, the wallet does not store sensitive or private information, and it does not depend on third-party companies or developers to support transactions on its behalf. The action boosts Atomic wallet's security. Atomic wallet has advanced encryption. All the data sent or stored in Atomic wallet during interactions are fully encrypted.
How does Atomic Wallet Work?
Download the application and install it on your device. After creating the password, your wallet automatically creates a 12-word mnemonic backup phrase. You should create a copy and store it securely. The phrase can be used to restore a wallet if the PC gets stolen or crashes.
After copying the mnemonic phrase, the Atomic wallet account is ready for use. It is important to note that each Atomic wallet address is instantly generated from a mnemonic seed phrase. If you lose the seed, you cannot recover or recreate the wallet if the PC fails or is stolen.
Where to Keep Algo?
The best method of storing Algo is using Atomic Wallet. It is a secured and verified wallet as determined by its inbuilt design system and mechanism of operation. The transactions are encrypted and stored in the Blockchain. Similar to a safe that is opened using a code, Atomic wallet users access their funds using their seed phrase. Furthermore, user data and information is collected and updated from blockchains instantly.
Also, it allows users to store and manage data regarding different cryptocurrencies. Atomic Wallet balance is immediately displayed in real-time to allow users to swap between different coins or transfer funds to other addresses. It has instant support 24/7, a user-friendly interface, accepted bank cards, optimal privacy, built-in exchange, security, and multicurrency.
Even more cool features are coming