Apollo (APL) Wallet
Manage your APL, Ethereum, XRP, Litecoin, XLM and over 300 other coins and tokens. Manage your APL, Ethereum, XRP, Litecoin, XLM and over 300 other coins and tokens.
Great rating
Download
Manage your portfolio
Manage, Exchange and Buy all your favorite assets in one secure interface. Sort your portfolio by amount and value
Instant Exchange with Cashback
Swap 60+ crypto pairs anonymously and receive a cash back for exchange
Get Cashback
Stake and earn
Get rewards on staking Tezos, ATOM, BAND, TRON and other coins with 5-23% APR.
Stake Now
Secure
Your private keys are encrypted and never leave your device. You fully control your funds.
Anonymous
No accounts, no verification, no KYC for basic features in the wallet. No one can block your funds.
24/7 live support
Our support is always ready to help you. Get quick and efficient response via live chat or email.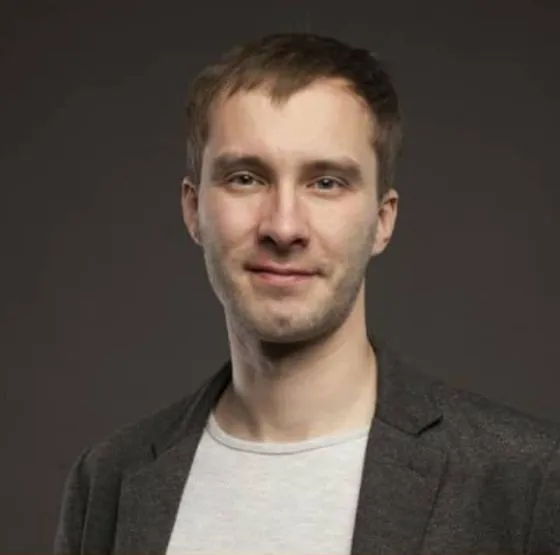 KONSTANTIN GLADYCH
CEO, PhD in data science with 3 years solid experience in blockchain and cryptocurrencies, 10 years in IT. Konstantin is well-known as the co-founder and CEO of Changelly.com, biggest cryptocurrency instant exchange with over 2 millions active customers monthly and $0.5bln in monthly turnover. Konstantins interests are: decentralization, custody-free solutions, p2p exchangers.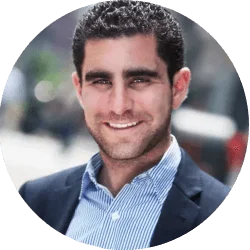 CHARLIE SHREM
Strategic Advisor and Visionary, is an American entrepreneur and bitcoin advocate. In 2011 he co-founded the now-defunct startup company BitInstant, and is a founding member of the Bitcoin Foundation, formerly serving as vice chairman. The Bitcoin Foundation is a nonprofit founded in 2012 with the mission to standardize, protect and promote the use of bitcoin cryptographic money.
What is Apollo?
Apollo (APL) was founded on 14 January of 2017 and was a successful fork of previously known NXT.
Unlike most crypto-monetary companies (e.g. EOS), the Apollo Foundation never did an ICO. Due to their coin distribution event (CDE), a working product was already available and ready for use. While this feat was accomplished primarily because they forked from existing NXT, the improvements in their nowadays project are drastic.
While new projects are carrying out large-scale ICOs, raising crazy money, but failing to deliver in the long run, Apollo was different. They never raised the money first, making their product perfect in every way, and conquering the attention of investors after the product's launch.
Features of the Apollo Coin?
Low transaction fees
Fast transaction time (~2 seconds with Hermes 1.0)
Smart Contracts (with Hermes 4.0)
Coin Staking (forging as passive income)
Coin Shuffling
IP Masking
Encrypted messages & transactions
Aliases
Coin Mixing
Private Ledger
Voting System
Decentralized File Storage and Marketplace
Asset System
Monetary System
Multi-signature accounts
Leasing
Multi-platform Wallets: Web, Desktop, Tor and Mobile
As well as:
Mainnet is already live: the software is already running, and that alone means, that the dev team responsible for the project is working day and night to deliver the best results possible in the shortest terms!
Combining multiple features: to achieve a whole new level of privacy
A big userbase: their Telegram network alone has more than 90,000 members.
Still at an early stage of their roadmap: which means huge potential for positive price development. In addition, when listings are revealed in more Exchanges or milestones such as the Hermes 1.0 update are achieved.
Why Atomic is the best choice for your Apollo assets?
Apollo promises a lot, and it certainly deserves to be checked out. Apollo's success depends primarily on its vision, set-up, administration and, of course, the dev support.
Apollo is very well positioned to be a big player among cryptocurrencies in the eyes of many crypto professionals.
Atomic Wallet combines advanced technologies, as well as the best design and safety solutions.
For users, that want to protect their funds and keep them in a safe place, a fully secure and convenient platform has been built. We chose to describe the way that was always in line with the crypto-monetary spirit. Atomic Wallet is simple, easy to use, supports a wide variety of assets and implements Atomic Swap technology.
How does Atomic work?
Atomic Swaps is where the Wallet gets its name from. As the Atomic swap ecosystem evolves it will be a major crypto game changer. The swaps are decentralized and do not require a third-party to make the transaction.
Atomic swaps work cross-chain and, which secures you and your partner from any possible threats. Fees are also decreased, so there is no need to buy/sell tokens for the first time on an exchange, that will take a large cut of your profits.
The Atomic Wallet currently supports BTC, LTC, and QTUM only atomic swaps but the team works on adding additional coins for atomic swaps.
To open your Atomic Wallet, follow these 4 steps:
Step 1: Press a download button, and install your wallet on your PC or any available mobile device.
Step 2: After the successful installation, click on the 'Open your wallet' button, and decide on a solid password that will be the first protection layer of your account
Step 3: Once you set the password, the wallet will automatically generate a 12-word backup phrase (mnemonic phrase) and prompt you to save a copy.
Step 4: You have the Atomic Wallet account ready to use after copying the key-phrase.
Please note, that each atomic wallet address will be generated automatically from the mnemonic seed sequence for your crypto assets. If you lose the seed, in case of PC loss or failure, you will not be able to recreate or recover the wallet.
Even more cool features are coming