Basic Attention Token (BAT) Wallet
Manage your BAT, Ethereum, XRP, Litecoin, XLM and over 300 other coins and tokens. Manage your BAT, Ethereum, XRP, Litecoin, XLM and over 300 other coins and tokens.
Great rating
Download
Manage your portfolio
Manage, Exchange and Buy all your favorite assets in one secure interface. Sort your portfolio by amount and value
Instant Exchange with Cashback
Swap 60+ crypto pairs anonymously and receive a cash back for exchange
Get Cashback
Stake and earn
Get rewards on staking Tezos, ATOM, BAND, TRON and other coins with 5-23% APR.
Stake Now
Secure
Your private keys are encrypted and never leave your device. You fully control your funds.
Anonymous
No accounts, no verification, no KYC for basic features in the wallet. No one can block your funds.
24/7 live support
Our support is always ready to help you. Get quick and efficient response via live chat or email.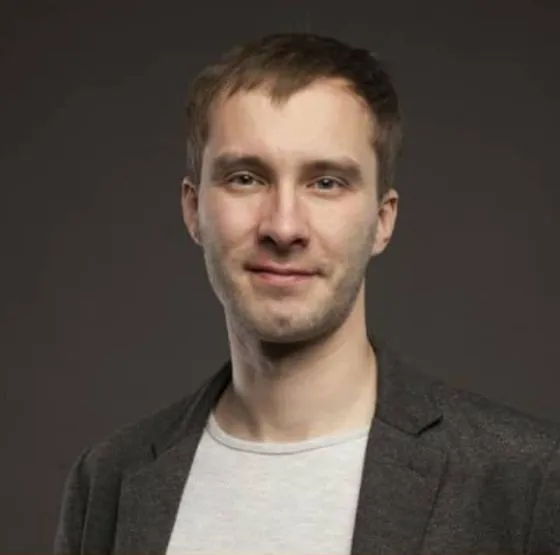 KONSTANTIN GLADYCH
CEO, PhD in data science with 3 years solid experience in blockchain and cryptocurrencies, 10 years in IT. Konstantin is well-known as the co-founder and CEO of Changelly.com, biggest cryptocurrency instant exchange with over 2 millions active customers monthly and $0.5bln in monthly turnover. Konstantins interests are: decentralization, custody-free solutions, p2p exchangers.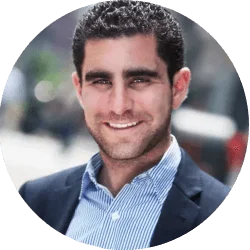 CHARLIE SHREM
Strategic Advisor and Visionary, is an American entrepreneur and bitcoin advocate. In 2011 he co-founded the now-defunct startup company BitInstant, and is a founding member of the Bitcoin Foundation, formerly serving as vice chairman. The Bitcoin Foundation is a nonprofit founded in 2012 with the mission to standardize, protect and promote the use of bitcoin cryptographic money.
What is BAT?
Basic Attention Token (BAT) is a blockchain-based project with a goal of improving the effectiveness of the digital advertising industry. The coin operates on the Ethereum blockchain and is exchangeable among users, publishers, and advertisers. BAT's developers believed that publishers lost a large portion of their revenues because of various challenges, especially inflation.
BAT was developed to solve such problems and act as a more stable store of value. The coin was designed by Brendan Eich. After the creation and distribution of the BAT tokens, it was integrated into a web browser, Brave browser. However, the coin is not limited to Brave and can work with other browsers.
What is BAT Wallet?
You need a wallet to send, receive store, and exchange BAT. The wallet should offer you top-level security. It should not expose your private keys. Also, the private keys should never leave your device.
Also, the wallet should be simple to use. All the transactions should be confirmed on the screen. The app should allow you to navigate the platform easily; you should have an easy time managing all your digital assets.
The wallet should have a reliable backup and restore. Your digital assets and funds should always be safe even if you lose the device. The wallet should have a feature that allows you to restore your account if you lose your device.
Trinity Wallet Security
Atomic wallet is the most secure way of storing BAT because of its security features. Its first line of defense is a private password. The app ensures that you have a strong password when confirming transactions. It ensures that your wallet cannot be accessed by other people.
Atomic wallet allows you to backup and restores your account if you lose your device. After creating your account, the app generates a 12-word backup phrase that helps you restore your account at any time. Ensure that you have written or printed it and store it in a secure location.
Notably, Atomic wallet ensures that all data transactions are strongly encrypted. It ensures that your privacy and funds are secured when interacting with other users. The app is a combination of state of the art technology designed for efficiency and security.
How Does Atomic Wallet Work?
Atomic wallet was developed as a multicurrency wallet that allows you to store and manage over 300 tokens and coins. The list of coins is updated daily to ensure you access different digital assets. It allows you to manage all your digital assets in a single interface.
Other than being the best way of storing BAT and other coins, it allows you to exchange coins. The app is fully integrated with Changelly and Shapeshift to allow you to exchange BAT with other digital assets.
You can buy BAT using your credit at the best exchange rates globally. It also allows you to by Bitcoin, Ethereum, Litecoin, and many others on the platform. The minimum amount you can invest is $50 daily.
Where to Keep BAT?
The best place to store and manage BAT is Atomic wallet. It is the most secure wallet solution globally. In addition, the app has a custody free solution that is designed to address your needs. Also, the app is compatible with all major operating systems, such as Windows, Fedora, Debian, macOS, and Ubuntu.
The app gives you full control over your private keys, and they never leave your device. There are no fees for downloading the app. However, there are minimal fees when transacting. Also, it has great customer service who will help you make the best investment decisions.
Even more cool features are coming