OmiseGO (OMG) Wallet
Manage your OMG, Ethereum, XRP, Litecoin, XLM and over 300 other coins and tokens. Manage your OMG, Ethereum, XRP, Litecoin, XLM and over 300 other coins and tokens.
Great rating
Download
Manage your portfolio
Manage, Exchange and Buy all your favorite assets in one secure interface. Sort your portfolio by amount and value
Instant Exchange with Cashback
Swap 60+ crypto pairs anonymously and receive a cash back for exchange
Get Cashback
Stake and earn
Get rewards on staking Tezos, ATOM, BAND, TRON and other coins with 5-23% APR.
Stake Now
Secure
Your private keys are encrypted and never leave your device. You fully control your funds.
Anonymous
No accounts, no verification, no KYC for basic features in the wallet. No one can block your funds.
24/7 live support
Our support is always ready to help you. Get quick and efficient response via live chat or email.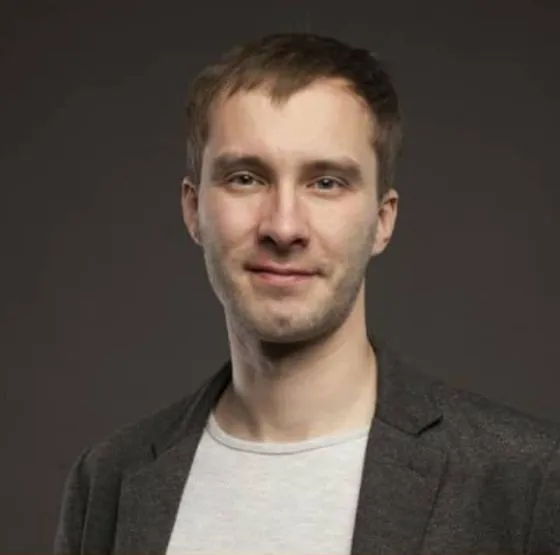 KONSTANTIN GLADYCH
CEO, PhD in data science with 3 years solid experience in blockchain and cryptocurrencies, 10 years in IT. Konstantin is well-known as the co-founder and CEO of Changelly.com, biggest cryptocurrency instant exchange with over 2 millions active customers monthly and $0.5bln in monthly turnover. Konstantins interests are: decentralization, custody-free solutions, p2p exchangers.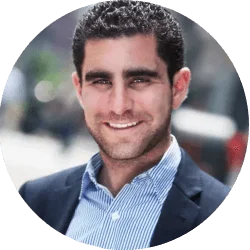 CHARLIE SHREM
Strategic Advisor and Visionary, is an American entrepreneur and bitcoin advocate. In 2011 he co-founded the now-defunct startup company BitInstant, and is a founding member of the Bitcoin Foundation, formerly serving as vice chairman. The Bitcoin Foundation is a nonprofit founded in 2012 with the mission to standardize, protect and promote the use of bitcoin cryptographic money.
OmiseGo is a result of hard work of the Omise corporation, a payment service provider that operates mainly in Southeast Asia, established in 2013.The initial objective of OmiseGo and its OMG token was to eliminate the need for consumers to access financial services through a bank account, expanding payment and financial services to millions of non-bankable people and regions across Asia.
With internet access spanning only across the wealthiest parts of the country, OmiseGO has brought a service that enables those who lack a stable internet connection to actively take part in a wide range of bank-related operations.
In the summer of 2017, OmiseGo raised approximately $25 million in an ICO, and its OMG token is an Ethereum ERC-20 token. In particular, OmiseGo is driven by a second-layer Ethereum scaling alternative called 'Plasma.'
For Plasma Cash, a variant of the Plasma Implementation, OmiseGo has finished a Plasma MVP and is presently operating on Plasma Bootstrap, a deployable plasma chain for local Linux devices or cloud networks.
OmiseGO Features
The OmiseGO system involves a decentralized swap, a system for providing liquidity, a data coordination centre for the communication network and an asset-based blockchain portal. This is a scalable and completely open blockchain that will allow interaction with distinct economic structures.
By offering a big quantity and low price decentralized swap in an accessible blockchain, OmiseGO offers a value transfer service of the next generation working in various currencies and asset kinds.
Everyone can execute financial transactions such as payments, money transfers, payroll accounting, B2B trade, supply chain financing, loyalty programs, asset management and trading through the OmiseGO network related to the Ethereum network. The network of OmiseGO will merge fiat with decentralized cash.
It is anticipated that the platform will launch in the fourth quarter of 2017. Plasma – the very high-frequency smart contract execution service that the Ethereum platform is currently preparing will be used in its work.
For both its wallet and its blockchain, the OmiseGO team highlights the following three main functions:
Access to the exchange: you don't need a bank account, while OmiseGO will always have your national currencies in stock.
Scalability: The main characteristics of the OmiseGO platform will be instant calculations and small expenses.
Security: OmiseGO provides decentralized cryptocurrency and decentralized tokens storage.
OmiseGO Coin
In early 2017, Msi announced the OmiseGo scheme–a decentralized swap platform centered on a government blockchain Ethereum as Fiat currency and cryptocurrency. June 27 reached ICO, during which shareholders bought OMG tokens (ERC20 standard) totaling $25 million. It is worth mentioning that OmiseGO restricted the sale of tokens after that quantity, avoiding the danger of the "gold rush."
Vitalik Buterin and Joseph POON released a white paper plasma platform on August 9 intended to enhance smart contract efficiency. The project group announced instantly that they would build their alternative on Plasma. OMG tokens grew in value in a couple of hours in this news, and OmiseGo became the biggest blockchain project on the Ethereum with a record capitalization of over one billion usd for tokens.
OmiseGO Wallet
OmiseGO is a smart-contract and e-wallet system, constructed on the blockchain of the Ethereum. OmiseGO and its indigenous token (OMG) strive to become a major platform for high-value settlement and swap.
OmiseGO Takeaways
"Omise offers smooth and up-to-date paperwork that is difficult to discover these days. By maintaining its products up-to-date, customers can access a resourceful library manually whenever a problem occurs."
"Their dashboard is simple to use with sophisticated search filters, from transaction quantity and date range to the title on the sender's card. This makes tracking and recording transactions much easier for customers."
"Omise continually works to enhance its merchant billing alternatives; recurring and installment fees, payment connections, Alipay, and TrueMoney Wallet (Beta) to name a few."
"They have an effective group forum that is helpful for information sharing and help.
Even more cool features are coming