NEM (XEM) Wallet
Manage your XEM, Ethereum, XRP, Litecoin, XLM and over 300 other coins and tokens. Manage your XEM, Ethereum, XRP, Litecoin, XLM and over 300 other coins and tokens.
Great rating
Download
Manage your portfolio
Manage, Exchange and Buy all your favorite assets in one secure interface. Sort your portfolio by amount and value
Instant Exchange with Cashback
Swap 60+ crypto pairs anonymously and receive a cash back for exchange
Get Cashback
Stake and earn
Get rewards on staking Tezos, ATOM, BAND, TRON and other coins with 5-23% APR.
Stake Now
Secure
Your private keys are encrypted and never leave your device. You fully control your funds.
Anonymous
No accounts, no verification, no KYC for basic features in the wallet. No one can block your funds.
24/7 live support
Our support is always ready to help you. Get quick and efficient response via live chat or email.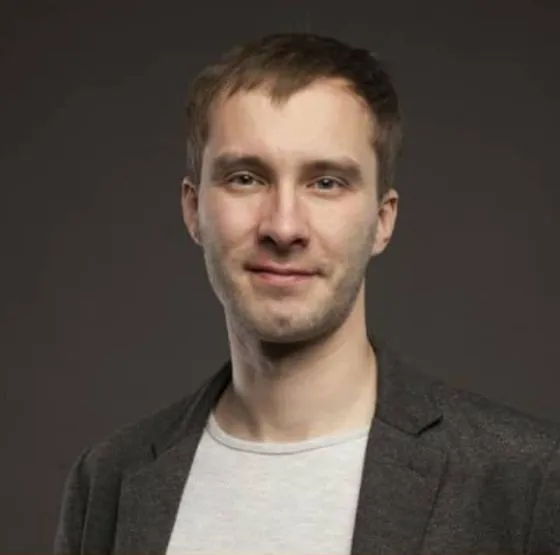 KONSTANTIN GLADYCH
CEO, PhD in data science with 3 years solid experience in blockchain and cryptocurrencies, 10 years in IT. Konstantin is well-known as the co-founder and CEO of Changelly.com, biggest cryptocurrency instant exchange with over 2 millions active customers monthly and $0.5bln in monthly turnover. Konstantins interests are: decentralization, custody-free solutions, p2p exchangers.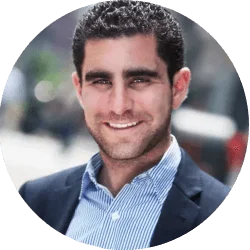 CHARLIE SHREM
Strategic Advisor and Visionary, is an American entrepreneur and bitcoin advocate. In 2011 he co-founded the now-defunct startup company BitInstant, and is a founding member of the Bitcoin Foundation, formerly serving as vice chairman. The Bitcoin Foundation is a nonprofit founded in 2012 with the mission to standardize, protect and promote the use of bitcoin cryptographic money.
Probably now cryptocurrency is one of the best investment instruments that have both high-profit potential and severe volatility. Today we will talk about NEM platform (New Economy Movement) and its coin XEM – unusually promising digital asset in terms of investing.The Japanese cryptocurrency NEM (XEM) is distinguished by an original approach to network support and fee distribution. The main goal of the developers is to create a decentralized cryptocurrency with equal conditions for all users.
NEM was initially launched as an NXT plug, but its creators eventually coded an entirely new platform from scratch. The alpha version of the project was launched on June 25, 2014, and the first stable release occurred on March 31, 2015.
Distinctive features of NEM are the following factors:
Internationality – this cryptocurrency has been recognized and spread in Japan, but the plans of developers include access to other Asian and world markets.
The implemented functionality and technologies actively support decentralization and anonymity.
Fair distribution of mined coins and financial independence of users.
NEM Features
NEM is a cryptocurrency using the Proof-of-Importance algorithm (proof of significance). The probability of generating a new block by a specific user depends on its importance, which is calculated by three indicators:
Amount of XEM on balance.
The number of incoming and outgoing transactions.
The significance of the recipients and senders of these transactions.
Aside from these peculiarities, there are other advantages of NEM (XEM):
Easy operation. The software used by the platform can be quickly downloaded from the official project website.
Algorithm Catapult protects against hacker attacks and the blockchain checks itself for errors. Due to this, the probability of duplication of operations and the occurrence of failures in the system is minimal.
Instant transactions. The waiting period for confirmation takes seconds, and the platform can process up to four thousand operations simultaneously.
The total volume of XEM tokens is 9 billion. The developers emphasize that the amount of money will not increase, while lots of other platforms cheat by adding the so-called "additional" tokens.
XEM Price
The price of XEM has behaved differently since its inception. Immediately after the launch of the platform, the cost of the NEM coin was $0.05. After a short period, the price of the digital currency began to grow rapidly. For the first time, there was a jump in the cost of cryptocurrency in summer of 2016. Then the growth rate of XEM was associated with increased interest from the Japanese banks.
The last rise was recorded at the beginning of 2018, then the rate for 1 NEM reached $1.80. However, despite promising forecasts, the coin followed a general market correction and fell below $0.10, where it is located now.
Even though the rate of XEM lost a lot compared to its previous levels, the project is not going to shut down. Recently, NEM foundation released the Catapult Roadmap which is supposed to improve the network.
The team of NEM is actively taking part in numerous conferences related to blockchain in general and their project in particular, which signifies the long-term project perspectives.
Takeaways
Having experienced founders opens up excellent prospects for the development of NEM project and its coin XEM. With the release of Catapult, the platform can provide high bandwidth, which allows it to compete with traditional payment systems.
Further development of the system will inevitably affect the rate and distribution of the XEM cryptocurrency.
NEM (XEM) Wallet – Atomic Wallet
Atomic Wallet makes it possible to proceed transactions with XEM quickly and provides full access to money as it safely stores private keys in encrypted form on the user's device.
One can specify the basic features of Atomic Wallet:
Multi PlatformAtomic Wallet is available for most operating systems, including Windows, MacOS, Linux and Android. The app for iOS is to be released in 2019.
Security and AnonymityIn Atomic, only you have full access to your funds. Atomic Wallet uses on-device intelligence and stores all private keys on your computer or/and smartphone. Your privacy is well-protected with the password you set and a 12-word mnemonic seed phrase.
Multi-CurrencyApart from NEM, Atomic supports over 300+ coins and tokens. You can secure and manage them, exchange and buy using built-in services and do it all in one interface, without going to external websites. Moreover, Atomic enables you to add any ERC20 token in a few clicks and manage it.
Zero FeesAtomic is a freeware that generates you a unique wallet address. That's why you shouldn't pay any additional transaction fees.
Instant exchange and Buy crypto optionAtomic Wallet enables you to exchange NEM (XEM) for 60+ cryptocurrencies. This service powered by Shapeshift, Changelly and Changenow.

The in-app buy option is powered by Simplex allows you to buy cryptocurrency: Bitcoin (BTC), Ethereum (ETH), Ripple (XRP), Bitcoin Cash (BCH) and Litecoin (LTC) with a credit card in a few clicks. The whole process takes several minutes.

24/7 supportAtomic cares about its users. The support staff works 24/7 and always ready to help, if something goes wrong. The average reply time is about 1 hour.
Such wallet can be a perfect solution for NEM as well as other coins. Many investors face the problems of managing purchased assets. On the one hand, you can keep everything on stock exchange accounts, and on the other hand, no one guarantees the safety of funds. Therefore, Atomic Wallet can capture a significant market share and become a safe XEM storage solution.
Read the full complete guide here.
Even more cool features are coming