Atomic Wallet Token
ROI ~20%
4 steps to get your KMD rewards
Get wallet
Install the app on your system
Deposit crypto
Deposit KMD to your account
Stake crypto
Choose a validator and stake KMD
Claim Rewards
You will receive rewards with each block created on a blockchain.
Download Wallet
Download Wallet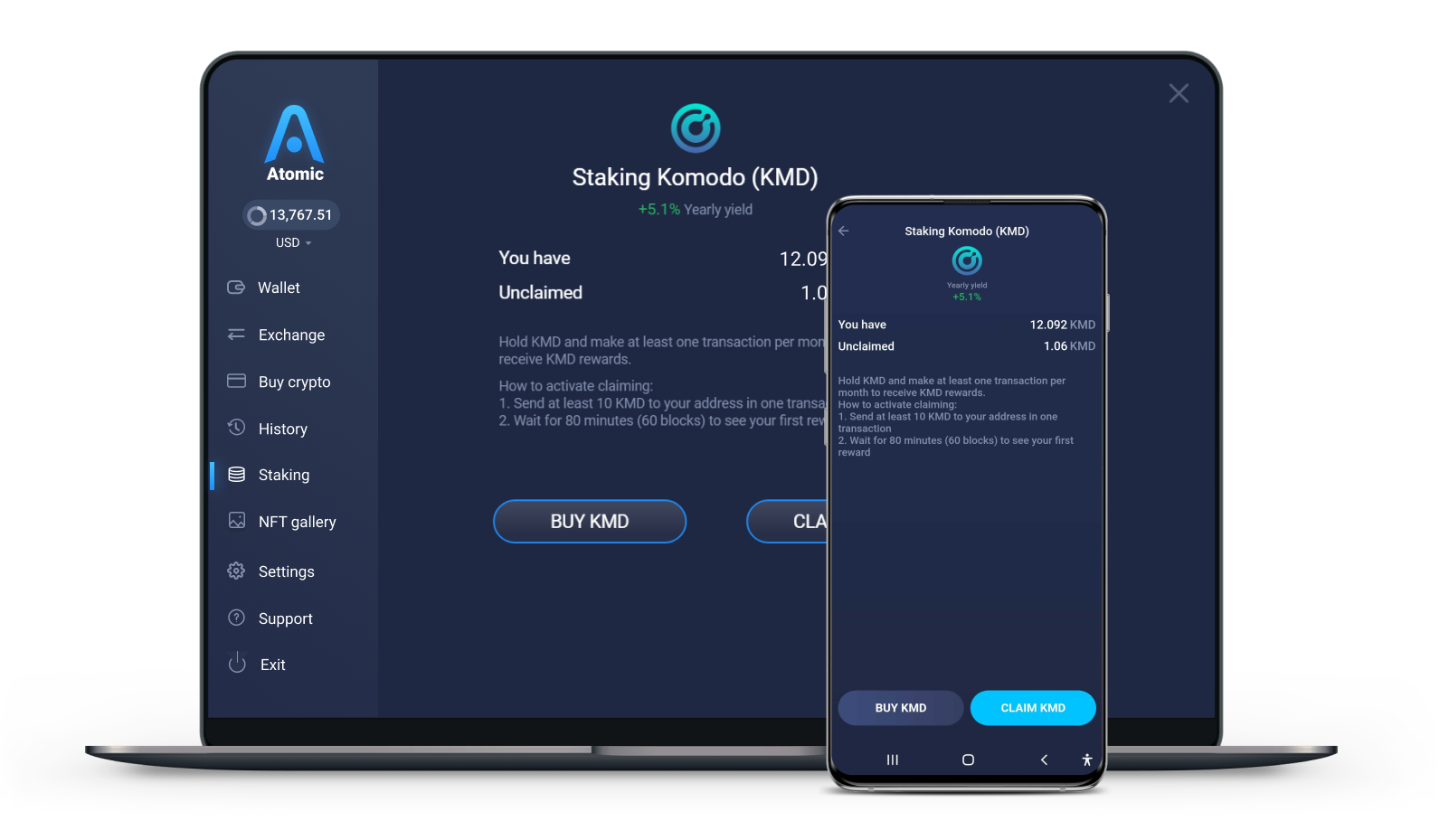 Komodo (KMD) Staking | Atomic Wallet Guide
Staking Komodo (KMD) with Atomic Wallet is very simple. First, you need to download and install the app. Then, follow these steps:
Open Atomic Wallet.
Get Komodo coins. You ca swap it from any other currency right in the wallet interface.
Click on Staking at the left menu.
Choose Komodo on the list.
You will see the staking interface: Yearly Yield (KMD blockchain's fixed rewards is a 5,1%), your claimed/unclaimed balance and the instruction, how to stake KMD.
Pay attention to the instruction: you should Hold KMD and make at least one transaction per month to receive KMD rewards.
To start Staking Komodo: Send a minimum of 10 KMD to yourself in one transaction.
Wait about 80 min (60 blocks) before the first reward is available to claim.
After that time, you'll be available to claim your Komodo rewards.
Important note! If you have unclaimed KMD rewards, don't transfer Komodo from your balance. If you do that, your unclaimed rewards will be lost. Please ensure that you have claimed your KMD dividends before sending your funds to a different wallet.
Check the Full Guide