1 ~
exchange now
buy now
Exchange BTC to AUD
Exchange, buy and stake 500+ coins in a one secure interface. 24/7 live support.
1% cashback for each exchange
Check 7,000+ users reviews
Main Features
Fast transactions
Each exchange takes only ~5-20 minutes.
100+ assets
Exchange 100+ crypto pairs in a secure interface
24/7 live chat support
We are always ready to help you!
How to exchange cryptocurrency?
Deposit Funds
How to deposit crypto on Atomic Wallet
Exchange crypto with up to
1% Cashback
download
download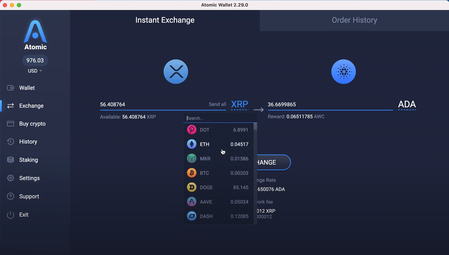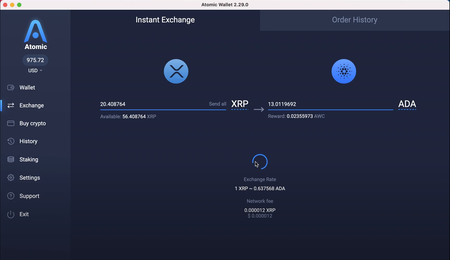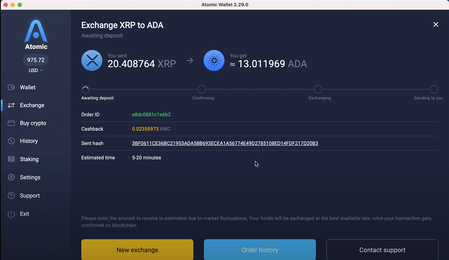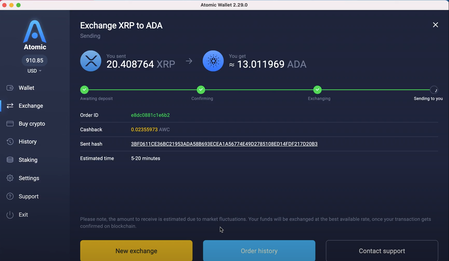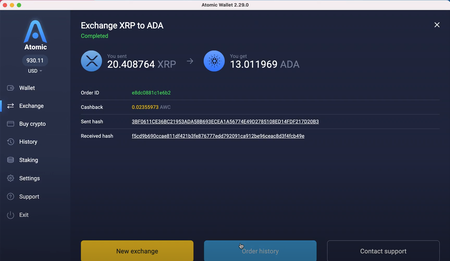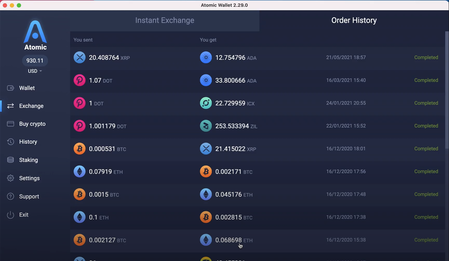 Have Questions about the exchange?
How does the exchange work?
Atomic Wallet is a non-custodial wallet. Furthermore, Atomic works as a decentralized interface. To initiate an exchange, you first need to deposit funds via crypto. Afterwards, tap the exchange option and select your desired exchange pair. Atomic supports a third-party exchange provider ChangeNOW. Swapping cryptocurrencies is an automatic process.
Exchange Security
Users hold and own their private keys, and their wallet security remains anonymous. Atomic has no access to your wallet, neither do we monitor your operations. Users have complete control of their funds. Once you click the Exchange icon, ChangeNOW manages all other activities. So far, there have been no complaints about the operations and security of the ChangeNow exchange. Atomic is in a long-term partnership with the exchange provider. Therefore, you can be sure that your funds are safe.
Fees and Limits
Network fees and any other fee for each transaction are on the exchange page. The network fee for every pair differs depending on the blockchain of the coin you are sending. You can always check for the network fee and provider fee before initiating an exchange. Therefore, you will have complete information about the trade. As a result, users who wish to initiate large transactions will have to submit their identity documents. Meanwhile, you can split bulk funds into smaller units to make things easier.
Support
Customers who have further questions can check the Knowledge Base on our website. There are articles about various exchange options, pairs, and how to initiate an exchange in the Exchange section. Of course, we have a customer support centre on our mobile app and website if you can't find your answer on the website.
Trusted Reviews
Check what our customers say on Trustpilot
Even more cool features are coming