Buy Unicly CryptoPunks Collection with Credit Card
You can now buy any cryptocurrencies instantly with credit card


US Dollar (USD)
USD

Euro (EUR)
EUR

British Pound (GBP)
GBP

Canadian Dollar (CAD)
CAD

Australian Dollar (AUD)
AUD

Russian Ruble (RUB)
RUB

Japanese Yen (JPY)
JPY

South Korean won (KRW)
KRW

Swiss Franc (CHF)
CHF

Czech Koruna (CZK)
CZK

Danish Krone (DKK)
DKK
Norwegian Krone (NOK)
NOK

New Zealand Dollar (NZD)
NZD

Poland złoty (PLN)
PLN

Swedish Krona (SEK)
SEK

South African Rand (ZAR)
ZAR

Hungarian Forint (HUF)
HUF

Turkish lira (TRY)
TRY

Israeli New Shekel (ILS)
ILS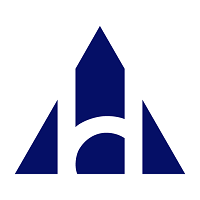 Alchemy Pay
ACH

SingularityNET
AGIX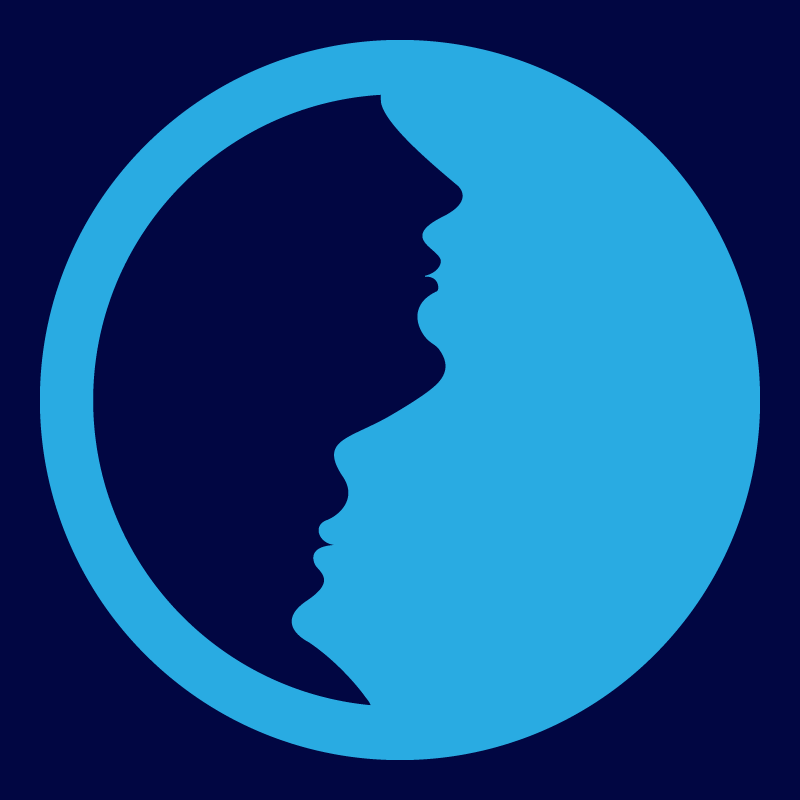 Alethea Artificial Liquid Intelligence Token
ALI

MyNeighborAlice
ALICE

Alpha Venture DAO
ALPHA

Amp
AMP

Ankr
ANKR

Aragon
ANT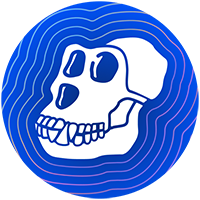 ApeCoin
APE

API3
API3

ARAW

ARPA Chain
ARPA

ASTRAFER

Audius
AUDIO
AURA

Avalanche
AVAX

AVINOC
AVINOC

AXL

Balancer
BAL

Band Protocol
BAND

Beta Finance
BETA

BGB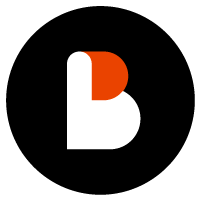 Biconomy
BICO

BitDAO
BIT

BLUR

Bancor
BNT

BinaryX
BNX

Bone ShibaSwap
BONE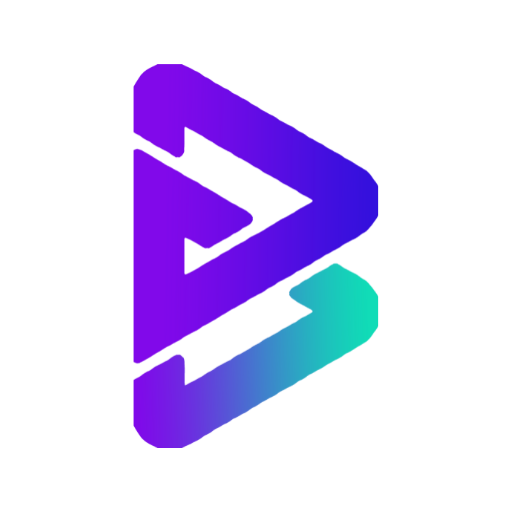 Bitgert
BRISE

Bitcoin SV
BSV

Bitcoin BEP2
BTCB

Bitcoin Gold
BTG

Braintrust
BTRST

Bittorrent
BTT

BTTOLD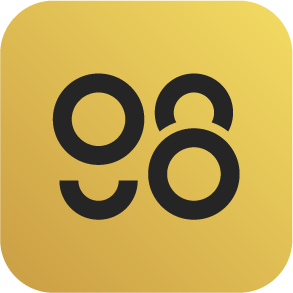 Coin98
C98

Celo
CELO

Celer
CELR

Chromia
CHR

SwissBorg
CHSB

Cocos-BCX
COCOS

Clash of Lilliput
COL

Covalent
CQT

Crypto.com Chain
CRO

Curve DAO Token
CRV

Cartesi
CTSI

Civic
CVC

Convex Finance
CVX

Dao
DAO

Decred
DCR

DENT
DENT

DeXe
DEXE

DEXTools
DEXT

dKargo
DKA

DODO
DODO

Dusk Network
DUSK
dYdX
DYDX

EDU

Aelf
ELF

Dogelon Mars
ELON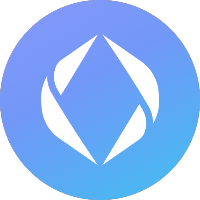 Ethereum Name Service
ENS

EOS
EOS

ESCE

Ethereum Classic
ETC

Stasiseuro
EURS

Filecoin
FIL

FLEX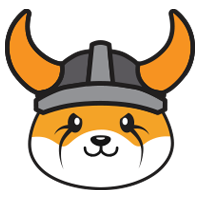 FLOKI
FLOKI

Flare
FLR

Frax
FRAX

FTX Token
FTT

Function X
FX

Frax Share
FXS

GameFi.org
GAFI

Project Galaxy
GAL

Golem
GLM

STEPN
GMT

Gnosis
GNO

The Graph
GRT

GateToken
GT

Game comtoken
GTC

GeminiDollar
GUSD
Hedera
HBAR

Huobi BTC
HBTC

HEX
HEX

HFT

Highstreet
HIGH

HOOK

Holo
HOT

Huobi Token
HT

Humanscape
HUM

Everest
ID
Illuvium
ILV

Immutable X
IMX

Injective
INJ

Everipedia
IQ

JasmyCoin
JASMY

JUST
JST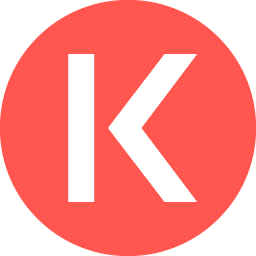 Kava
KAVA

Keep Network
KEEP

KyberNetwork
KNC

LADYS

Lido DAO
LDO

UNUS SED LEO
LEO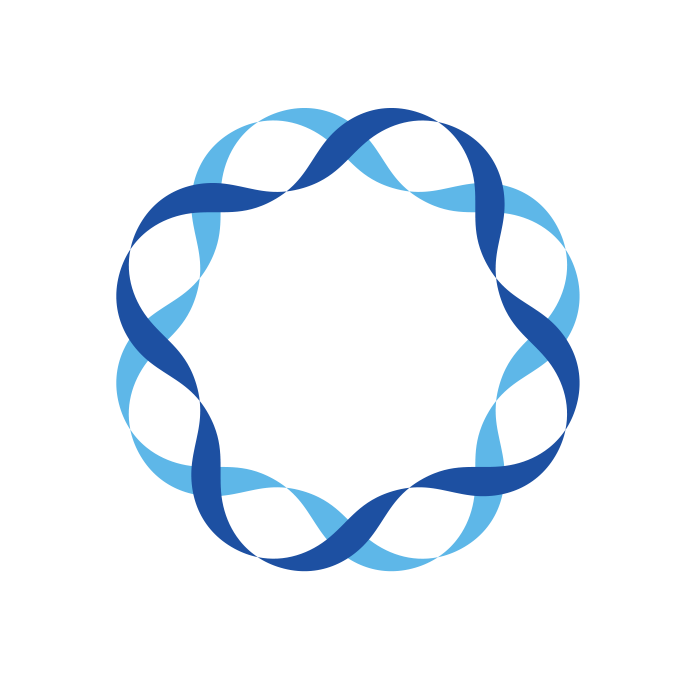 Locus Chain
LOCUS

LooksRare
LOOKS

Loom Network
LOOM

Livepeer
LPT

Liquity
LQTY

Loopring
LRC

Lisk
LSK

Terra Classic
LUNC

Liquity USD
LUSD

Decentraland
MANA
Mask Network
MASK

MOBOX
MBOX

Merit Circle
MC

MetisDAO
METIS

Hifi Finance
MFT
Morpheus.Network
MNW

Metars Genesis
MRS

Metal
MTL

Multichain
MULTI

MVL
MVL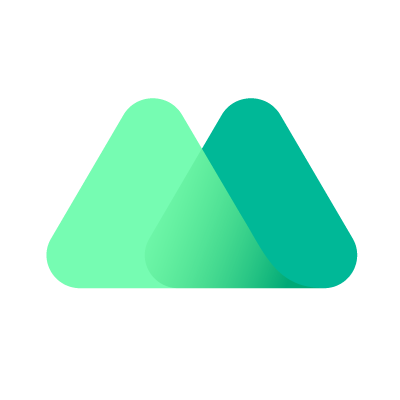 MX TOKEN
MX

Near
NEAR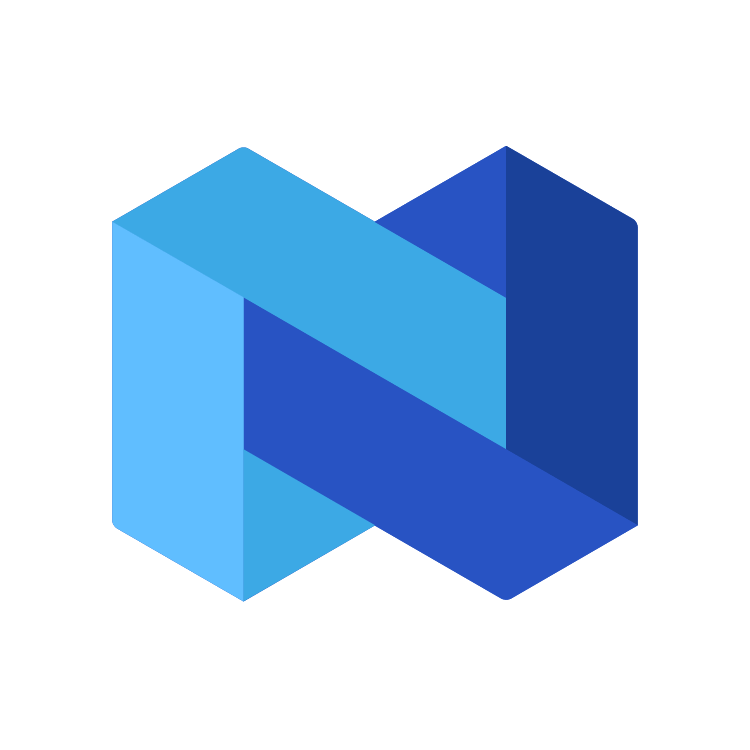 NEXO
NEXO
NFT
NFT

Numeraire
NMR

NuCypher
NU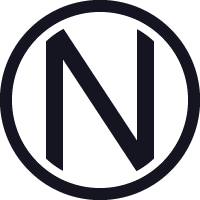 NYM

Ocean Protocol
OCEAN

OKB
OKB

OmiseGO
OMG

Ontology Gas
ONG

Ontology
ONT

Orbs
ORBS

Orchid
OXT

PAX Gold
PAXG

Pendle
PENDLE

ConstitutionDAO
PEOPLE

Pepe
PEPE

PlayDapp
PLA

Polymath
POLY

Marlin
POND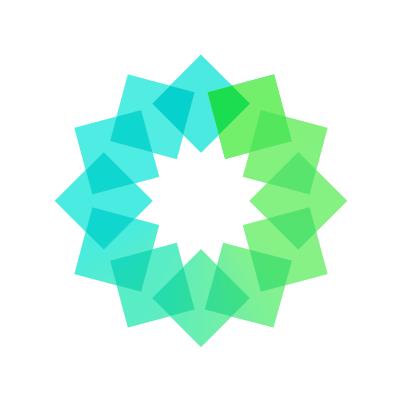 PowerLedger
POWR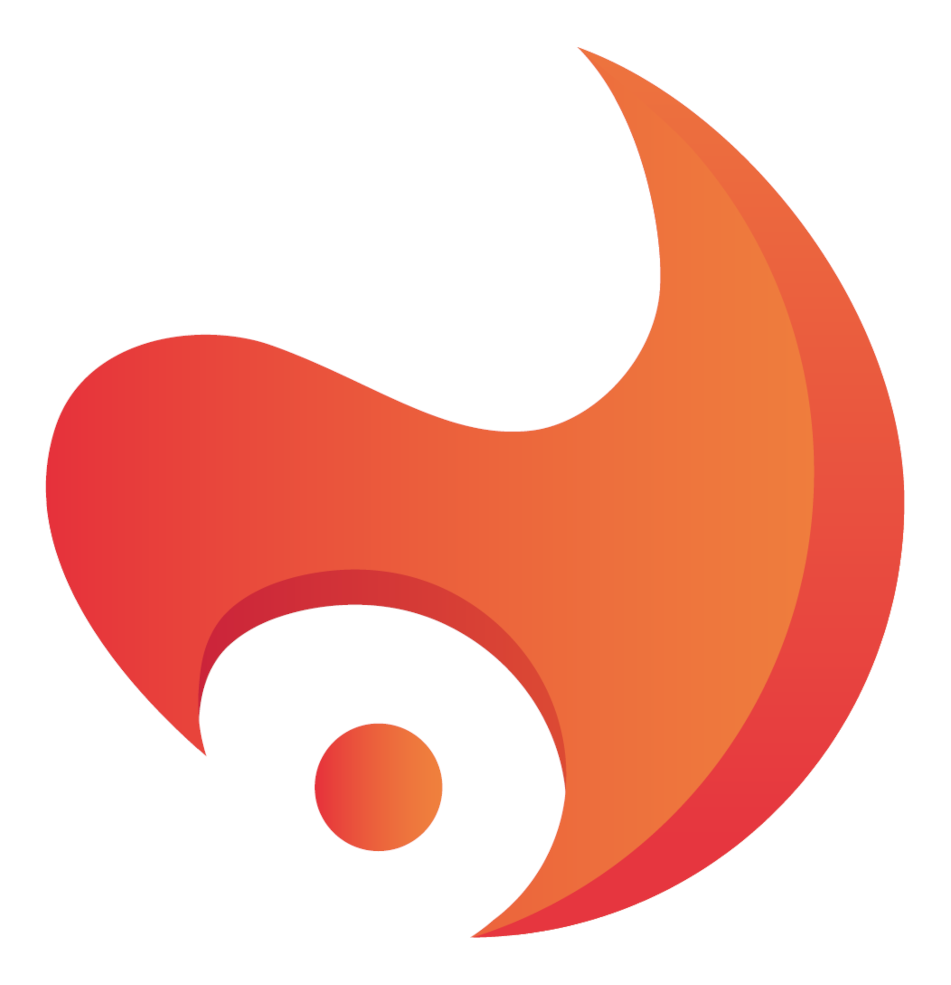 Prom
PROM

Pundi X (New)
PUNDIX

Vulcan Forged PYR
PYR

QuarkChain
QKC

Quant
QNT
Ribbon Finance
RBN

Ren
REN

Augur
REP

Request
REQ

iExecRLC
RLC

Render Token
RNDR

Oasis Network
ROSE

Rocket Pool
RPL

Reserve Rights
RSR

Rune
RUNE

SafePal
SFP

SKALE Network
SKL

Smooth Love Potion
SLP

Status
SNT

Synthetix Network
SNX

Sologenic
SOLO

Spell Token
SPELL

ssv.network
SSV

Stargate Finance
STG

STORJ
STORJ

Standard Tokenization Protocol
STPT

SuperFarm
SUPER

inSure DeFi
SURE

Synapse
SYN

Threshold
T

Telcoin
TEL

Theta Fuel
TFUEL

Theta
THETA

Alien Worlds
TLM

TOMI

OriginTrail
TRAC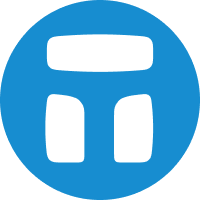 Tribe
TRIBE

TrueUSD
TUSD

Trust Wallet Token
TWT

UMA
UMA

Ultra
UOS

USDD
USDD

USDJ
USDJ

Pax Dollar
USDP

TerraClassicUSD
USTC

Vai
VAI

Vibing
VBG

Vega Protocol
VEGA

VVS Finance
VVS

Waves
WAVES

WBETH

Wrapped BNB
WBNB

Wrapped Bitcoin
WBTC

Wilder World
WILD

WINkLink
WIN

Wrapped NXM
WNXM

WOO Network
WOO

Tether Gold
XAUT

Monero
XMR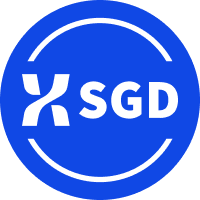 XSGD
XSGD

Venus
XVS

XYO
XYO

yearn.finance
YFI

Zilliqa
ZIL

0x
ZRX

Adex
ADX

Aergo
AERGO

SingularityNET
AGI

AGLA

Adventure Gold
AGLD

Akropolis
AKRO

Alchemix
ALCX

Aleph.im
ALEPH

Alpaca Finance
ALPACA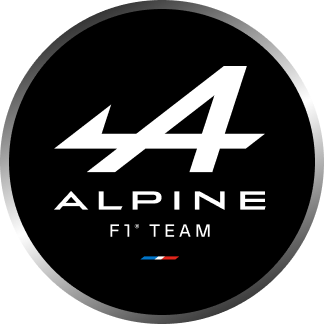 Alpine F1 Team Fan Token
ALPINE

Alitas
ALT

Altura
ALU

Ampleforth
AMPL

smARTOFGIVING
AOG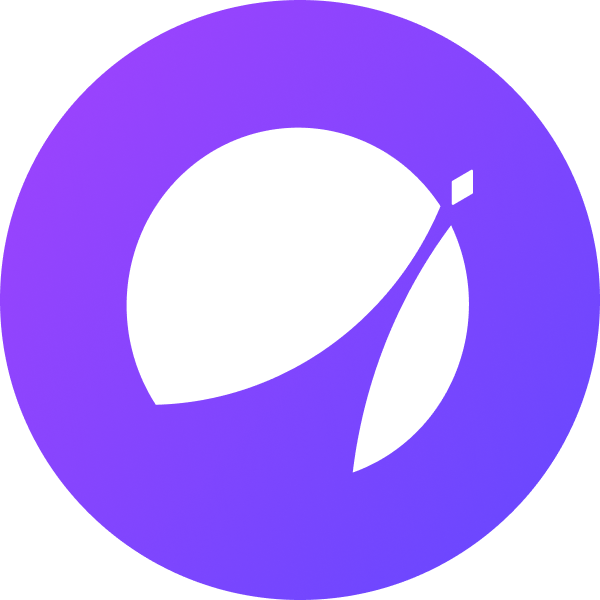 ApolloX
APX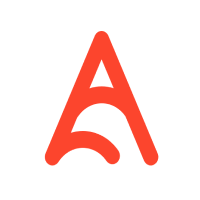 Alpha Quark Token
AQT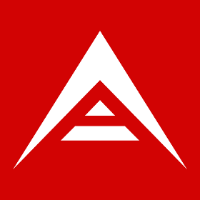 Ark
ARK

ASD
ASD
Airswap
AST

Automata Network
ATA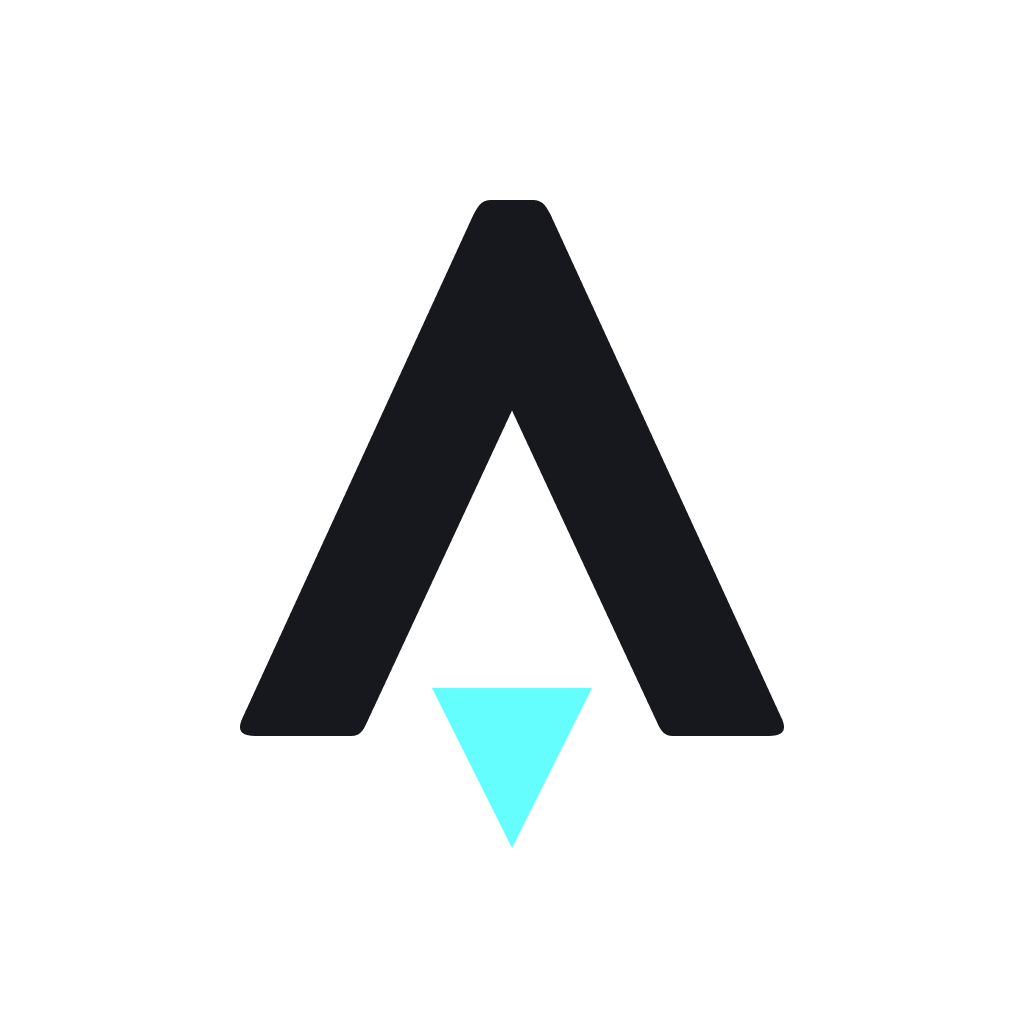 Star Atlas
ATLAS

Bounce Governance Token
AUCTION

Aurora
AURORA

Travala.com
AVA

Badger DAO
BADGER

BakeryToken
BAKE

BABB
BAX

Bitcoin Diamond
BCD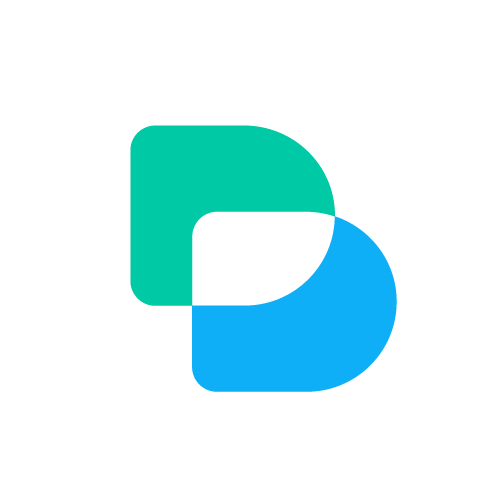 Bella Protocol
BEL

Bifrost
BFC

BIDR
BIDR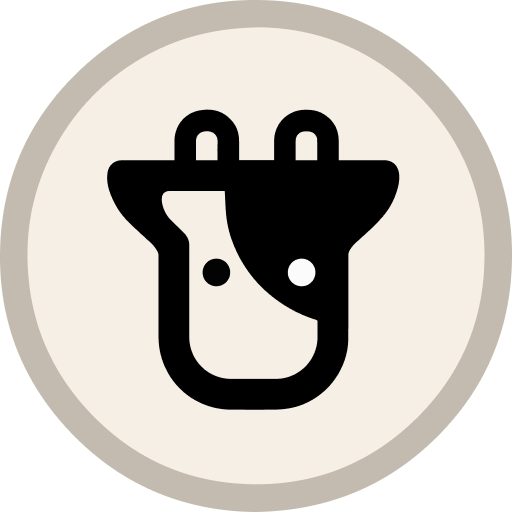 Beefy Finance
BIFI

Bloktopia
BLOK

Bluzelle
BLZ

BitMart Token
BMX

BarnBridge
BOND
Boson Protocol
BOSON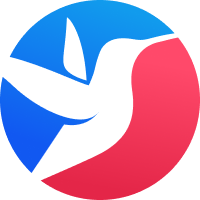 Biswap
BSW

BurgerCities
BURGER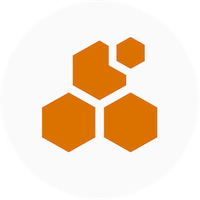 Swarm
BZZ

Chainbing
CBG

Cobak Token
CBK

CEEK VR
CEEK

Celsius
CEL

Tranchess
CHESS
CLV
CLV
CONUN
CON

Contentos
COS

Circuits of Value
COVAL

Carry
CRE

Cream Finance
CREAM

Cult DAO
CULT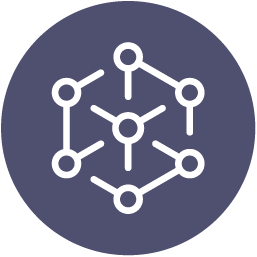 CWEB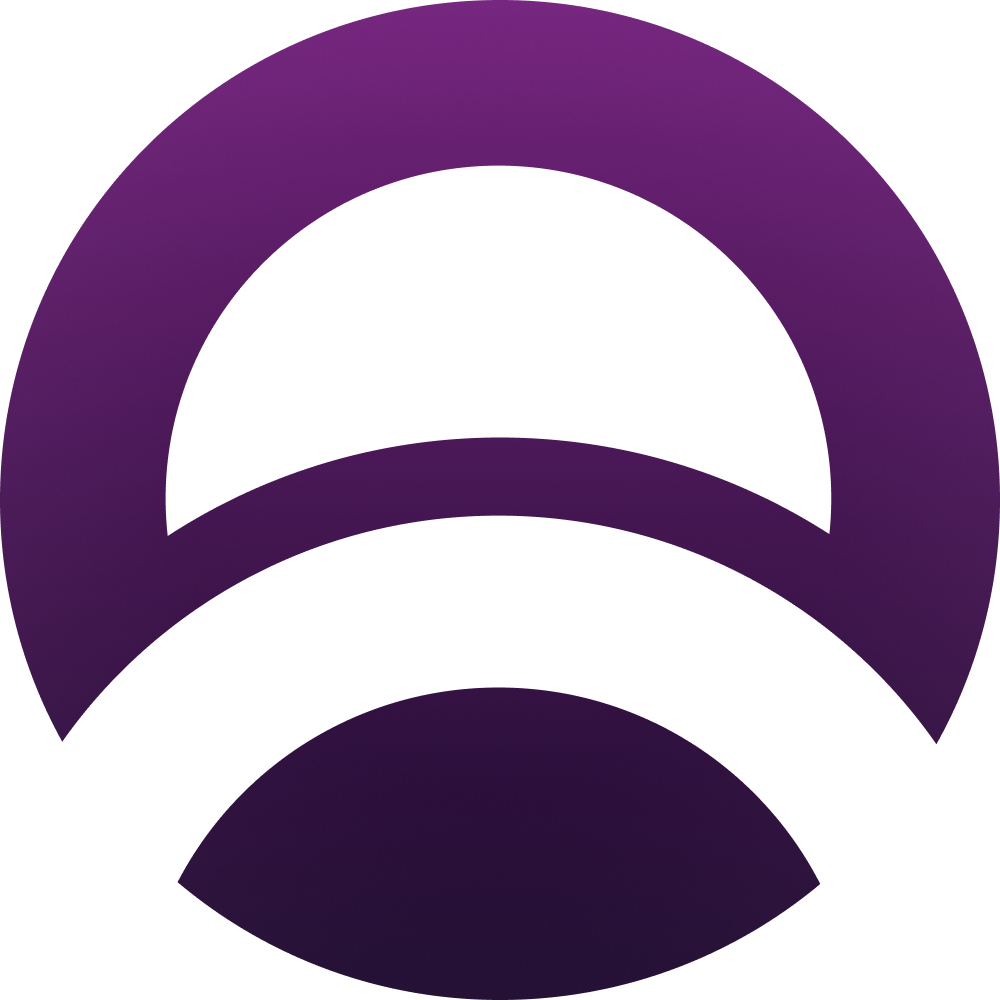 Mines of Dalarnia
DAR

Streamr
DATA

Dawn Protocol
DAWN

DC

Dego Finance
DEGO

DEAPcoin
DEP

dForce
DF

Defigram
DFG

Decentral Games
DG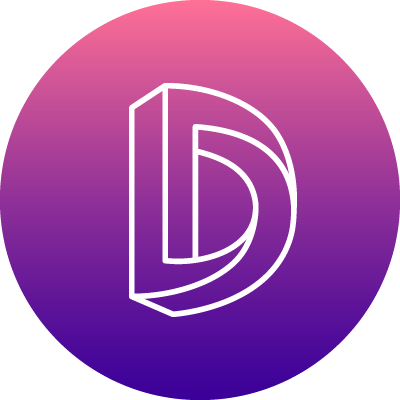 DIA
DIA

DIONE

district0x
DNT

DOME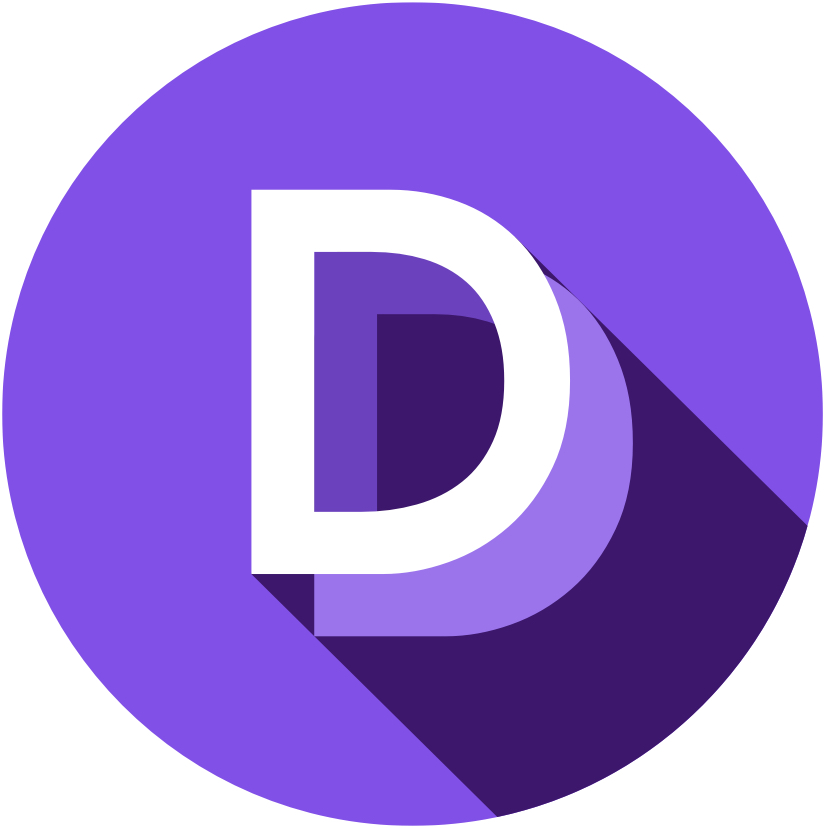 DeFi Pulse Index
DPI

Drep [new]
DREP

DeversiFi
DVF

DXdao
DXD

Efinity Token
EFI

Ellipsis
EPS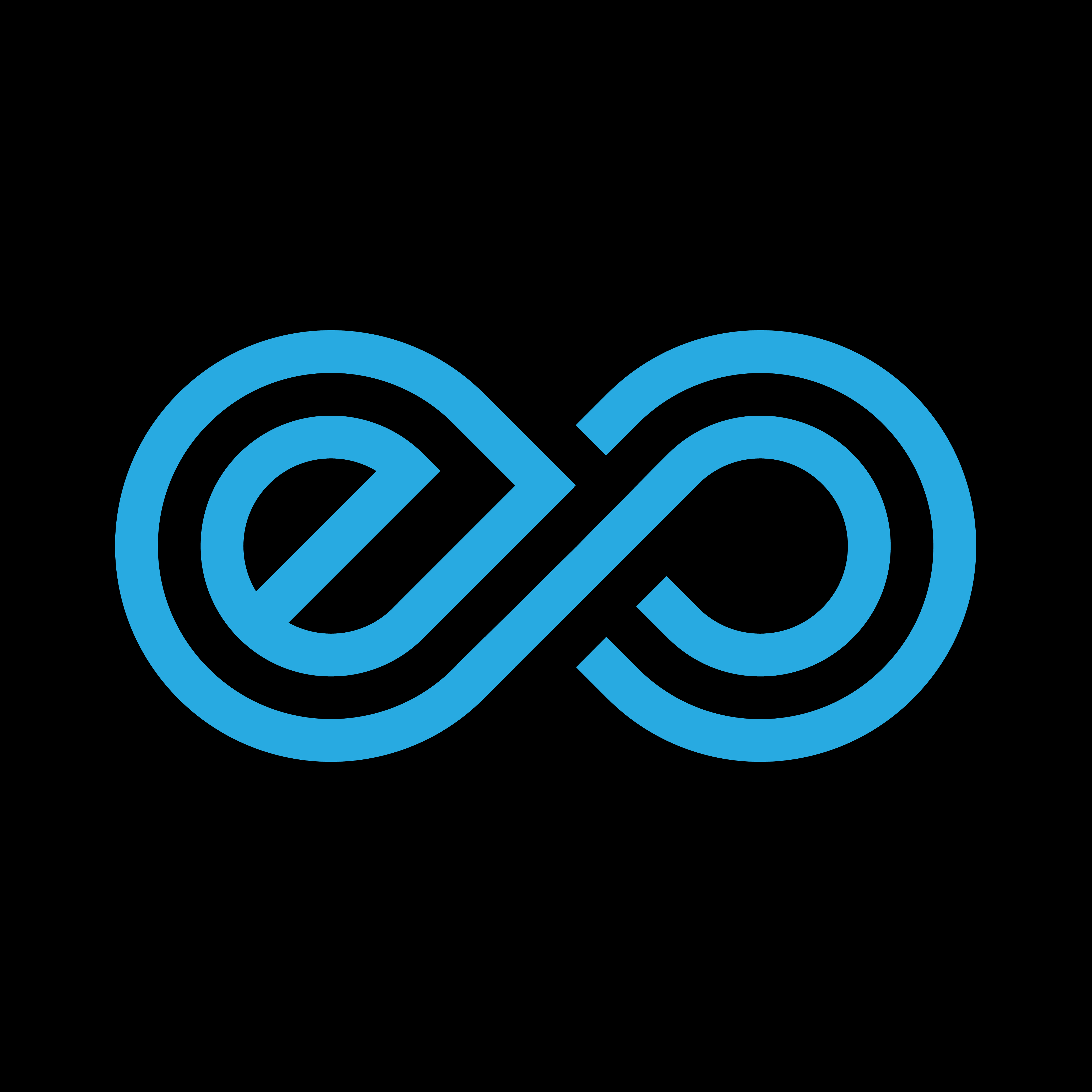 Ethernity
ERN

ETHAX
ETHAX
Elitium
EUM

Euro Coin
EUROC

e-Radix
EXRD

Harvest Finance
FARM

Fei USD
FEI

FER

FIO Protocol
FIO

Firo
FIRO
StaFi
FIS

ForTube
FOR

Ampleforth Governance Token
FORTH

Frontier
FRONT

FunFair
FUN

Fuse Network
FUSE

Freeway Token
FWT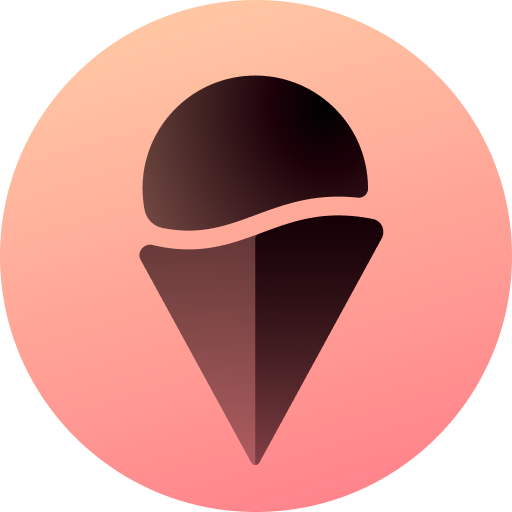 Gelato
GEL

GuildFi
GF

GFT

Aavegotchi
GHST

Gamium
GMM

Gods Unchained
GODS

Guild of Guardians
GOG

GYEN
GYEN

GameZone
GZONE

H2ocoin
H2O

Hacken Token
HAI

Kava Lend
HARD

HELLO

Metahero
HERO

Hermez Network
HEZ

HIFI

HUNT
HUNT

HVH

ICHI
ICHI

IDEX
IDEX

SelfKey
KEY

Komodo
KMD

Keep3rV1
KP3R

S.S. Lazio Fan Token
LAZIO

LCX
LCX

LEASH

LeverFi
LEVER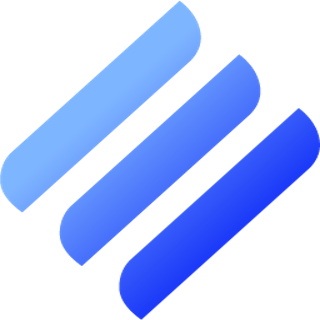 Linear Finance
LINA

Litentry
LIT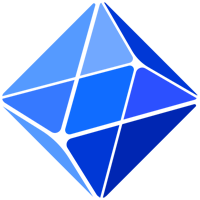 League of Kingdoms Arena
LOKA

Tokenlon Network Token
LON

LYRA

MAP Protocol
MAP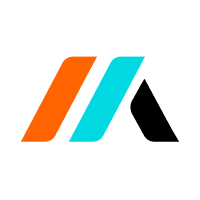 MCDEX Token
MCB

Metacraft
MCT

MDAO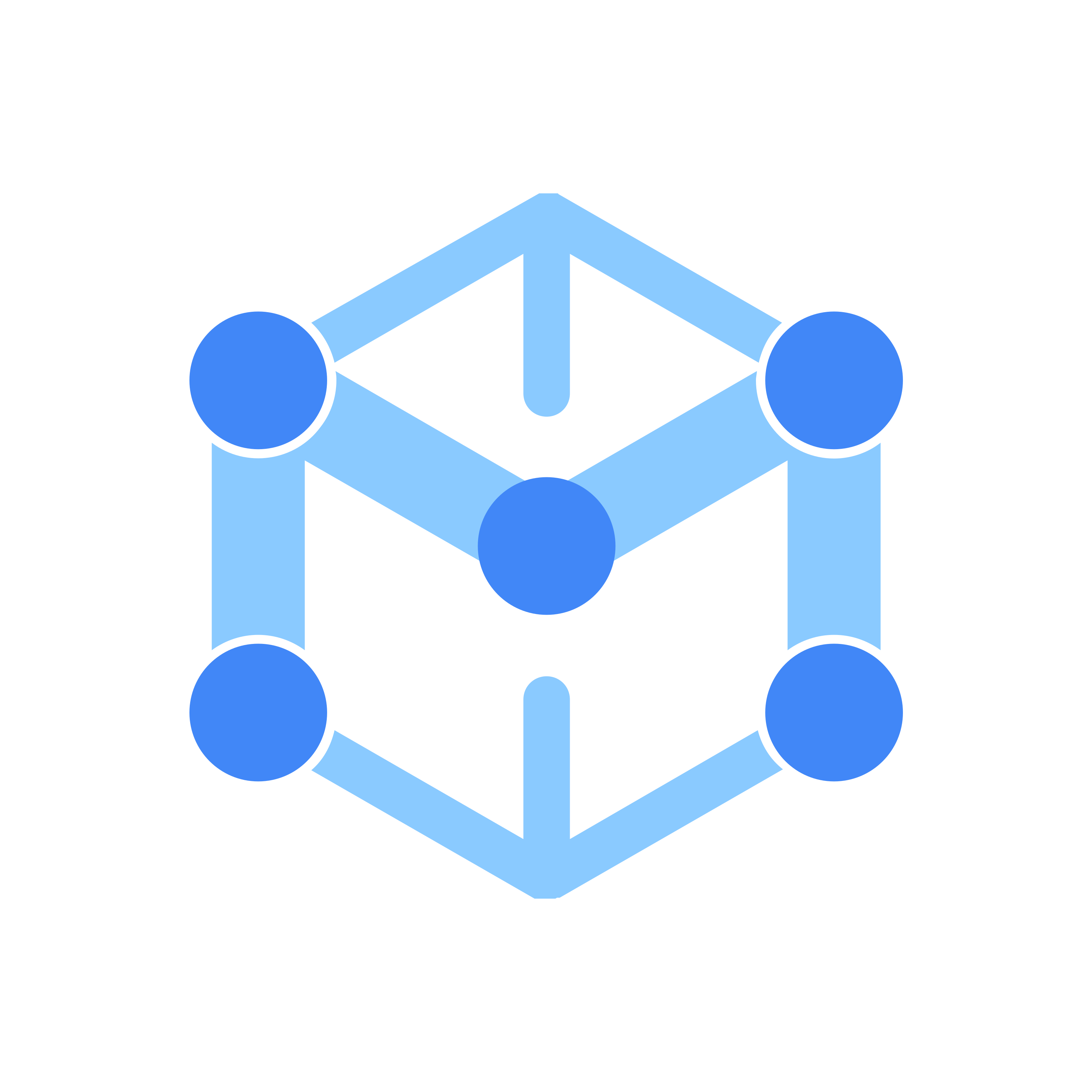 Measurable Data Token
MDT

Metronome
MET

Melon
MLN

MILC Platform
MLT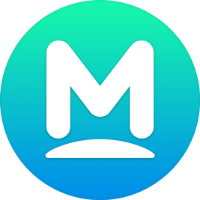 Moss Coin
MOC

Maple
MPL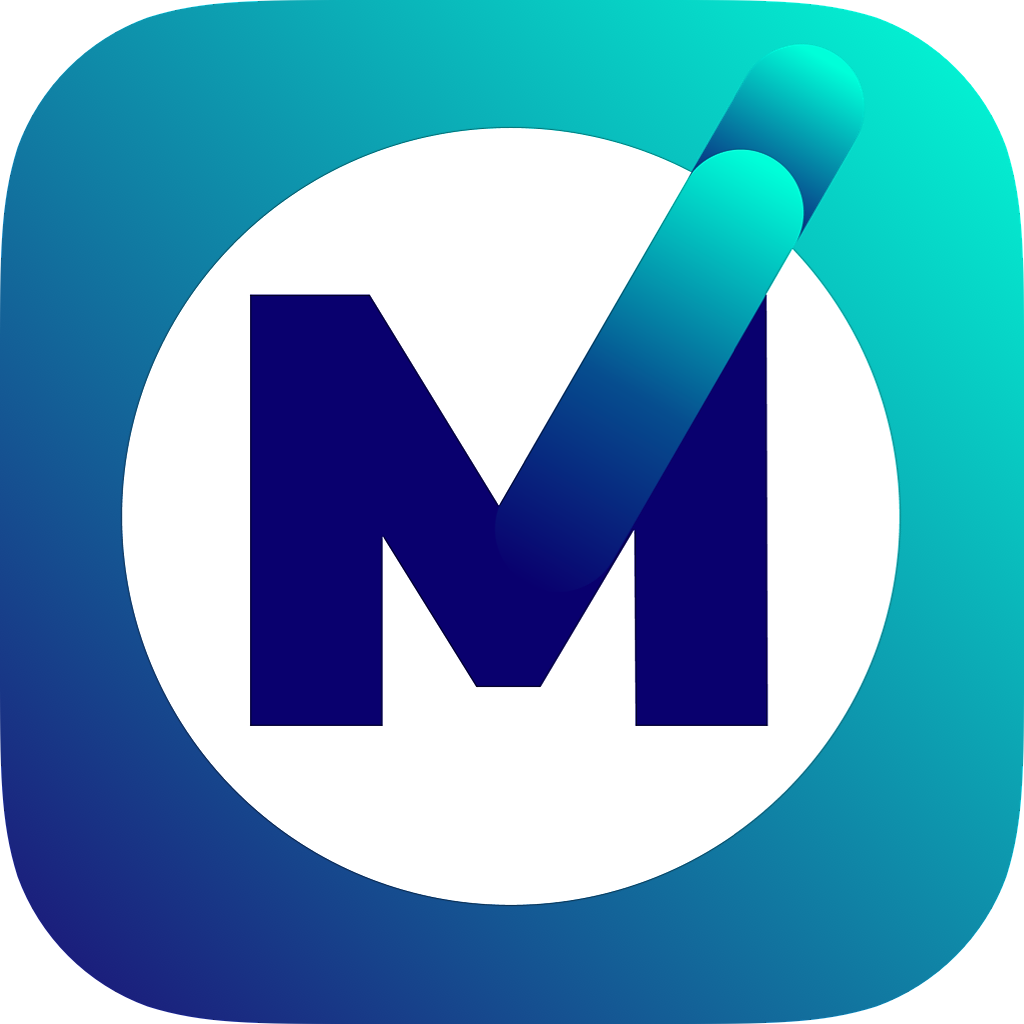 MXC
MXC

NEST Protocol
NEST

Syntropy
NOIA

NPT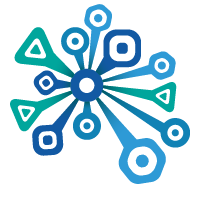 NTX

NvirWorld
NVIR

NXRA

Openanx
OAX

Origin Protocol
OGN

MANTRA DAO
OM

ONBUFF
ONIT

OPTI

Opulous
OPUL

Orbit Chain
ORC

Orion Protocol
ORN

Origin Dollar
OUSD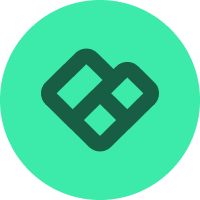 Perpetual Protocol
PERP

Phoenix Global (new)
PHB

Pitbull
PIT

Firebird
PKF

Pluton
PLU
Kleros
PNK

Polkastarter
POLS

FC Porto Fan Token
PORTO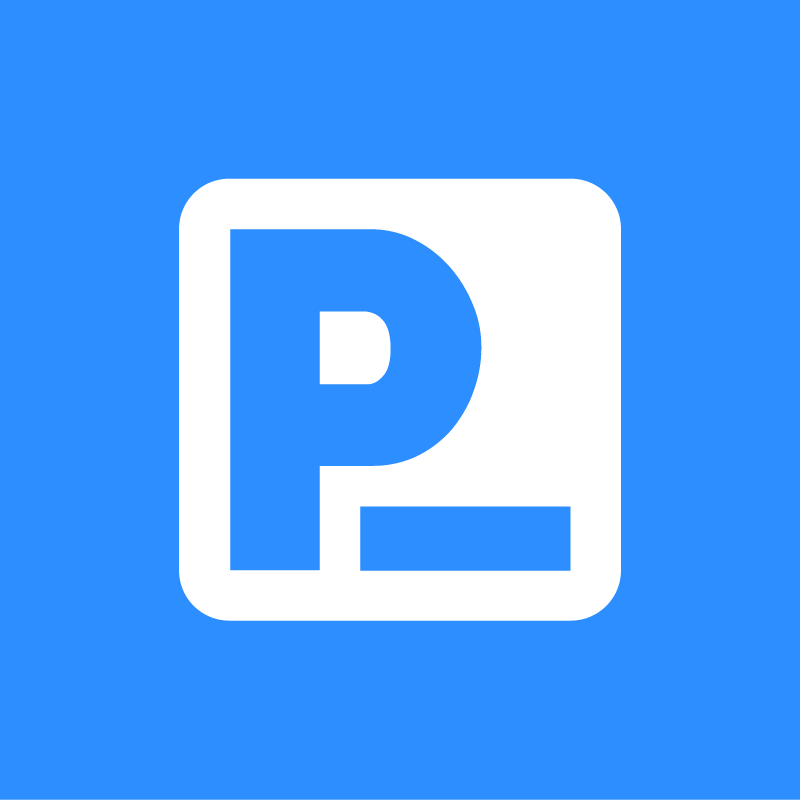 Presearch
PRE

Propy
PRO

PARSIQ
PRQ

ParaSwap
PSP

Shiba Predator
QOM

Qredo
QRDO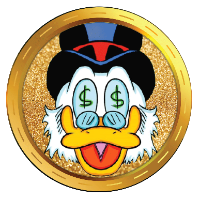 RichQUACK.com
QUACK

QuickSwap
QUICK

RadioCaca
RACA

RAMP
RAMP

SuperRare
RARE

Rarible
RARI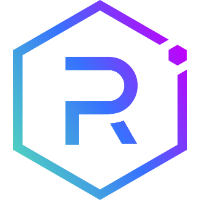 Raydium
RAY

Revain
REV

Refereum
RFR

Rakon
RKN

Rally
RLY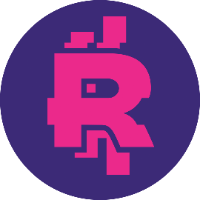 RMRK
RMRK

Rook
ROOK

Router Protocol
ROUTE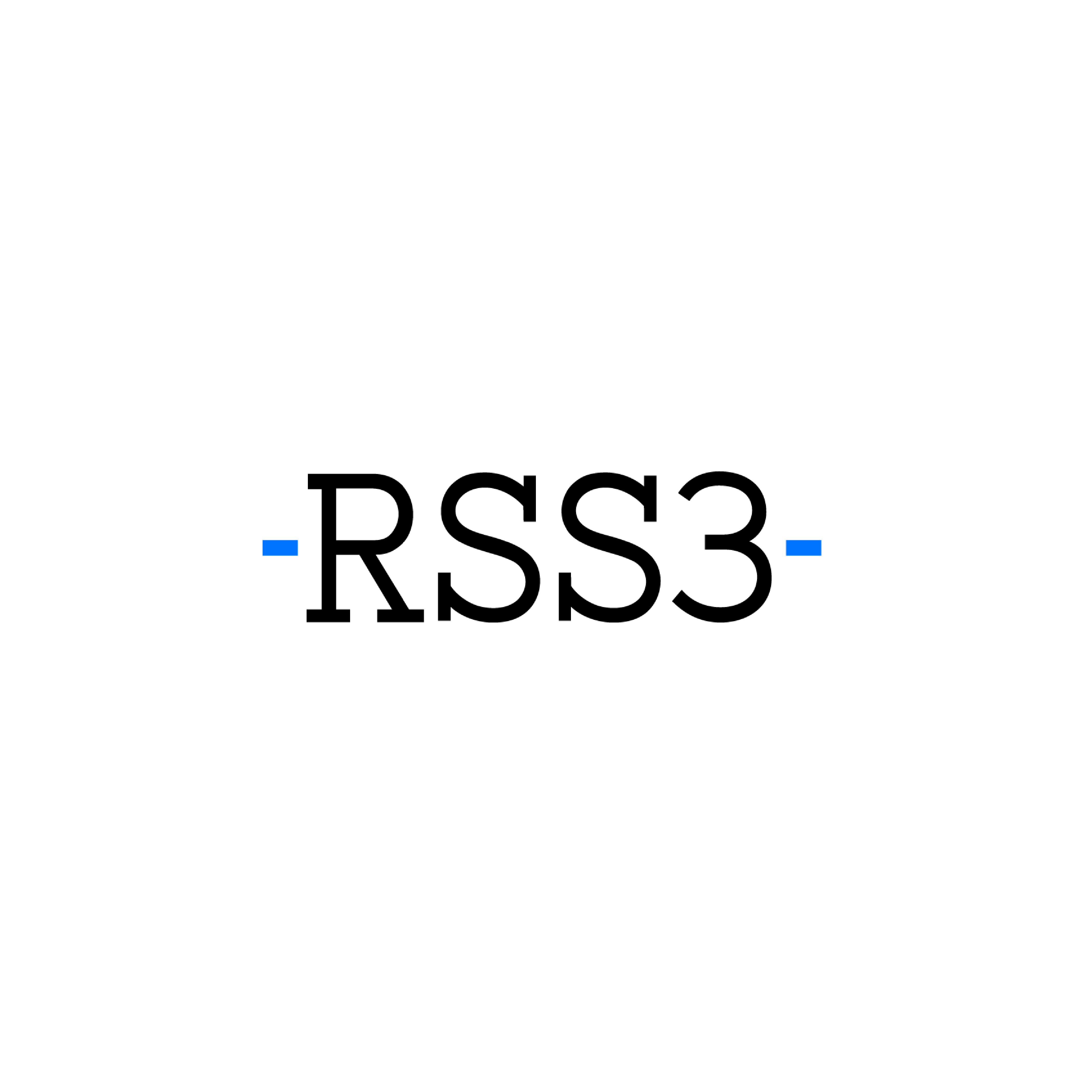 RSS3
RSS3

Reserve
RSV

Saitama
SAITAMA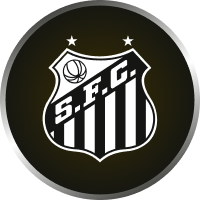 Santos FC Fan Token
SANTOS
SingularityDAO
SDAO

SDEX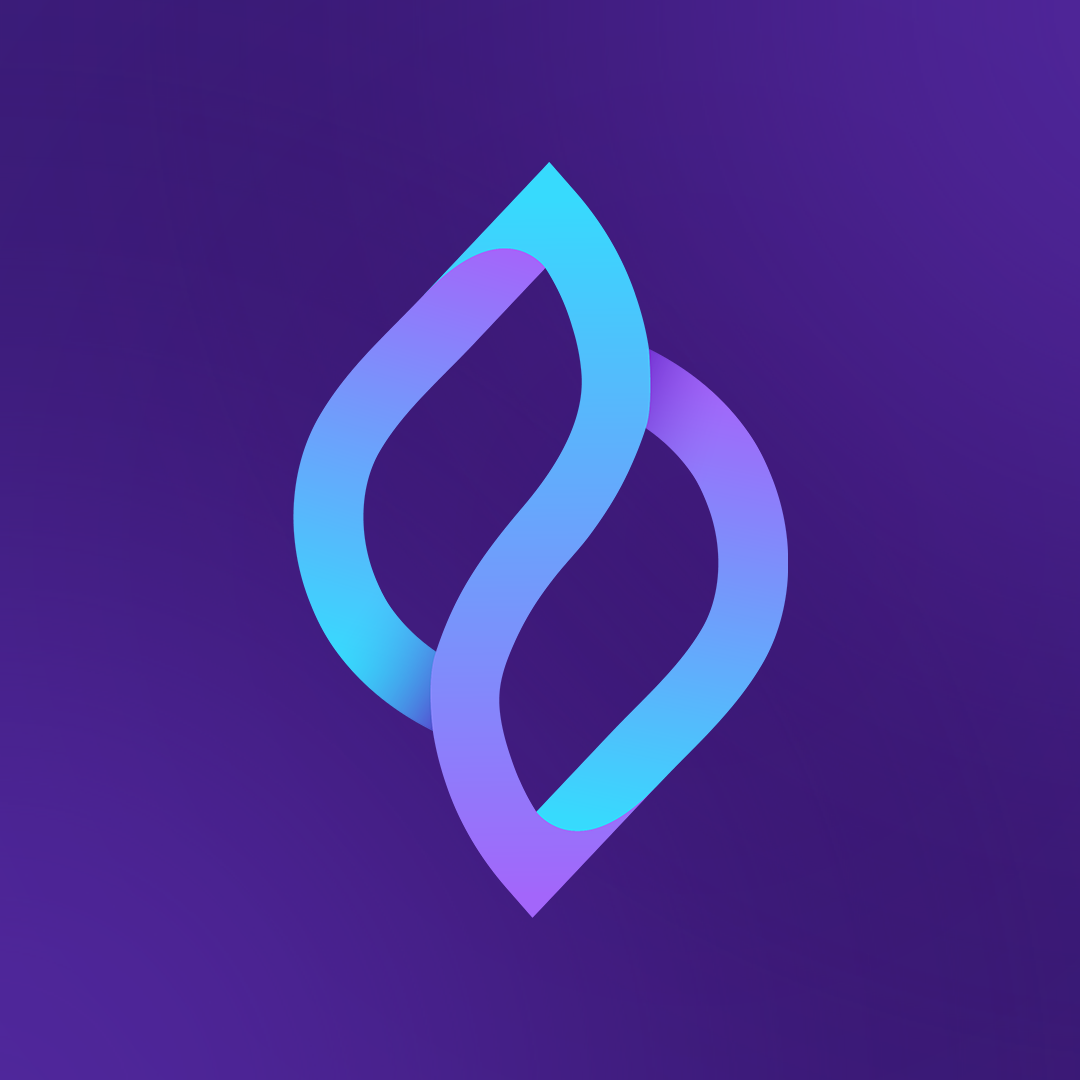 Seedify.fund
SFUND

SONM
SNM

RAI Finance
SOFI

Phantasma
SOUL

Splintershards
SPS

SQUIDGROW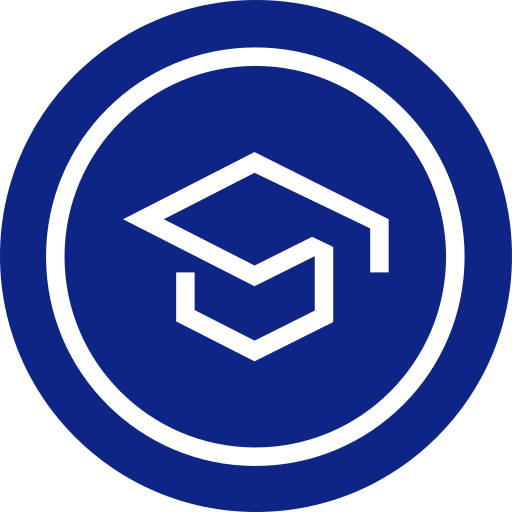 Student Coin
STC

StormX
STMX

Strike
STRK

StreamCoin
STRM

StrikeX
STRX

Sun (New)
SUN

sUSD
SUSD

TrustSwap
SWAP

Sweat Economy
SWEAT

TABOO TOKEN
TABOO

TAMA

Time
TIME

Toko Token
TKO

TokenPocket
TPT

Tellor
TRB

TROY
TROY

TrueFi
TRU

TSUKA

Virtua
TVK

Unibright
UBT

UFO Gaming
UFO

Ultiledger
ULT

Unifi Protocol DAO
UNFI

Sentinel Protocol
UPP
Uquid Coin
UQC

USDK
USDK

Utrust
UTK

VIMworld
VEED

Veritaseum
VERI

Ethos
VGX

V-ID
VIDT

VITE
VITE

Volt Inu V2
VOLT

Verasity
VRA

Vectorspace AI
VXV

WAIT

Wing Finance
WING

Wrapped NCG (Nine Chronicles Gold)
WNCG

NFT Worlds
WRLD

WazirX
WRX

Chain
XCN

Verge
XVG
DFI.Money
YFII

Yield Guild Games
YGG

Yield App
YLD

YooShi
YOOSHI

ZBC

ZEON
ZEON

Arcblock
ABT

ACX

Adappter Token
ADP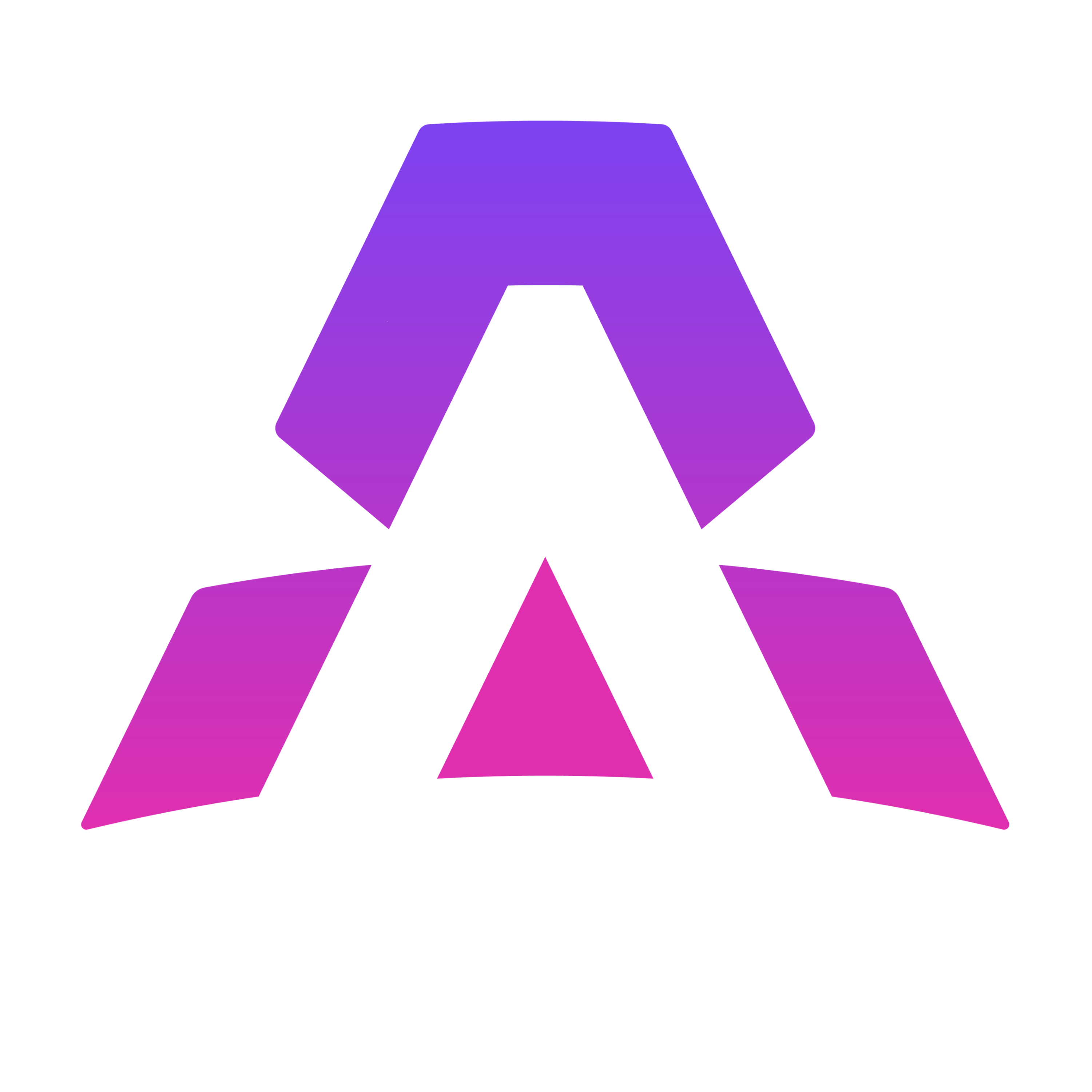 Agoras: Currency of Tau
AGRS

AKITA

apM Coin
APM

Arianee
ARIA20

Assemble Protocol
ASM

ASTA
ASTA

ATOR

Aurory
AURY

Aventus
AVT

BabySwap
BABY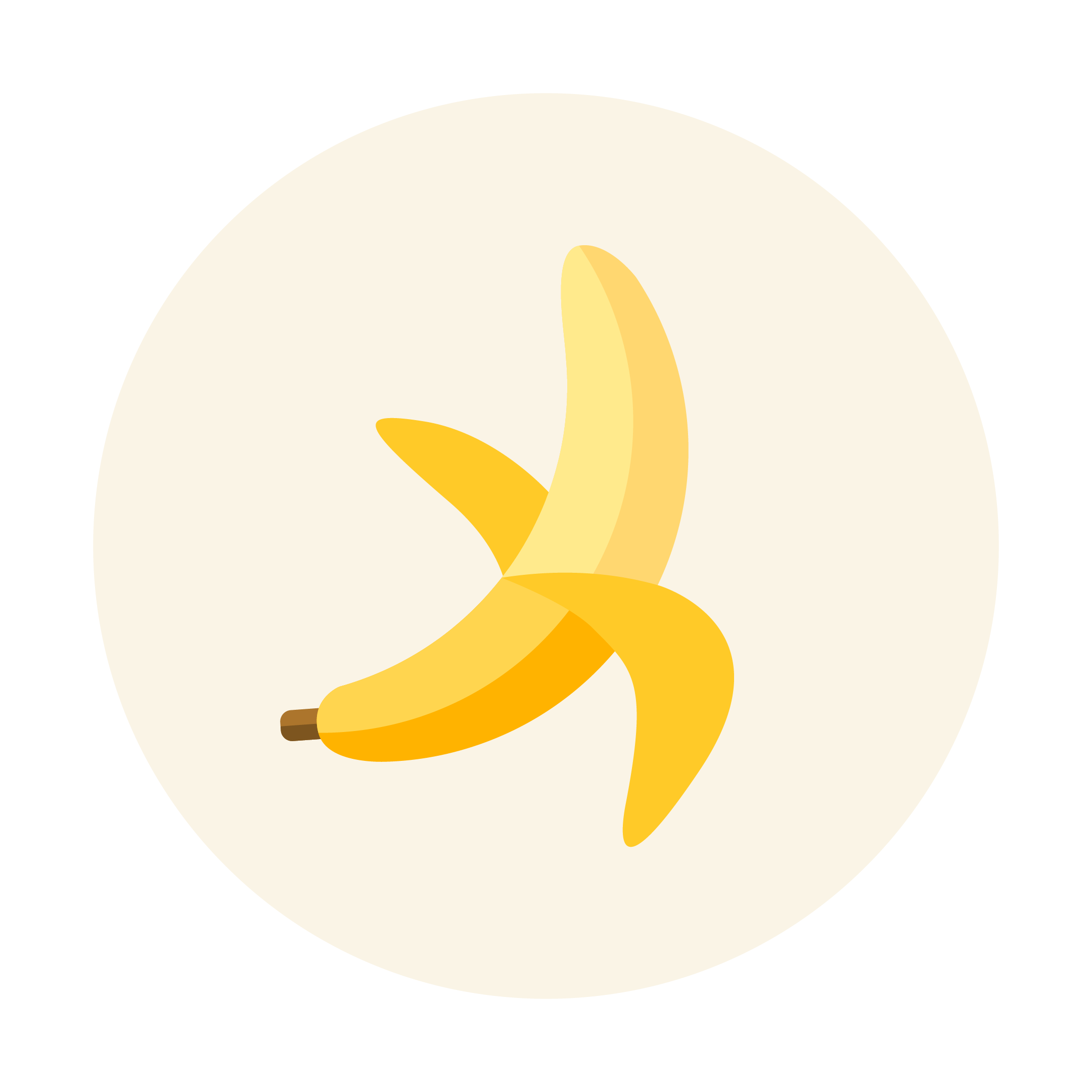 ApeSwap
BANANA

Big Data Protocol
BDP

BEPRO Network
BEPRO

BitForex Token
BF

BioPassport Token
BIOT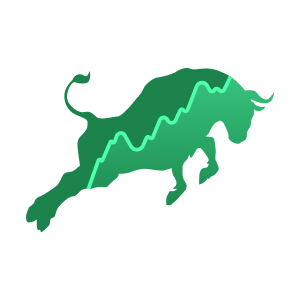 BullPerks
BLP

Bloom
BLT

BOSAGORA
BOA

Forj(Bondly)
BONDLY

SpookySwap
BOO

Botto
BOTTO

Bridge Oracle
BRG

BSCPAD
BSCPAD

BTSE
BTSE

BUX Token
BUX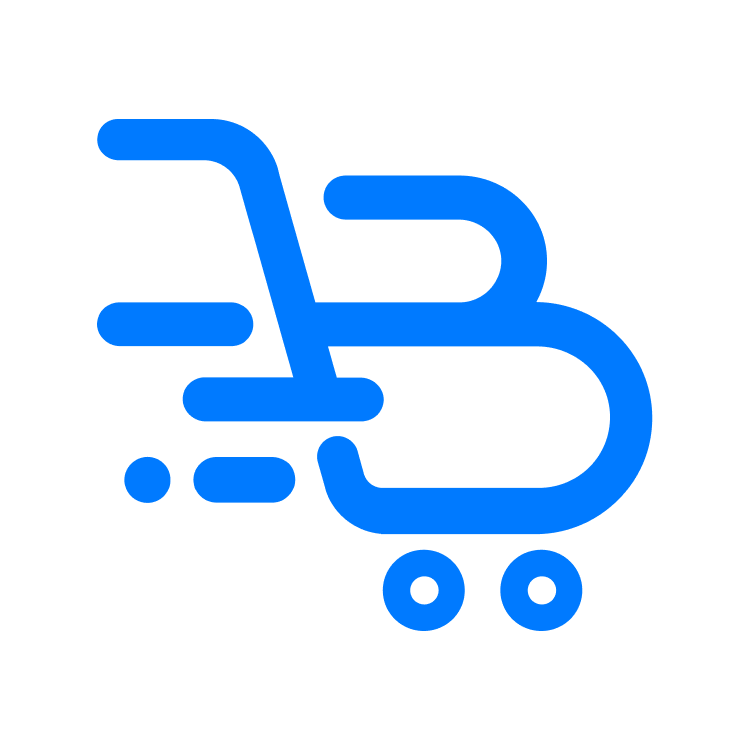 Buying.com
BUY

Ternoa
CAPS

Cashaa
CAS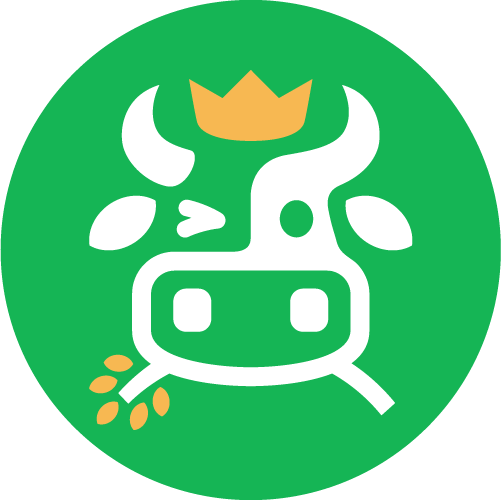 CropBytes
CBX

Cellframe
CELL

Cere Network
CERE

CGPT

Choise.com
CHO

Civilization
CIV

Clearpool
CPOOL

Crypterium
CRPT

Cratos
CRTS

Crust Network
CRU

Cryptex Finance
CTX

Somnium Space Cubes
CUBE

CUDOS
CUDOS

PowerPool
CVP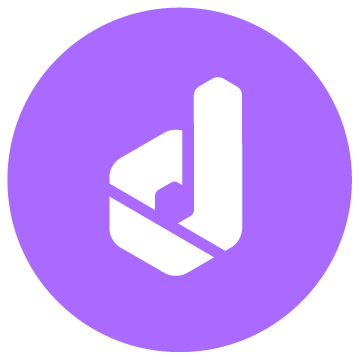 Dacxi
DACXI

DAD
DAD

DAFI Protocol
DAFI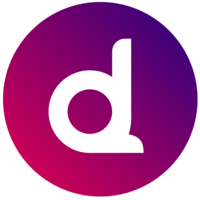 DCB

DerivaDAO
DDX

DeRace
DERC

DeFine
DFA

Dfyn Network
DFYN

DigixDAO
DGD

DHB

dHedge DAO
DHT

Diamond Launch
DLC

DMTR

DONS

Dora Factory
DORA

Dovu
DOV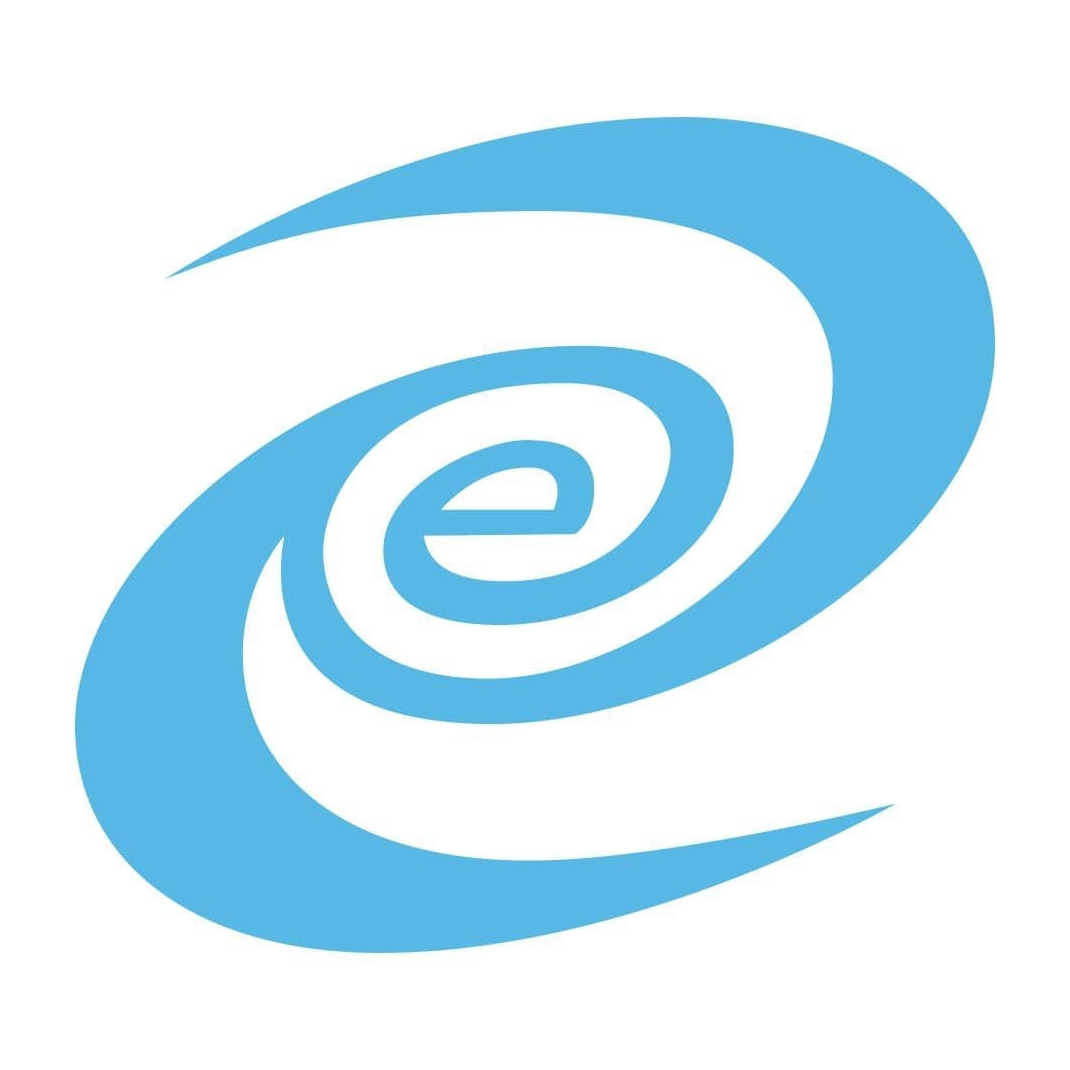 Deeper Network
DPR

DSLA Protocol
DSLA

Dvision Network
DVI

DeFi Yield Protocol
DYP

Nestree
EGG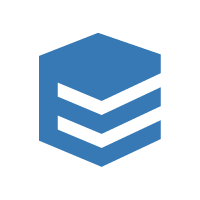 ELYSIA
EL

Emirex Token
EMRX

QuadrantProtocol
EQUAD

ERC20
ERC20

Era Swap
ES

RealFevr
FEVR

FITFI

FLASH

Shapeshift FOX Token
FOX

FUND

GET Protocol
GET

GFAL

Goldfinch
GFI

Glitch
GLCH

GNY
GNY

GOAL

GoCrypto Token
GOC

Govi
GOVI

RigoBlock
GRG

Gameswap
GSWAP

Gulf Coin
GULF

Hamster
HAM
HAPI Protocol
HAPI

Hegic
HEGIC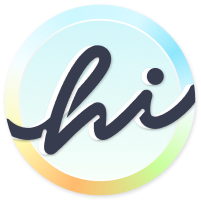 HI
HI

Hoge Finance
HOGE

HSF

HUSD
HUSD

Rupiah Token
IDRT

Inflation Hedging Coin
IHC

Invictus Hyperion Fund
IHF

IMGNAI

IMPT

K21
K21
KALM
KALM

BitKan
KAN

Kambria
KAT

KATA

King DAG
KDAG

Kryll
KRL

Latoken
LA

LM

Blocklancer
LNC

LOVELY

Lossless
LSS

Mancium
MANC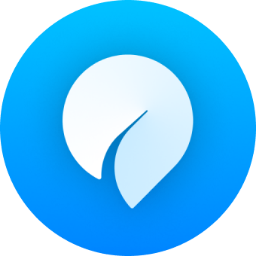 MASQ
MASQ

MATH
MATH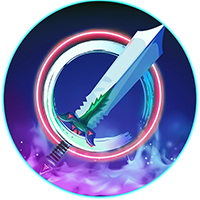 MagicCraft
MCRT

Morpheus Labs
MITX

MixMarvel
MIX

MSOL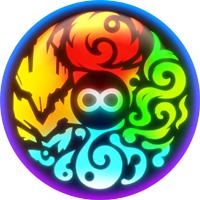 GensoKishi Metaverse
MV

MileVerse
MVC

MYRIA

Mysterium
MYST

PolySwarm
NCT

NFTX
NFTX

NOW Token
NOW

NTVRK

Numbers Protocol
NUM
Newscrypto
NWC

Origin Dollar Governance
OGV

OpenOcean
OOE

Ooki Protocol
OOKI

ORB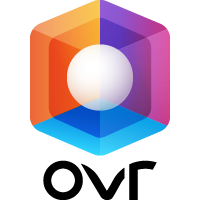 OVR
OVR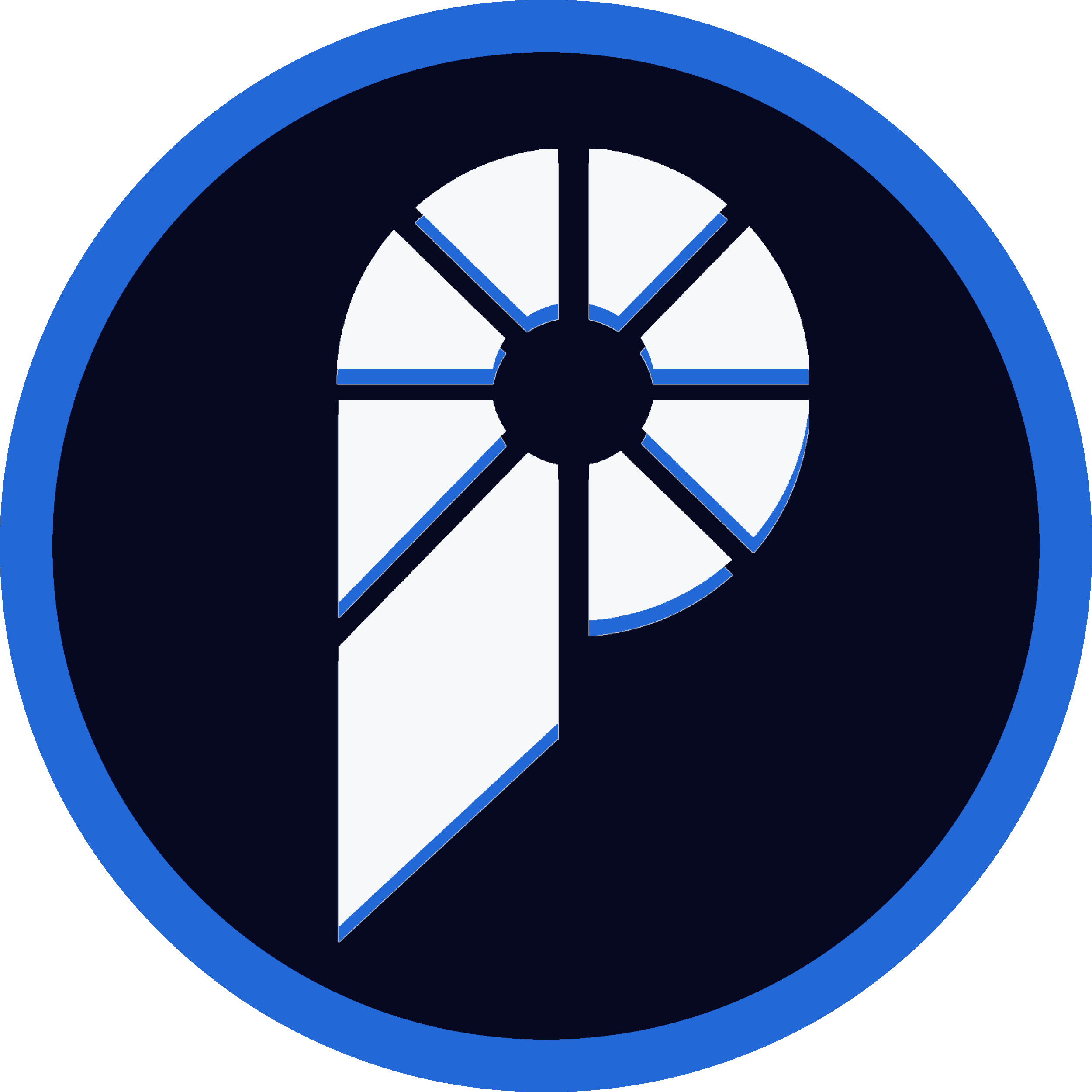 Pallapay
PALLA

PAW

Polkadex
PDEX

Meta Apes
PEEL

PERL.eco
PERL

PIB

Pillar
PLR

pNetwork
PNT

POOLX

Prosper
PROS

Petals
PTS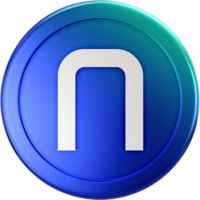 Pintu Token
PTU

Push Protocol
PUSH

Qash
QASH

Quantstamp
QSP

Quiztok
QTCON

Receive Access Ecosystem
RAE

Rai Reflex Index
RAI

Rainicorn
RAINI

renBTC
RENBTC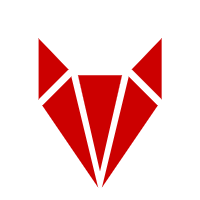 RFOX
RFOX

Rari Governance Token
RGT

Darwinia Network
RING

EverRise
RISE
RocketX exchange
RVF

Saito
SAITO
SCLP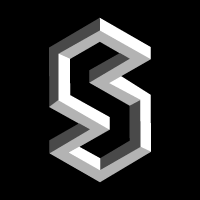 Stader
SD

SENSO
SENSO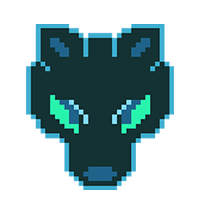 Shiryo
SHIRYO
SHPING
SHPING

ShareToken
SHR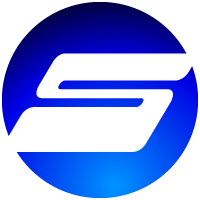 SIDUS
SIDUS

SIS

SpaceN
SN

Unisocks
SOCKS
SOLVE
SOLVE

OpenDAO
SOS

Sovryn
SOV

Sperax
SPA
Spacechain
SPC

Starlink
STARL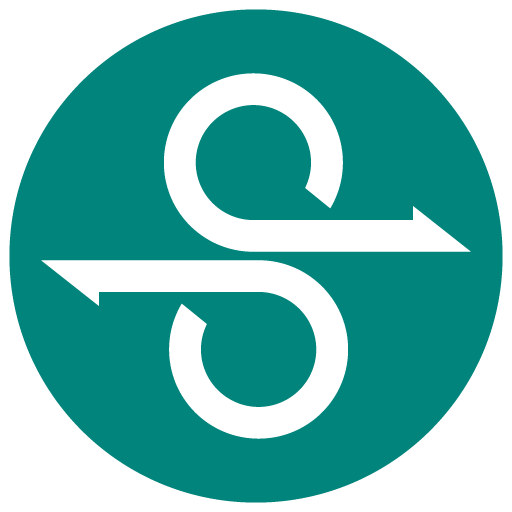 Stratos
STOS

Suku
SUKU

Swace
SWACE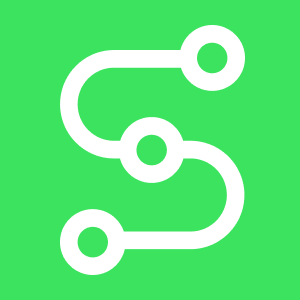 Swash
SWASH

SwftCoin
SWFTC

Carbon Protocol
SWTH

TAROT

TEM

Thetan Arena
THG

Throne
THN

TE-FOOD
TONE

Tornado Cash
TORN

Town Star
TOWN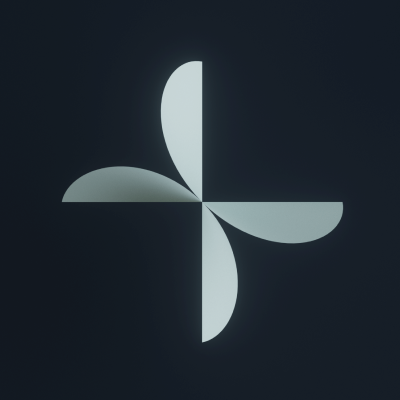 TRVL
TRVL

The Transfer Token
TTT

UniLend
UFT

UniCrypt
UNCX
UNS

Unicly CryptoPunks Collection
UPUNK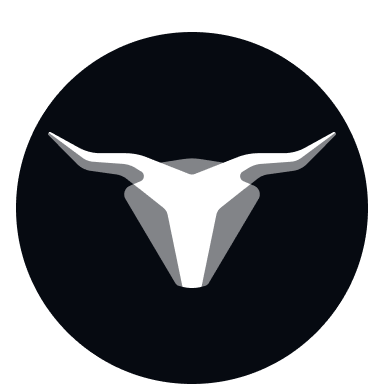 Aurox
URUS

Valobit
VBIT

BLOCKv
VEE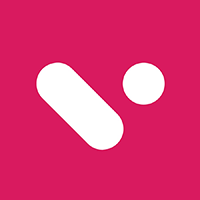 Velo
VELO

VERSE

Viberate
VIB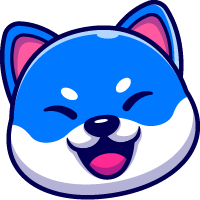 Vita Inu
VINU

Victoria VR
VR

Venus Reward Token
VRT

WHALE
WHALE

Project WITH
WIKEN

Wombat Exchange
WOM
Efforce
WOZX

Waltonchain
WTC

WeWay
WWY

XDEFI Wallet
XDEFI
Exeedme
XED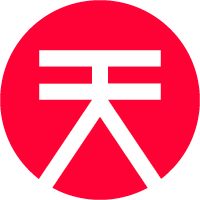 SORA
XOR

Tap
XTP

0Chain
ZCN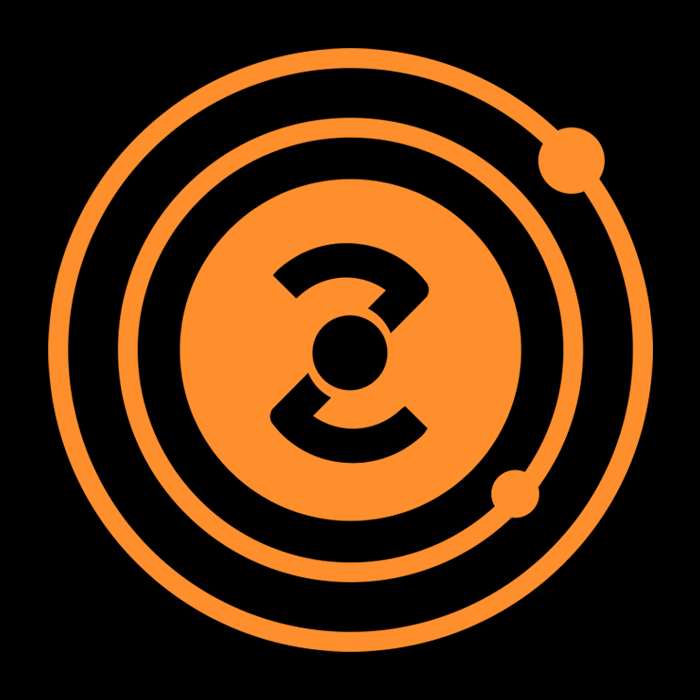 ZKSpace
ZKS

1World
1WO

Abyss
ABYSS

AD
ALLY
ALY
APRIL

Adora Token
ARA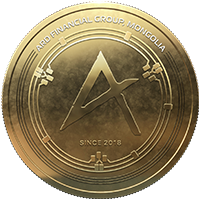 ArdCoin
ARDX

Ariva
ARV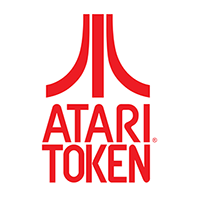 Atari Token
ATRI

Auto
AUTO

Atomic Wallet Token
AWC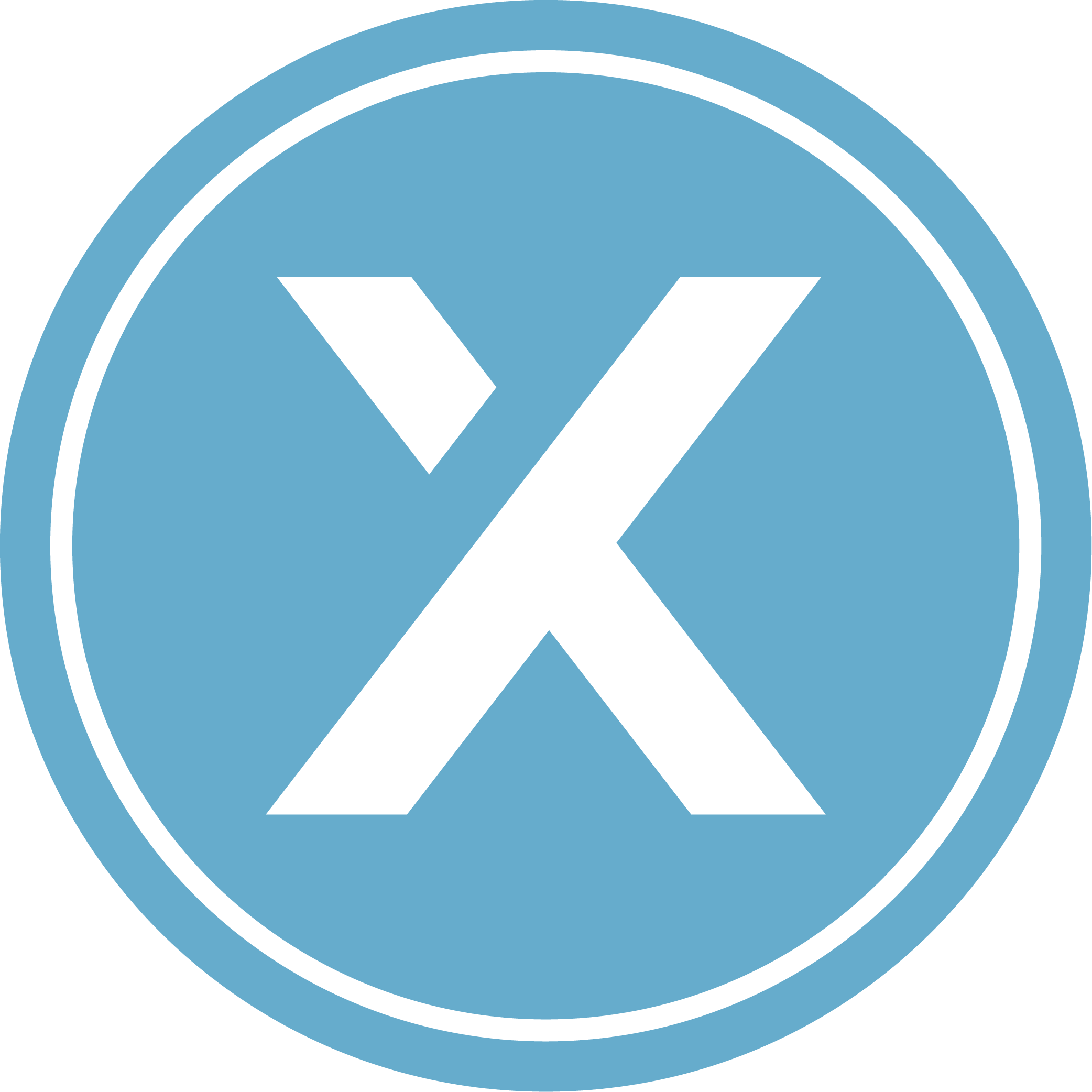 AX

AXIS Token
AXIS

BaaSid
BAAS

EvidenZ
BCDT

Bend DAO
BEND
BFT

BlockWallet
BLANK

Blocery
BLY

Chimpion
BNANA

BOLT
BOLT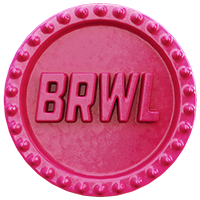 Blockchain Brawlers
BRWL

BSCStation
BSCS

Bitcoin Standard Hashrate Token
BTCST

Bitrue Coin
BTR

Cardstack
CARD

Blox
CDT

ChainGuardians
CGG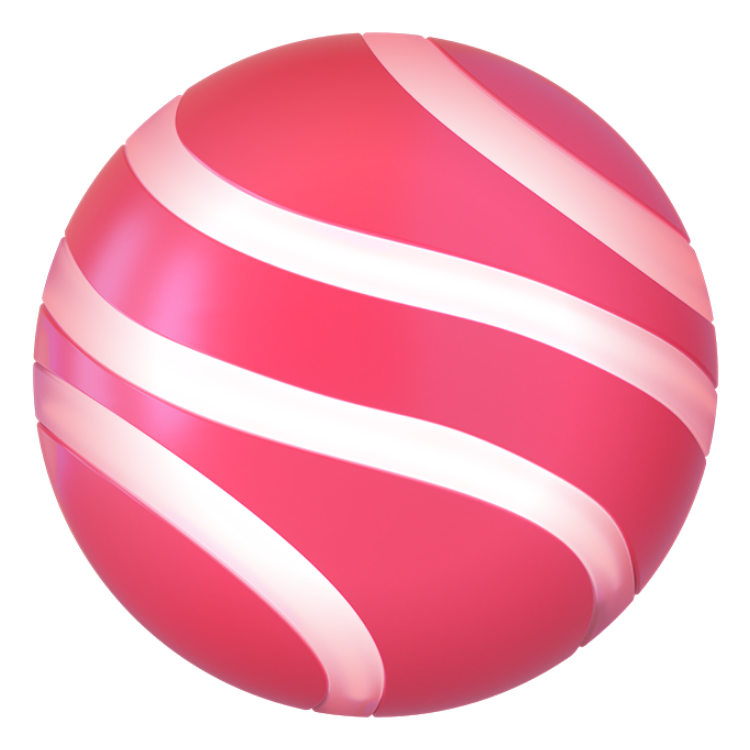 Cirus Foundation
CIRUS

Cindicator
CND

Furucombo
COMBO

Covesting
COV

CONTRACOIN
CTCN

ClinTex CTi
CTI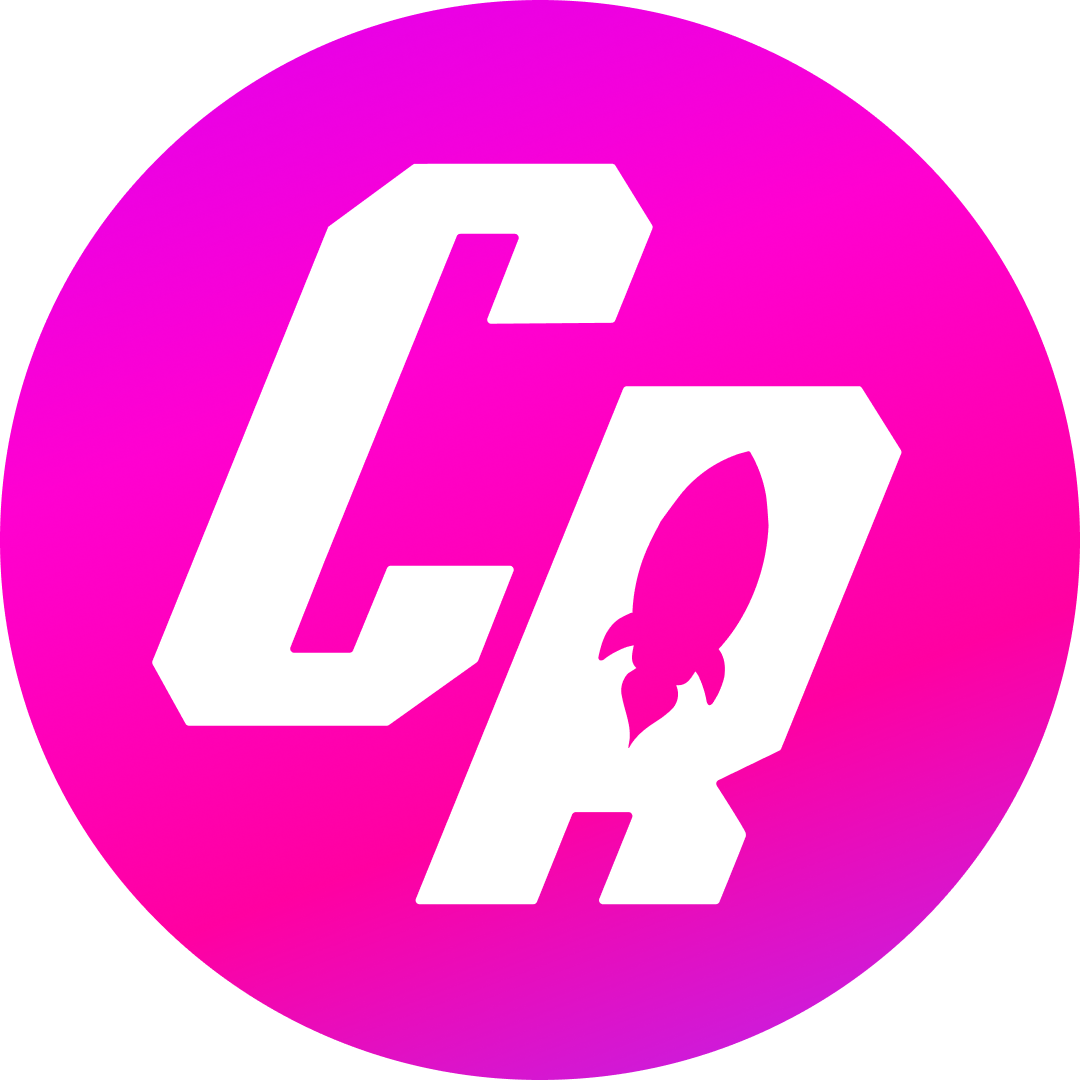 CumRocket
CUMMIES

DAEX
DAX

DuckDaoDime
DDIM

Deri Protocol
DERI

Digix Gold Token
DGX

Etherisc DIP Token
DIP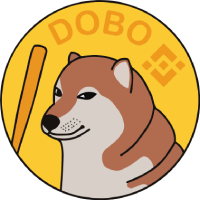 DogeBonk
DOBO

Dragonchain
DRGN

DxChain Token
DX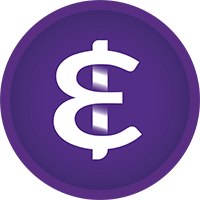 EPIK Prime
EPIK

Electric Vehicle Zone
EVZ

EXRNchain
EXRN

Fenerbahce Token
FB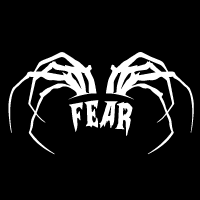 Fear
FEAR
FortKnoxster
FKX

Reflexer Ungovernance Token
FLX

FOAM
FOAM

Ferrum Network
FRM

1irstcoin
FST

GameCredits
GAME

Geeq
GEEQ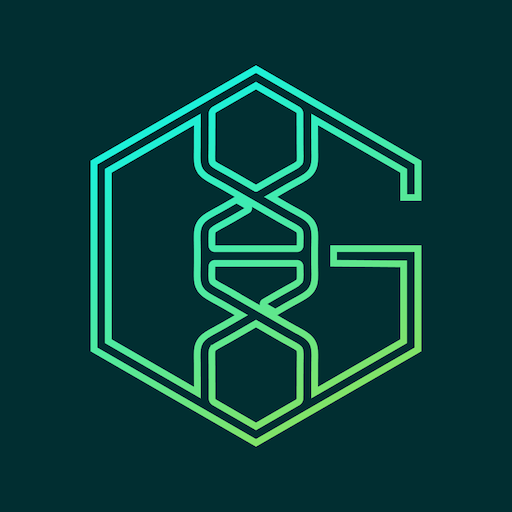 Genopets
GENE

GamerCoin
GHX

GMCoin
GMCOIN

GAMEE
GMEE

AnimalGo
GOM2

GPEX
GPX

HyperDAO
HDAO

Hord
HORD

HYPE

Horizon Protocol
HZN
Idle
IDLE

Moneytoken
IMT

InsurAce
INSUR

Inverse Finance
INV

Infinity PAD
IPAD

Isiklar Coin
ISIKC

Ispolink
ISP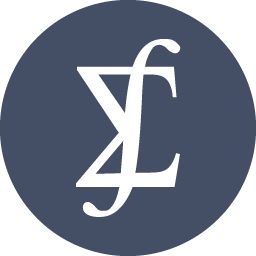 Integral
ITGR

Juggernaut
JGN

Jobchain
JOB

KamPay
KAMPAY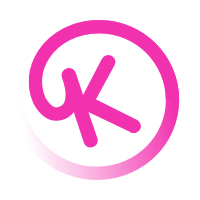 Kryptomon
KMON

KOK
KOK

Konomi Network
KONO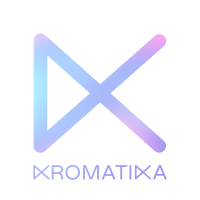 Kromatika
KROM

Kylin
KYL

LABS Group
LABS

Lambda
LAMB

Landshare
LAND

LABEL Foundation
LBL

Levolution
LEVL

LGCY Network
LGCY

iMe Lab
LIME

Lithium
LITH

Lattice Token
LTX

MahaDAO
MAHA

MandoX V2
MANDOX

MAPS
MAPS

Mint Club
MINT

Mirror Protocol
MIR

Mithril
MITH

Modum
MOD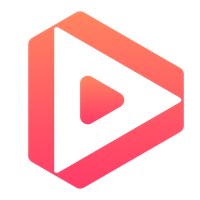 Dotmoovs
MOOV

mStable Governance Token: Meta (MTA)
MTA

Medical Token Currency
MTC

Monetha
MTH

Muse
MUSE

NanoByte Token
NBT

Nuco.cloud
NCDT

NFTb
NFTB

Neighbourhoods
NHT

Neutrino Token
NSBT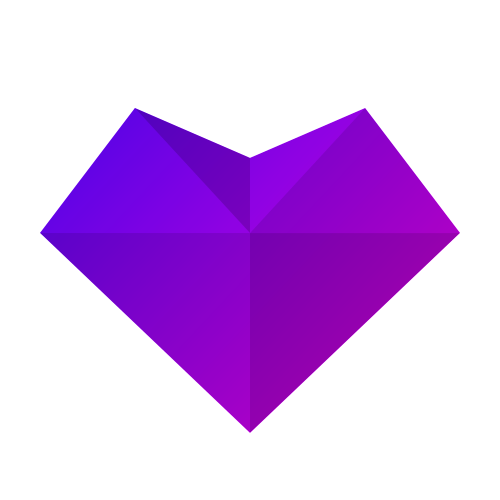 NSFW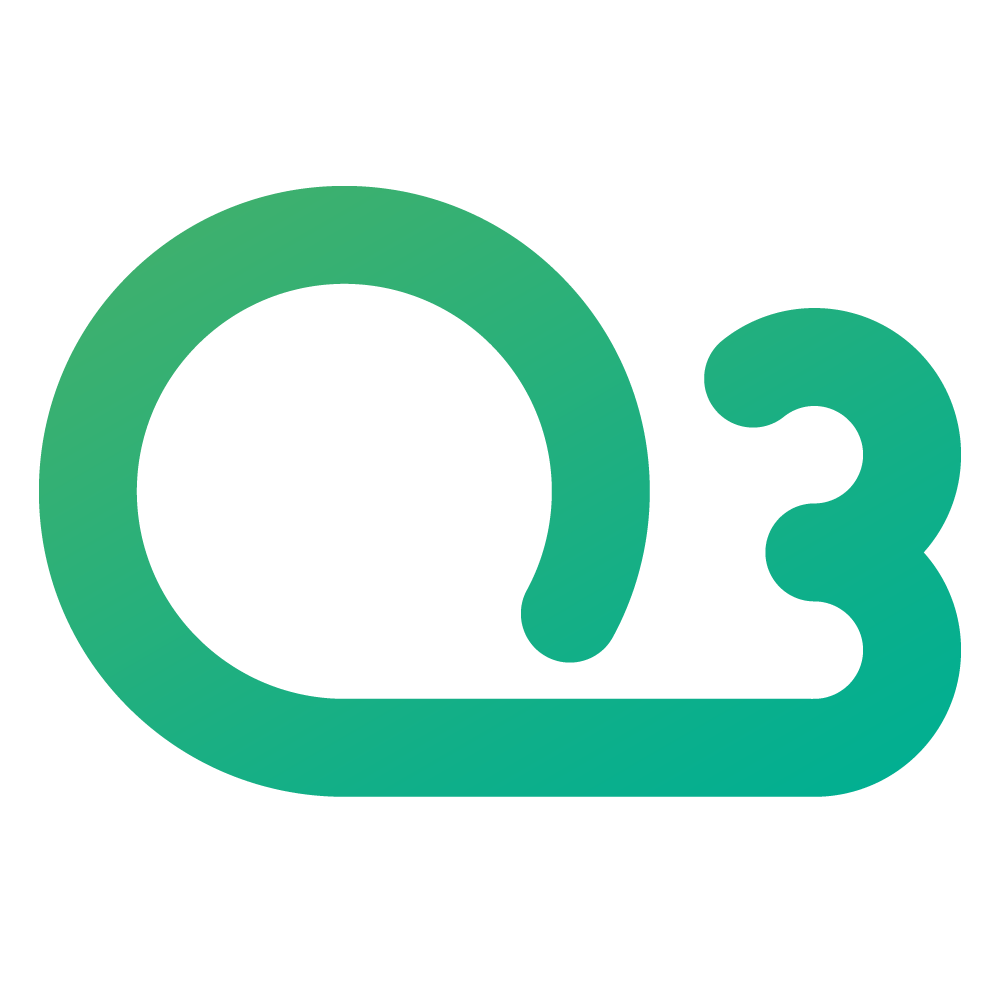 O3 Swap
O3

OpenLeverage
OLE

Olyverse
OLY

Onooks
OOKS

Oxbull.tech
OXB

MurAll
PAINT

TenXPay
PAY

PolkaBridge
PBR

PEAKDEFI
PEAK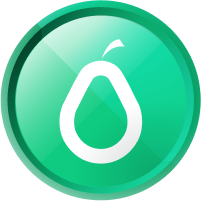 PearDAO
PEX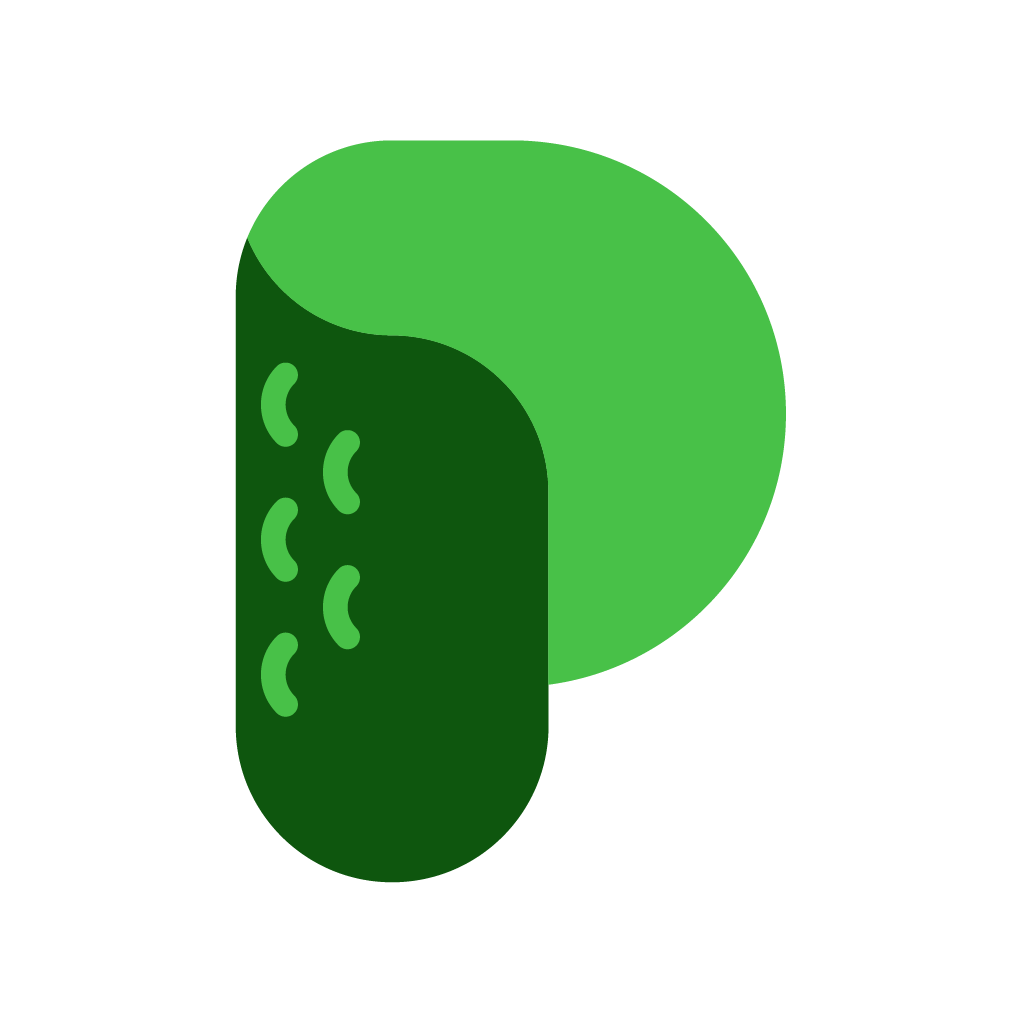 Pickle Finance
PICKLE
Sonar
PING

POLA

Polkamarkets
POLK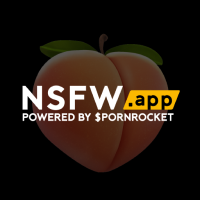 PornRocket
PORNROCKET

Position Exchange
POSI

Populous
PPT

ProBit Token
PROB

pSTAKE Finance
PSTAKE
PointPay
PXP

Raven Protocol
RAVEN

Razor Network
RAZOR

REVV
REVV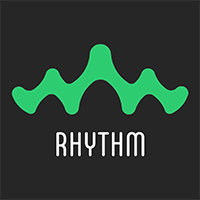 Rhythm
RHYTHM

RLTM

ROOBEE
ROOBEE

Rotharium
RTH

SafeMoon
SAFEMOON

Salt
SALT

Santimentnetworktoken
SAN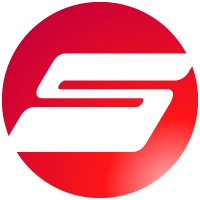 SENATE
SENATE

saffron.finance
SFI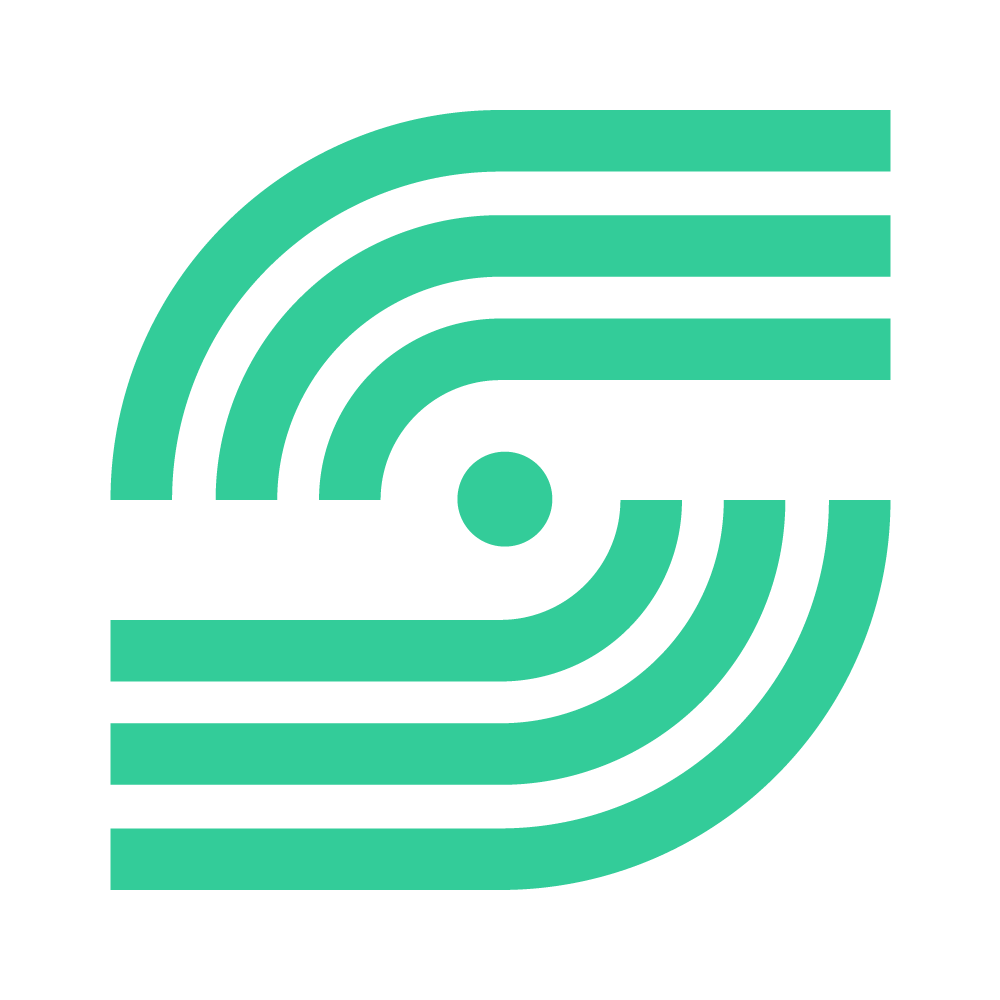 SHILL Token
SHILL

SHOP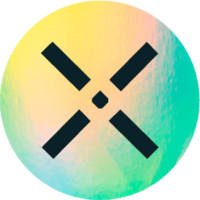 SHOPX
SHOPX

Niftyx Protocol
SHROOM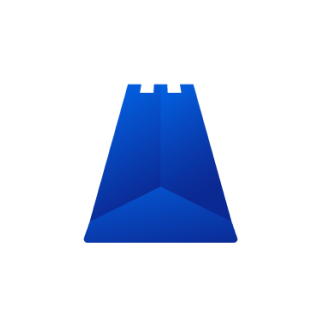 Stronghold Token
SHX

Sinverse
SIN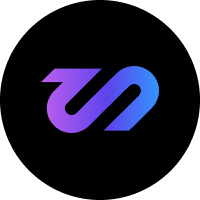 Skey Network
SKEY

SLG

Smt
SMT

Suncontract
SNC

Sentivate
SNTVT

SparkPoint
SRK

StackOs
STACK

STAKE
STAKE

Stakeborg DAO
STANDARD

STAT

Stobox Token
STBU

STFX

Strips Finance
STRP

Swingby
SWINGBY

Sylo
SYLO

Tokenomy
TEN

THE

TiFi Token
TIFI

TitanSwap
TITAN

Tokenkard
TKN
TOKPIE
TKP

TOMS

TOP
TOP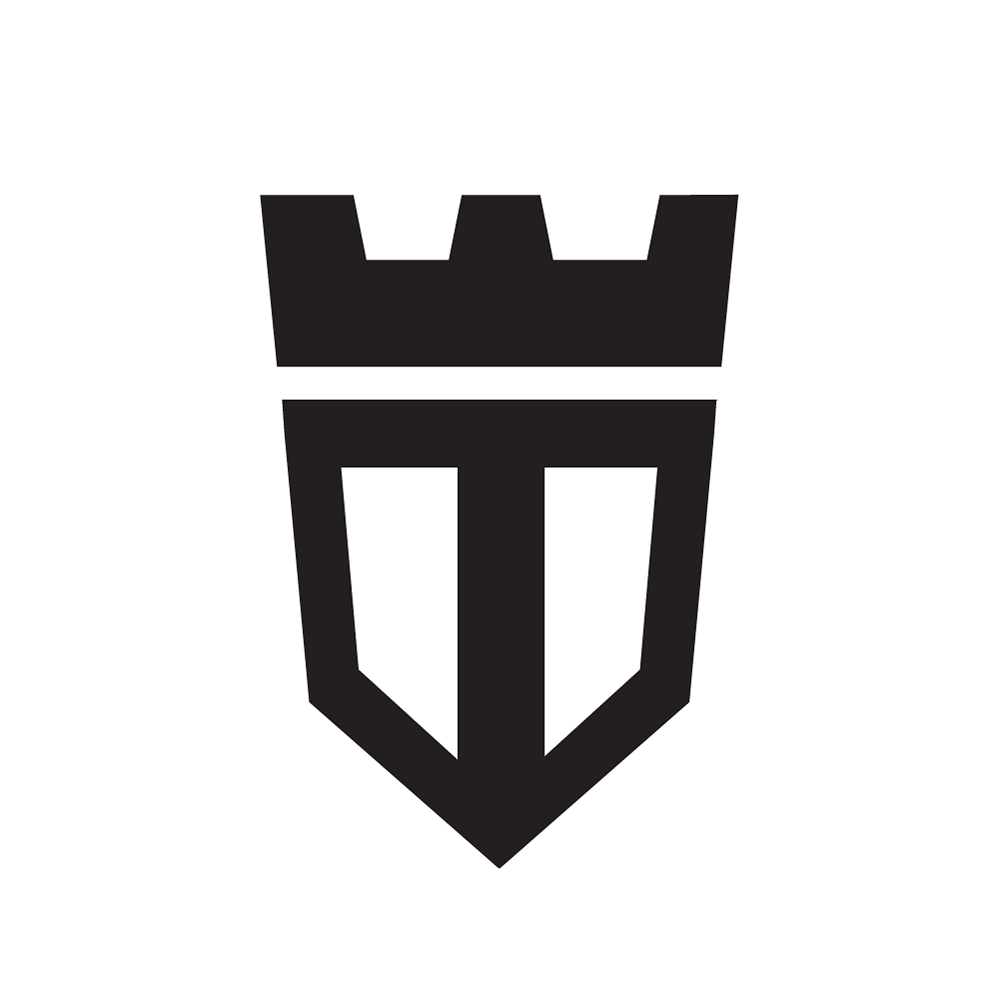 TOWER
TOWER

Polytrade
TRADE

Terran Coin
TRR

TrustVerse
TRV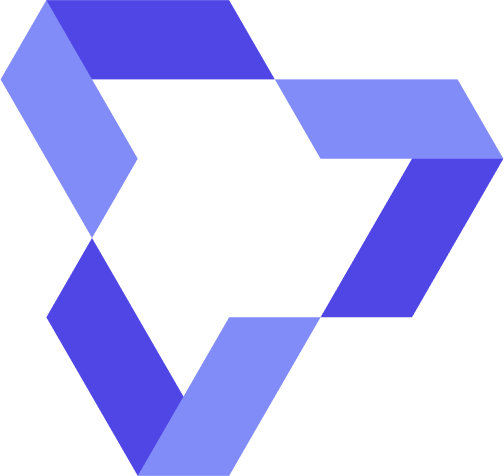 Project TXA
TXA
UBXS Token
UBXS

UniMex Network
UMX

Valor Token
VALOR

VeriDocGlobal
VDG

vEmpire DDAO
VEMP

VestChain
VEST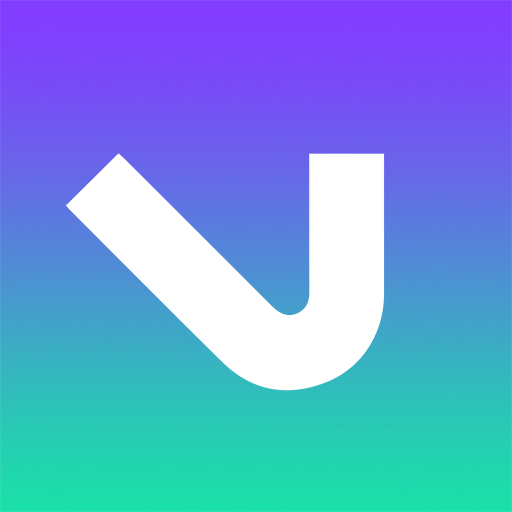 Vivid Labs
VID

Vidya
VIDYA

Vesper
VSP

WALV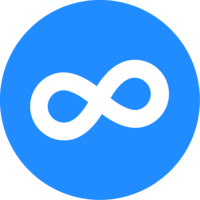 Woonkly Power
WOOP

CryptoFranc
XCHF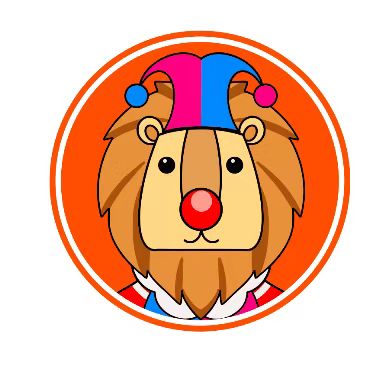 XCarnival
XCV

Xend Finance
XEND
XMON
XMON

Robonomics.network
XRT
Torum
XTM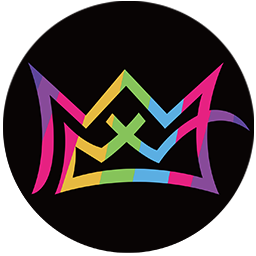 X World Games
XWG

YAM V3
YAM

yAxis
YAXIS

ZIMBOCASH
ZASH

Zigcoin
ZIG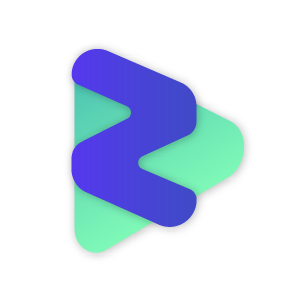 ZIK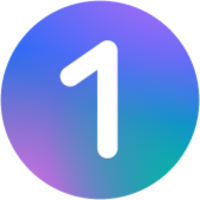 OneArt
1ART

8PAY
8PAY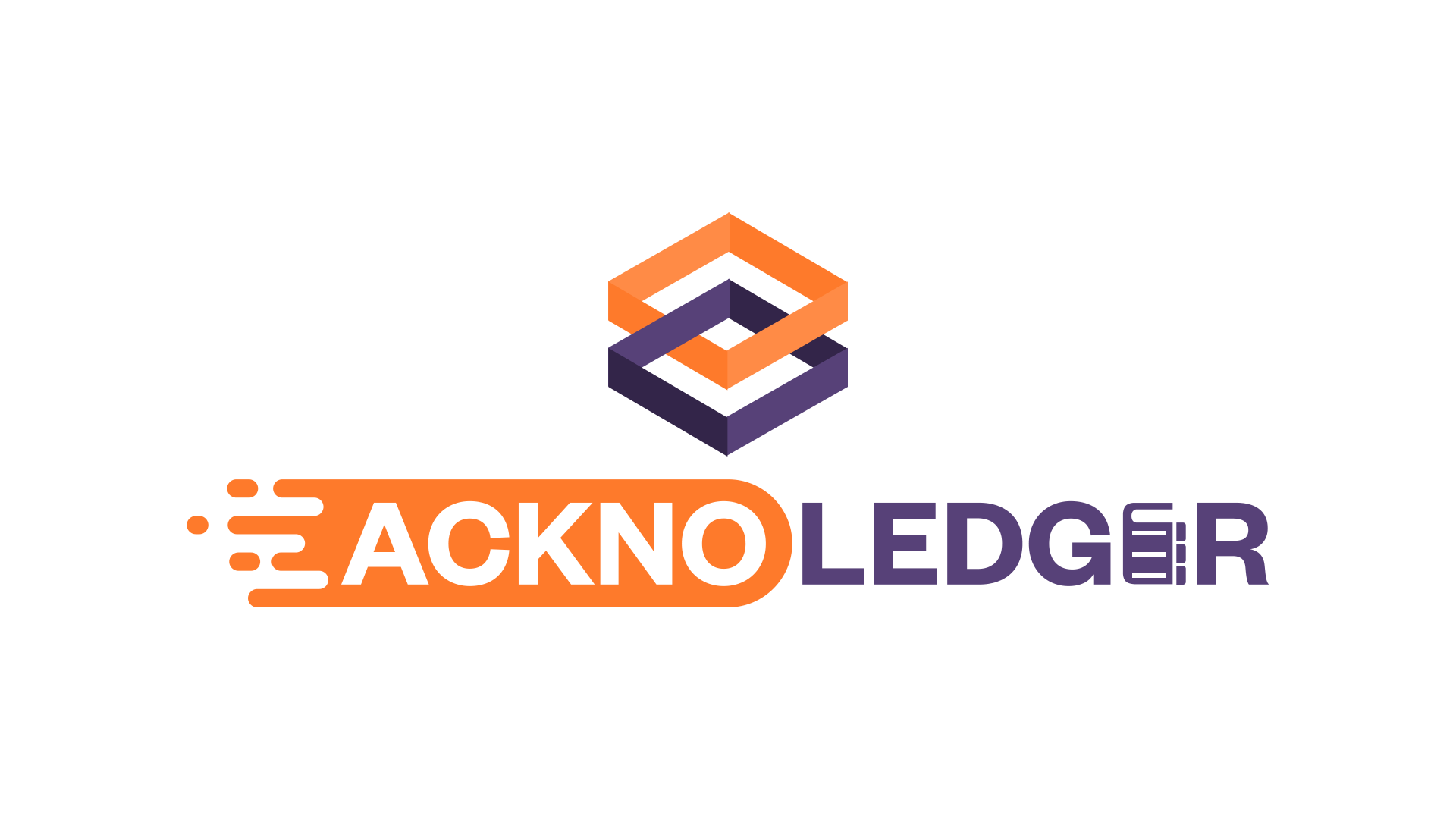 AcknoLedger
ACK

ADAPad
ADAPAD

AICHAIN
AIT

AMLT
AMLT

APIX
APIX
Arcona
ARCONA
Atlant
ATL

Attila
ATT

AVG
BBS Network
BBS

Blockchain Monster Hunt
BCMC

B-cube.ai
BCUBE

Belt Finance
BELT

Billion Happiness
BHC
Bird.Money
BIRD

Bistroo
BIST

SafeBlast
BLAST

Bridge Mutual
BMI

Brother Music Platform
BMP

Bob's Repair
BOB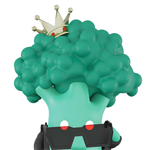 Brokoli Network
BRKL

BRN

BTNTV2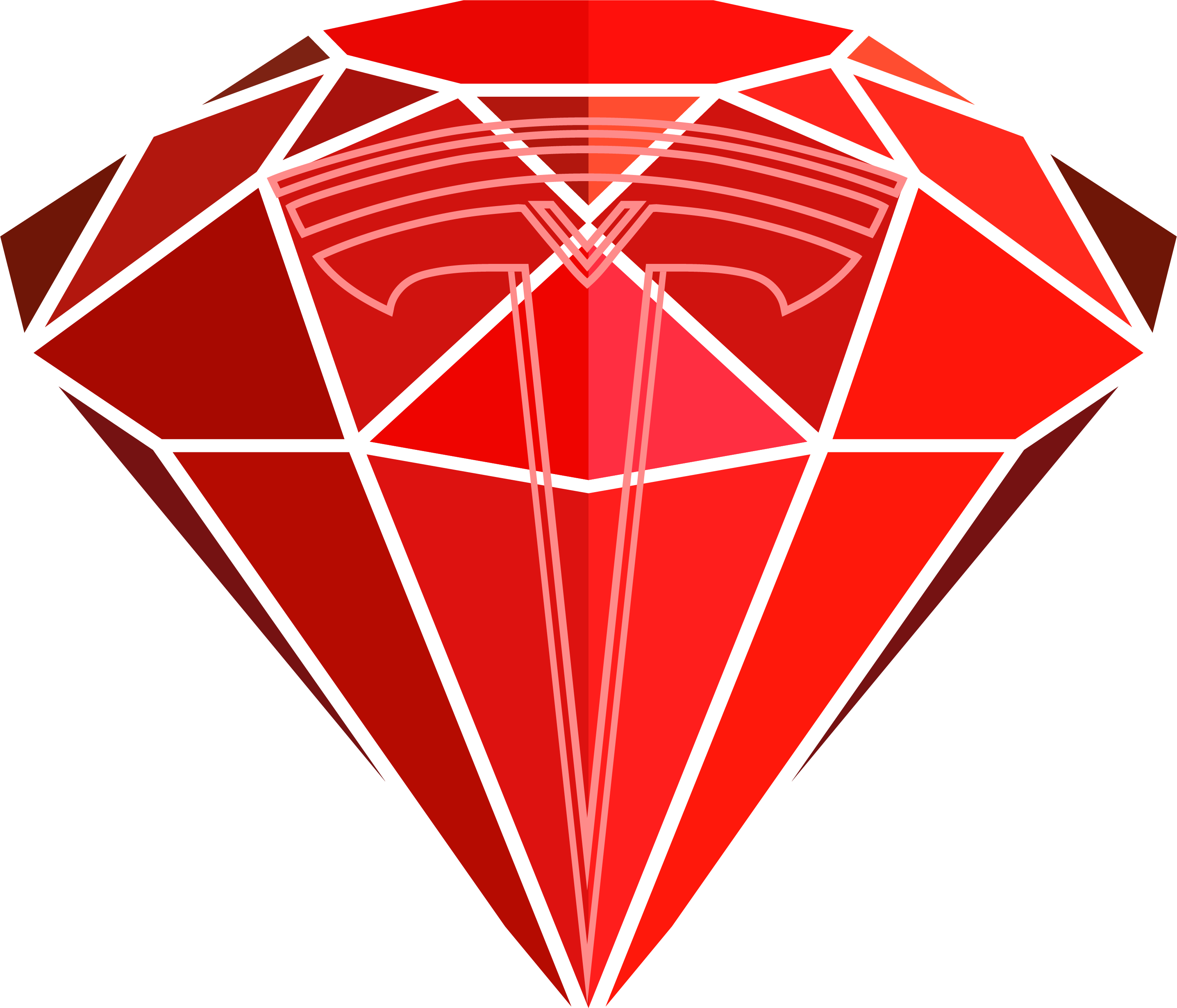 Bitball Treasure
BTRS

BonusCloud
BXC

Crypto20
C20

Cajutel
CAJ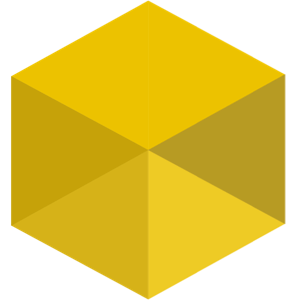 CBC.network
CBC

CINU

CO
Convergence
CONV

COVER

CPChain
CPC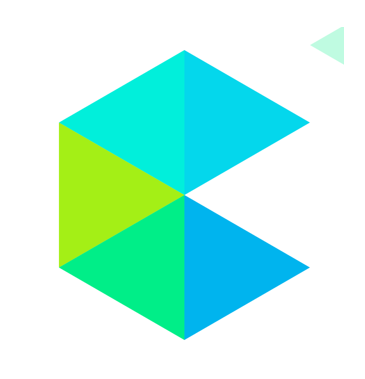 Creaticles
CRE8

Crust Shadow
CSM

CTG

carVertical
CV

Seascape Crowns
CWS

Dentacoin
DCN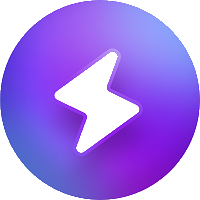 Dexsport
DESU

DIGG
DIGG

DOGGY
DOGGY

Don-key
DON

Drops Ownership Power
DOP

PieDAO DOUGH v2
DOUGH

My DeFi Pet
DPET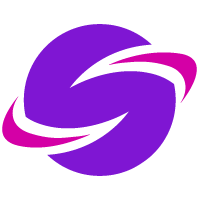 DEEPSPACE
DPS

DREAMS

DRIFE
DRF

DoDreamChain
DRM

Databroker
DTX

Duck DAO (DLP Duck Token)
DUCK

Egretia
EGT
Eminer
EM

EpiK Protocol
EPK

Equalizer
EQZ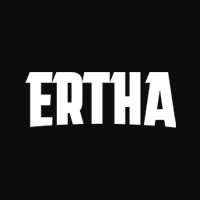 ERTHA

Empty Set Dollar
ESD

Essentia
ESS

ETHPad
ETHPAD

EXMO Coin
EXM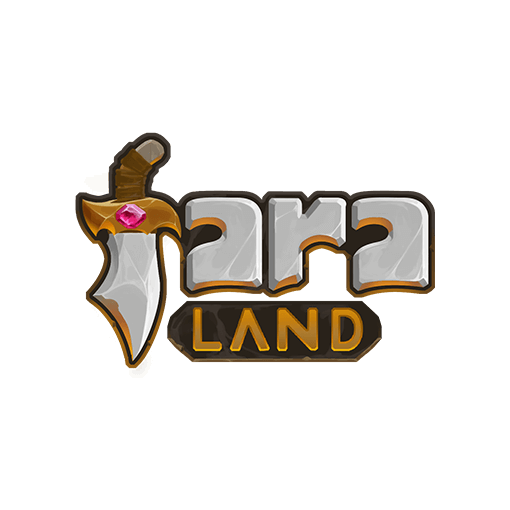 FaraLand
FARA

Defina Finance
FINA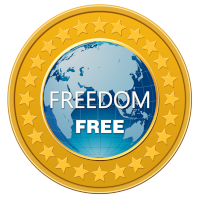 FREEdom Coin
FREE

Fringe Finance
FRIN

FWC

FlypMe
FYP

GAMB
GMB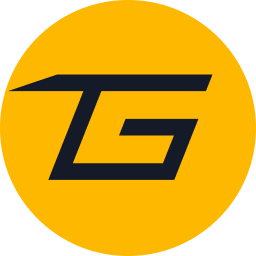 GamesPad
GMPD

Genarox
GNX

Global Social Chain
GSC

ShowHand
HAND

Handy
HANDY

HIBAYC

HIDOODLES

HIMOONBIRDS

Honest
HNST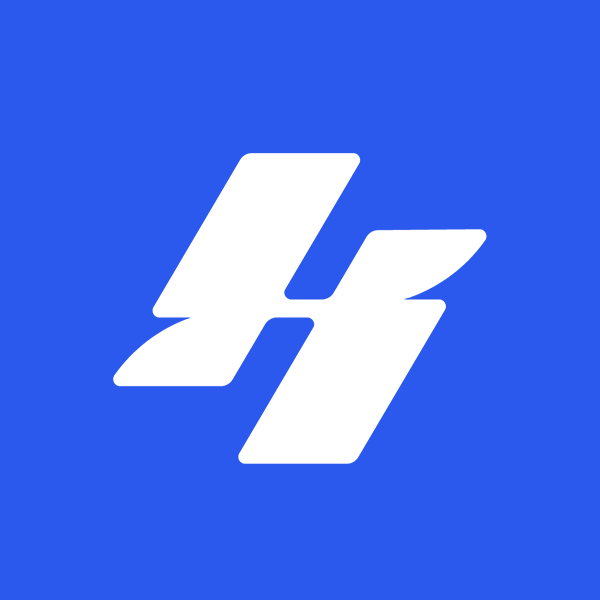 HoDooi.com
HOD

Hyve
HYVE

IBStoken
IBS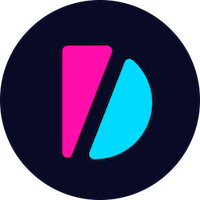 Impossible Finance Launchpad
IDIA

Idavoll DAO
IDV

iEthereum
IETH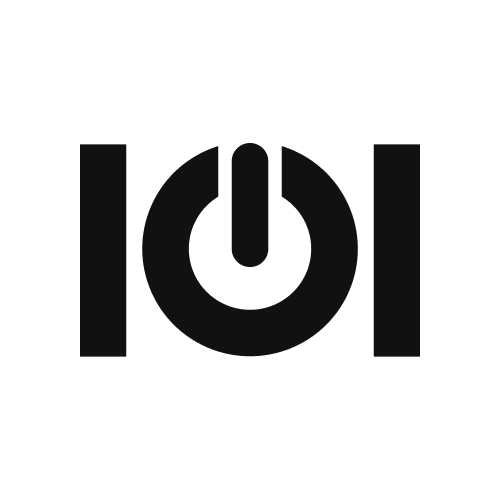 IOI Token
IOI

IQeon
IQN

Geojam Token
JAM

JulSwap
JULD

Kicktoken
KICK

King Shiba
KINGSHIB

Kattana
KTN

Leverj Gluon
L2

SuperLauncher
LAUNCH

UniLayer
LAYER

Education Ecosystem
LEDU

LinkEye
LET

Lunar
LNR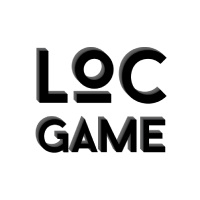 LOCGame
LOCG

Loser Coin
LOWB

LuaSwap
LUA

Lympo
LYM

LaunchZone
LZ

UnMarshal
MARSH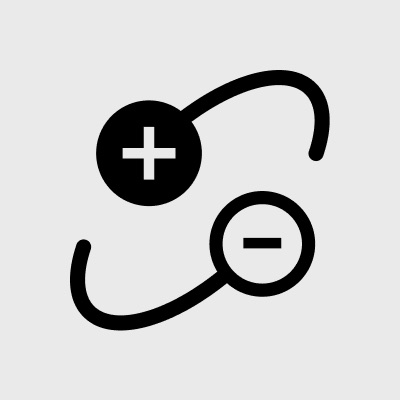 AntiMatter Governance Token
MATTER

MAX Exchange Token
MAX

Moedaloyaltypoints
MDA

Smart MFG
MFG

MMAI

Molecularfuture
MOF

Monsta Infinite
MONI

MOVEZ
MOVEZ

88mph
MPH
Misbloc
MSB
Monsterra (MSTR)
MSTR

Nabox
NABOX

New BitShares
NBS

Neblio
NEBL

Newton
NEW

NFT Art Finance
NFTART

NFTrade
NFTD

Unifty
NIF

Nord Finance
NORD

NuriFootBall
NRFB

OctoFi
OCTO

Oddz
ODDZ

OJA
Opacity
OPCT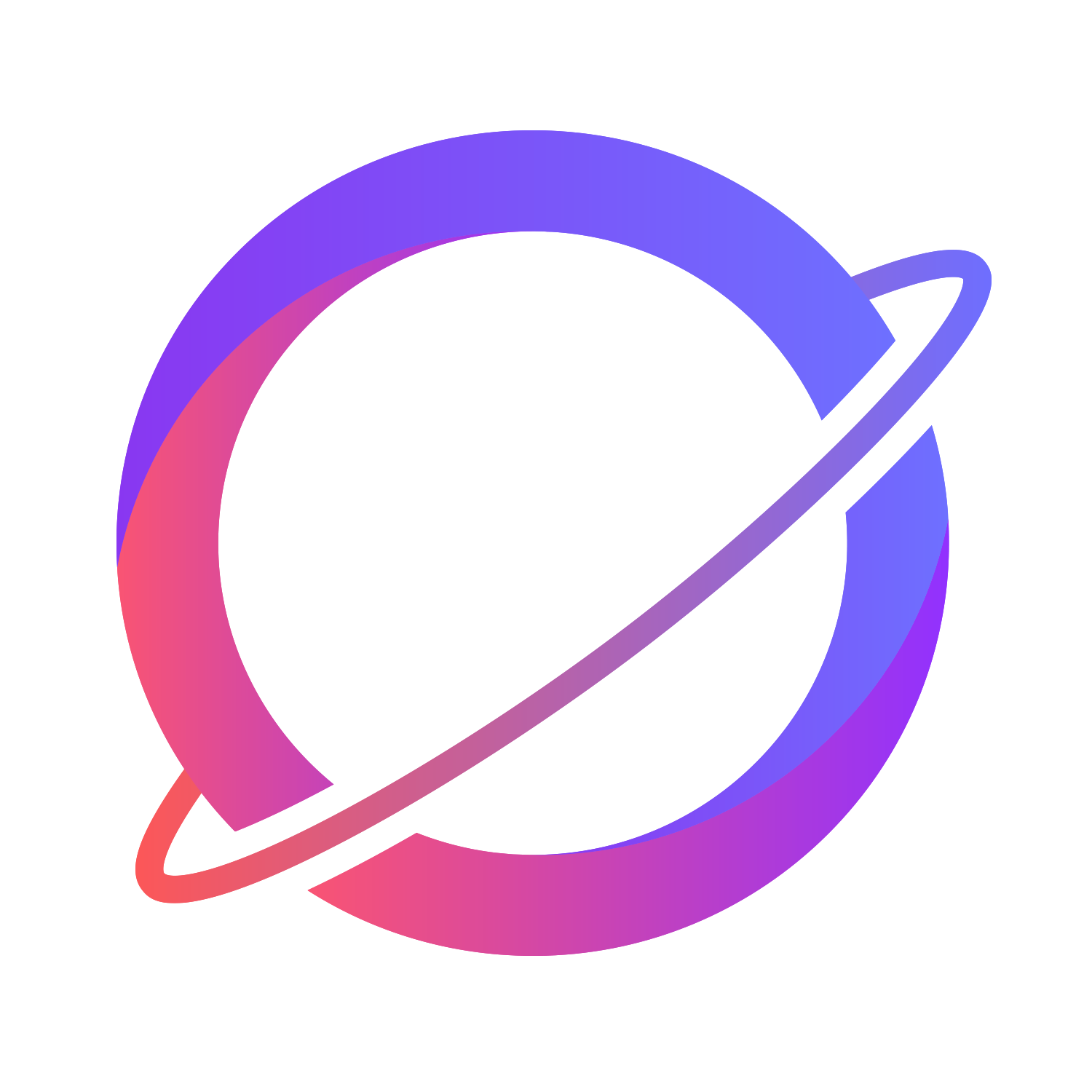 OpenWorld
OPEN

ORT

PAID Network
PAID

PATRON
PAT

Herocoin
PLAY

PlayFuel
PLF

PulsePad
PLSPAD

Playcoin
PLY

Perth Mint Gold Token
PMGT

Polychain Monsters
PMON
Primate
PRIMATE

Patientory
PTOY

Plant Vs Undead
PVU

RipioCreditNetwork
RCN

ReapChain
REAP

Revomon
REVO

Realio Network
RIO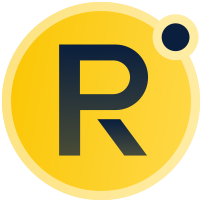 Rangers Protocol
RPG

S4FE
S4F

Signata
SATA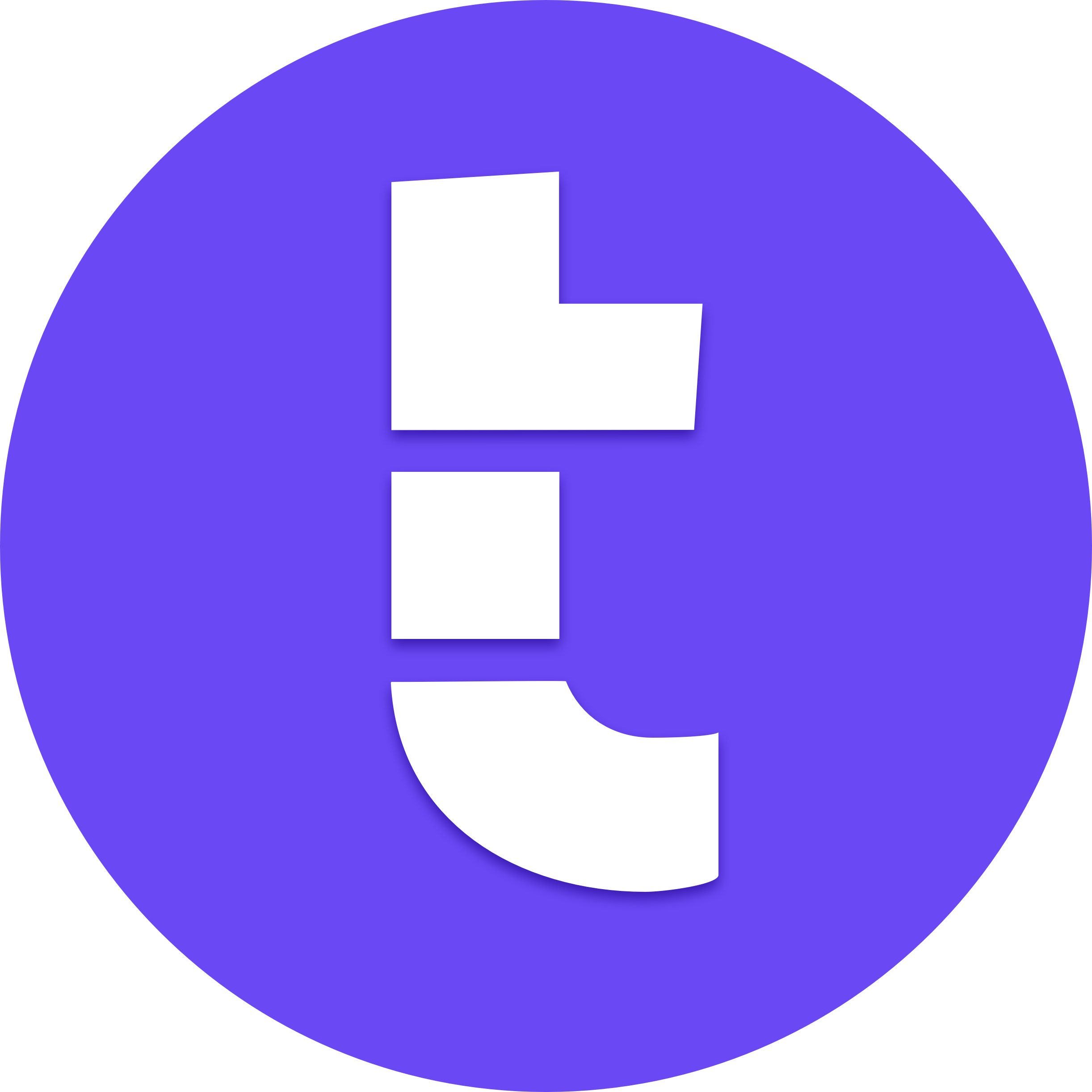 Tranche Finance
SLICE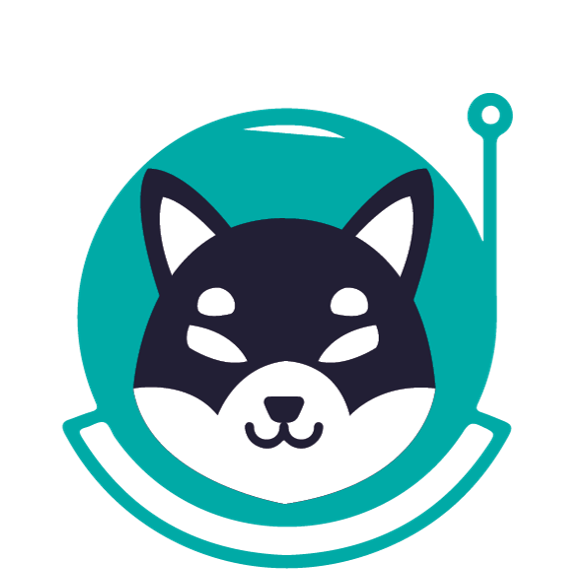 SafeMoon Inu
SMI

SynchroBitcoin
SNB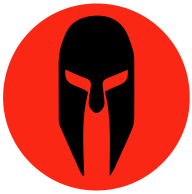 Sparta
SPARTA

Spheroid Universe
SPH

Spores Network
SPO
Sirin
SRN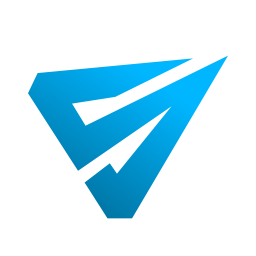 STARSHIP
STARSHIP

Strong
STRONG

suterusu
SUTER

Swerve
SWRV

TokenClub
TCT

TrueFeedBack
TFBX

ThreeFold
TFT

Timenewbank
TNB

Tokoin
TOKO

TOL

TRAXX
TriumphX
TRIX

Triall
TRL

UFI

Umbrella Network
UMB

Unbound
UNB

Unistake
UNISTAKE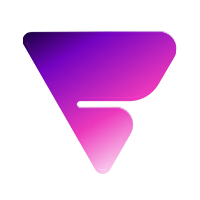 Vabble
VAB

VelasPad
VLXPAD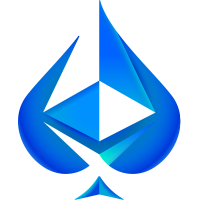 Virtue Poker
VPP

Voxel X Network
VXL

Fabwelt
WELT

Whiteheart
WHITE

Wombat Web 3 Gaming Platform
WOMBAT
Wall Street Games
WSG

Xaurum
XAUR

Offshift
XFT

Chronicle
XNL

Thorstarter
XRUNE

XTN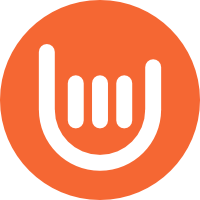 Ycash
YEC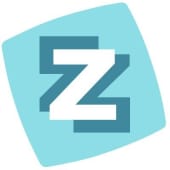 Zloadr
ZDR

ZeroSwap
ZEE

Zelwin
ZLW

ZMINE
ZMN

ZUSD
ZUSD

Double-A Chain
AAC

ACENT
ACE

ACQ

AGA Token
AGA

AidCoin
AID

AIPAD

aiRight
AIRI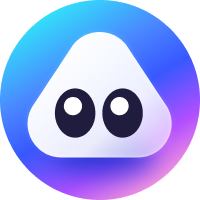 AirNFTs
AIRT

AllianceBlock
ALBT

AmonD
AMON

APY.Finance
APY

ARCH
AstroSwap
ASTRO

Azbit
AZ

Amazy
AZY

BALPHA

Float Protocol (Bank)
BANK
blockbank
BBANK

Binemon
BIN

Biboxtoken
BIX

Binamon
BMON

ContentBox
BOX

Beyond Protocol
BP

Bread
BRD

Baanx
BXX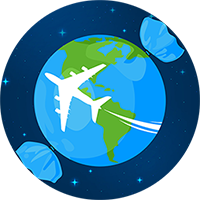 TripCandy
CANDY

Blockcat
CAT

CNS

CoinFi
COFI

9D NFT
COGI

Carbon
CRBN

CryptEx
CRX

Caspian
CSP

Cyclone Protocol
CYC

CyberMusic
CYMT

LiquidApps
DAPP

dAppstore
DAPPX

DAV Coin
DAV

Scry.info
DDD

Decentr
DEC

DEXA COIN
DEXA

DMarket
DMT

DOSE
DOSE

Digital Reserve Currency
DRC

Data
DTA

DecentraWeb
DWEB

Eden
EDEN

Ekta
EKTA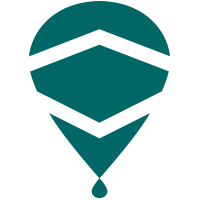 Etherland
ELAND

Electrify.Asia
ELEC

Era Token (Era7)
ERA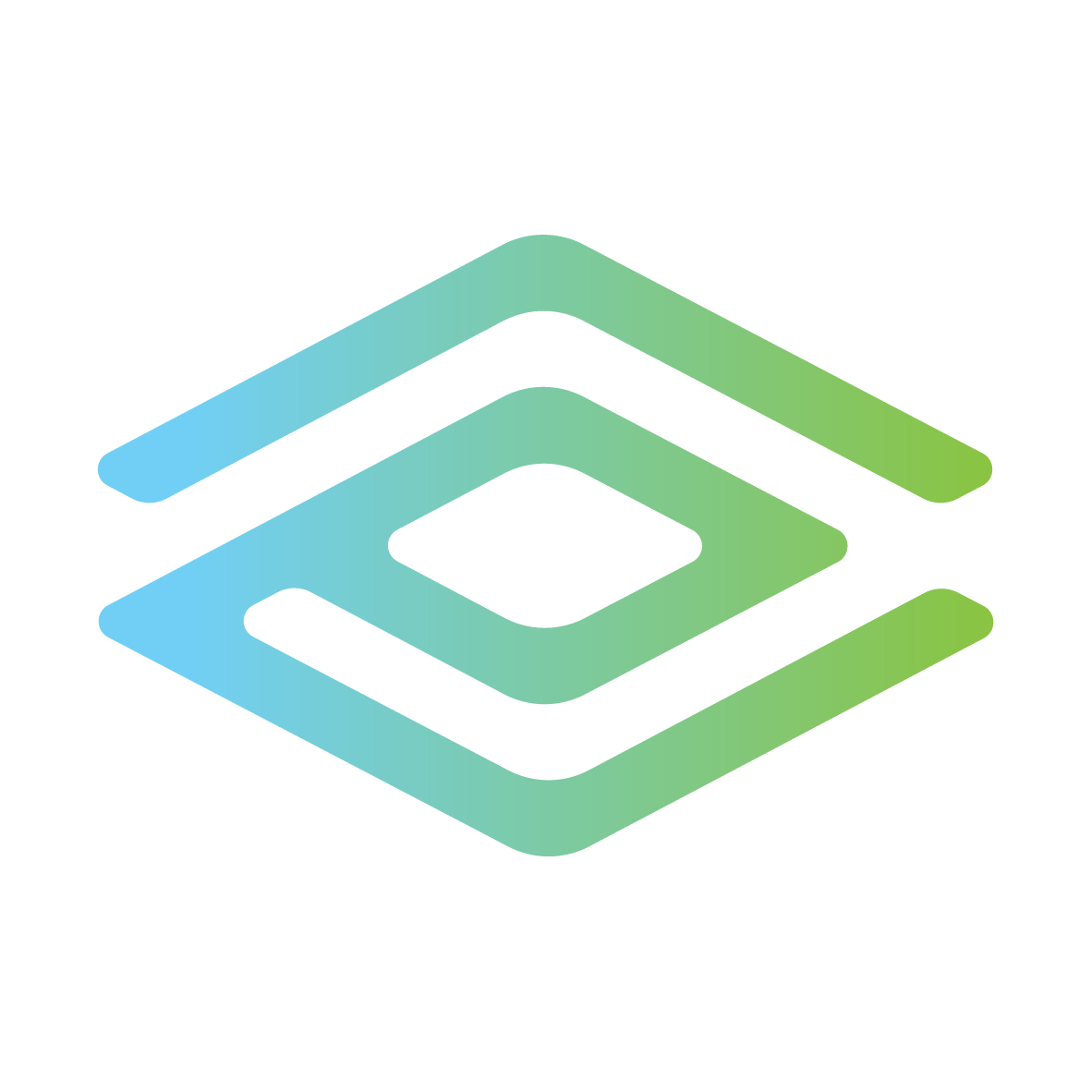 EVRYNET
EVRY

EasyFi
EZ

Fractal
FCL
FidexToken
FEX

FLIXX

FLIP
FLP

FTG

Fueltoken
FUEL

Finxflo
FXF

Governor DAO
GDAO

Gems
GEM

DAOstack
GEN
GoWithMi
GMAT

Genesisvision
GVT

Hakka.Finance
HAKKA

Helmet.insure
HELMET

Hedget
HGET

HollyGold
HGOLD

HIAZUKI

HIENS3

HIENS4

HIMFERS

HIPENGUINS
HIPUNKS

HitChain
HIT

HIVALHALLA

Humaniq
HMQ

HNTR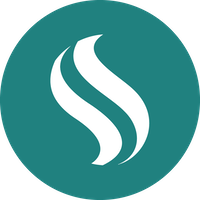 Hot Cross
HOTCROSS

Huobi Pool Token
HPT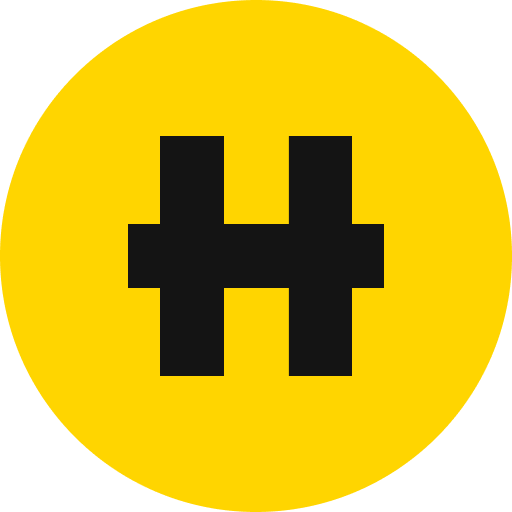 The HUSL
HUSL

Hiveterminaltoken
HVN

Hydro
HYDRO

HYPER

Innovation Blockchain Payment
IBP

IG Gold
IGG

ING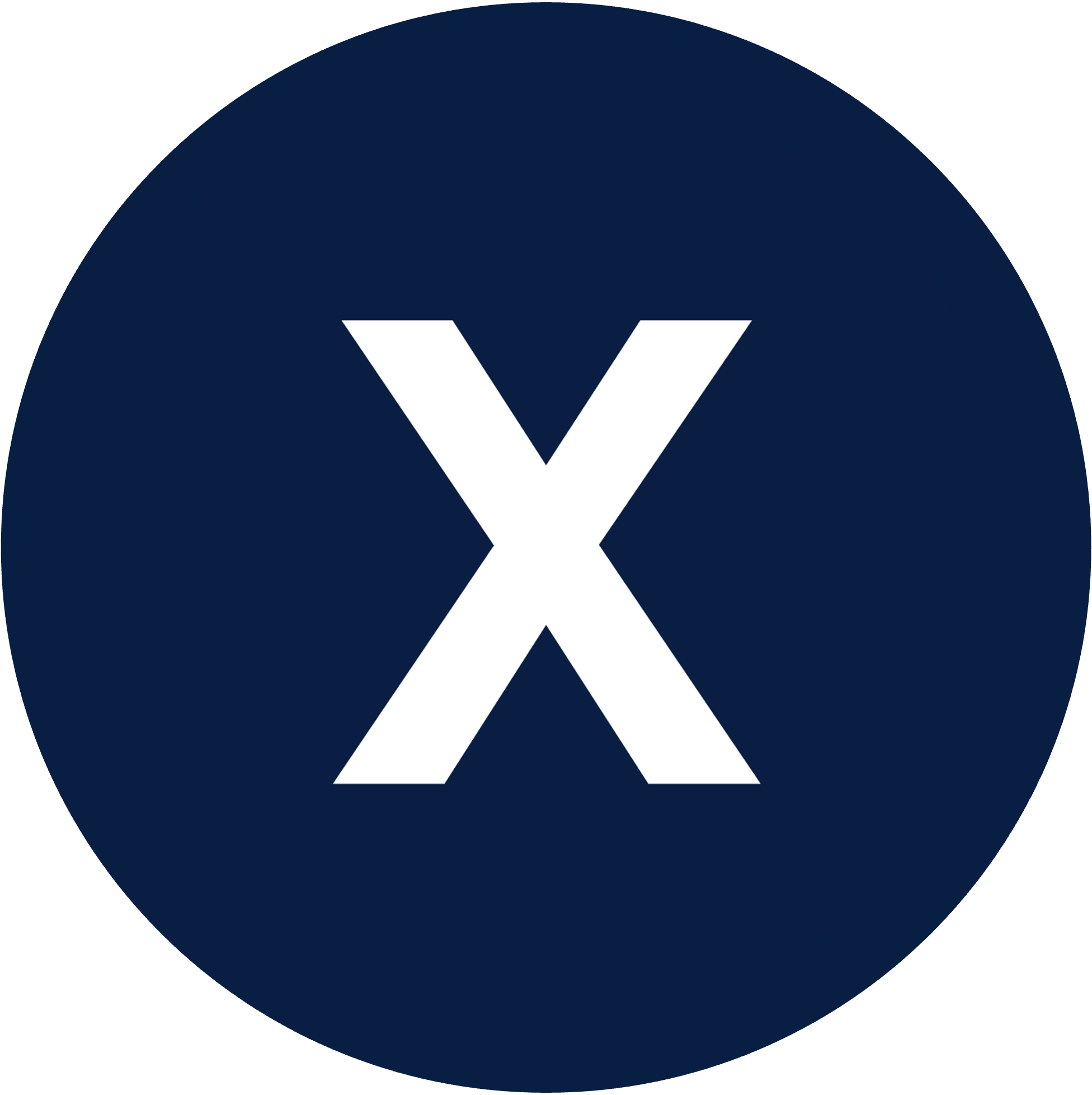 Internxt
INXT

Jarvis Network
JRT

Kaby Arena
KABY

Kcash
KCASH

KCCPAD
KCCPAD

Darwinia Commitment Token
KTON

Lanceria
LANC

Cred
LBA

Launchblock.com
LBP

Legend of Fantasy War
LFW
Purelifecoin
LIFE

Lightning
LIGHT

LINKA
LINKA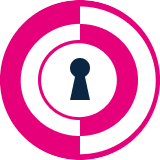 Lokr
LKR

Link Machine Learning
LML

MEVR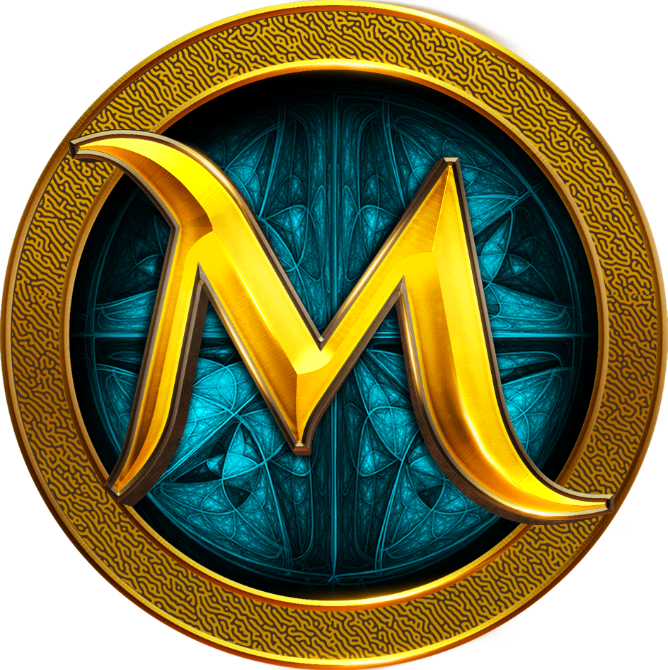 Mist
MIST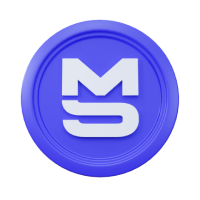 MetaSoccer
MSU

MSWAP

Medtoken
MTN

Nafter
NAFT

NANJCOIN
NANJ

Naka Bodhi Token
NBOT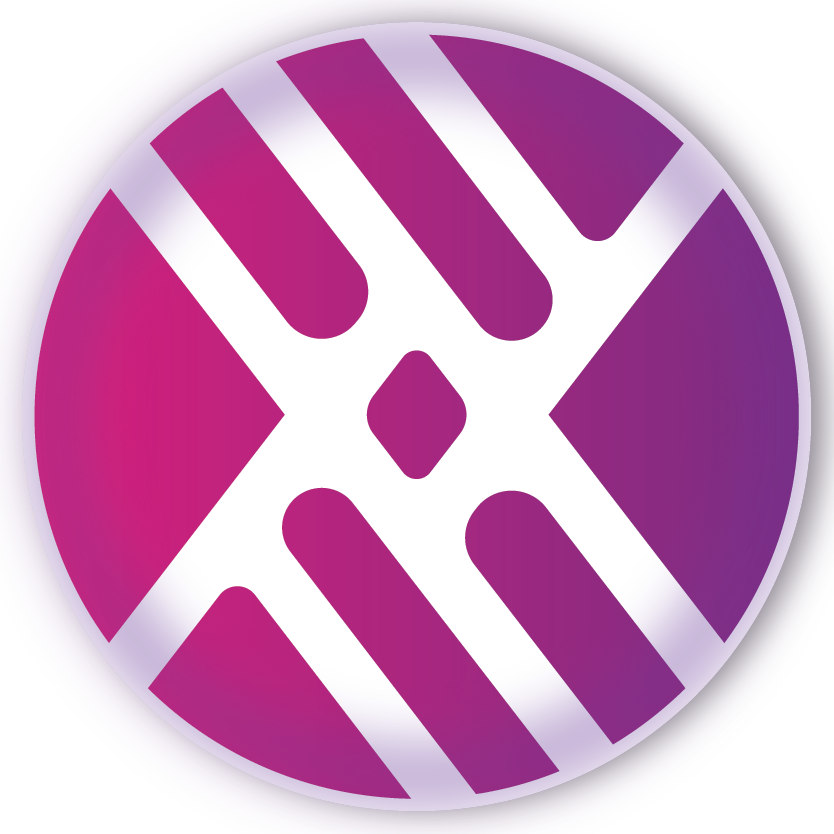 NFTY Token
NFTY

e-Money
NGM

Odyssey
OCN

OKS
ONSTON
ONSTON

ownix
ONX

Opium
OPIUM

Ost
OST

Oxygen
OXY

Parachute
PAR

Blockpass
PASS

Paribus
PBX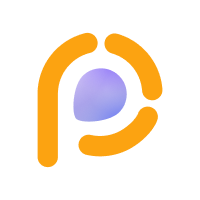 PEL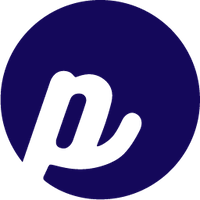 PERI Finance
PERI

PhoenixDAO
PHNX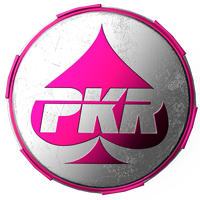 Polker
PKR

PlotX
PLOT

Pumapay
PMA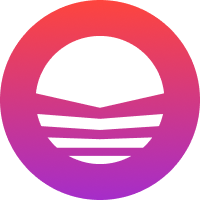 Plasma Finance
PPAY

Props Token
PROPS

PowerTrade Fuel
PTF

PUMLx
PUMLX

PolkaWar
PWAR

PZP
QChi
QCH

RAIN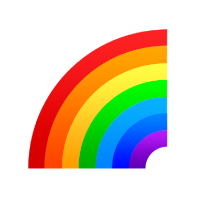 Rainbow Token
RAINBOW

DPRating
RATING

Raze Network
RAZE

Raidennetworktoken
RDN

RED
RED

RealTract
RET

RITE

Royale Finance
ROYA

RPZX

RUSH

SaTT
SATT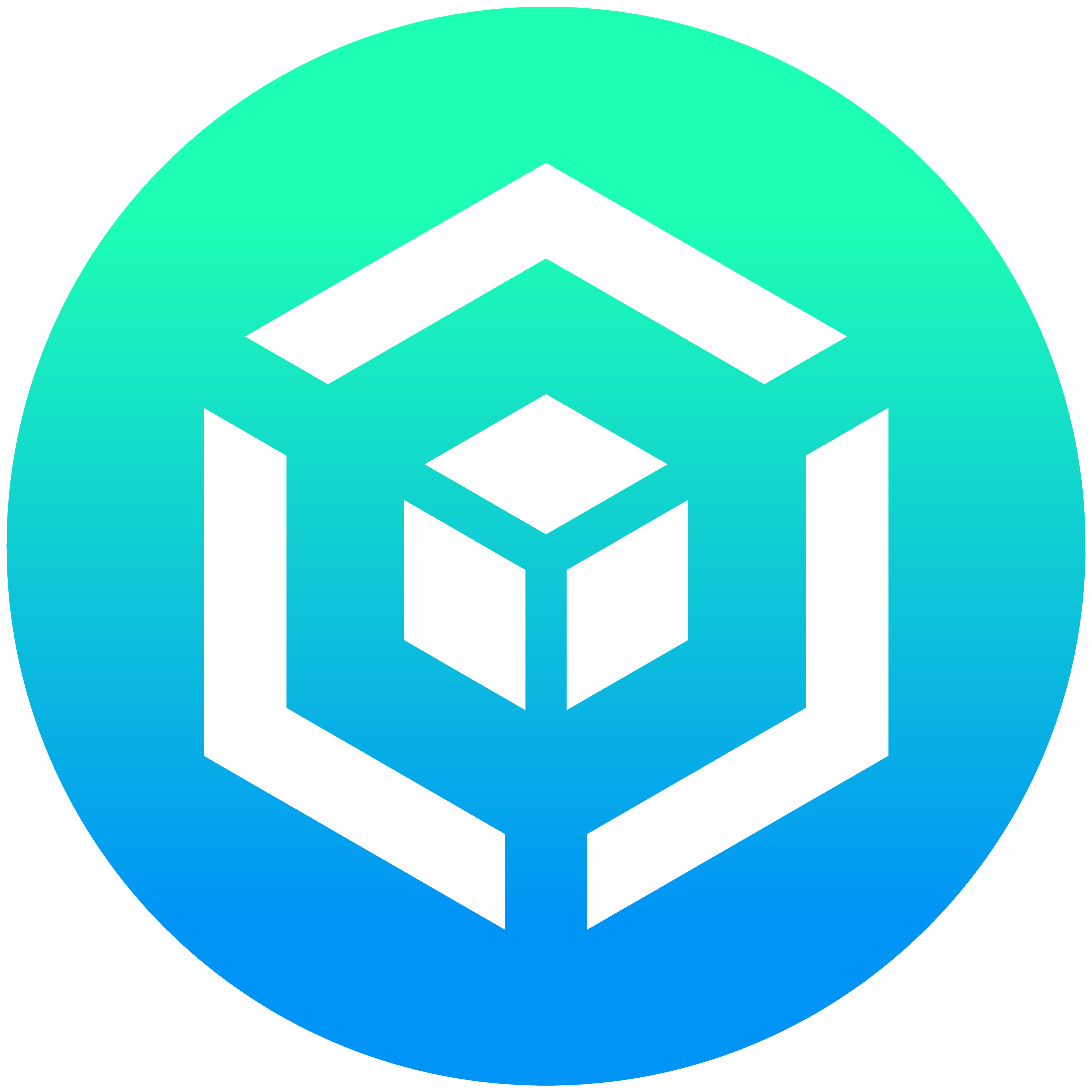 SCC

Stake DAO
SDT

SeedOn
SEON

Shirtum
SHI

SHIELD

Sakura Bloom
SKB

Skeb Coin
SKEB

CryptoBlades
SKILL

Skrumble Network
SKM

Snetwork
SNET

Spore
SPORE
Spume Protocol
SPUME
Jigstack
STAK

Mogul Productions
STARS

Streamity
STM

Swirge
SWG

SwarmCity
SWT

SYNC Network
SYNC

TigerCash
TCH

Tiger King Coin
TKING

The Midas Touch Gold
TMTG

TRAVA.FINANCE
TRAVA

Tycoon
TYC

Typerium
TYPE

Unido EP
UDO

Upfiring
UFR

Unicly Hashmasks Collection
UMASK

Pawtocol
UPI

UREEQA
URQA
Vibecoin
VIBE

VIDY
VIDY

WABnetwork
WAB

yieldwatch
WATCH
Wings
WINGS

Wepower
WPR

Waletoken
WTN

X8X Token
X8X

Blockzero Labs
XIO

Planet Inverse
XIV

XMax
XMX

PANTHEON X
XPN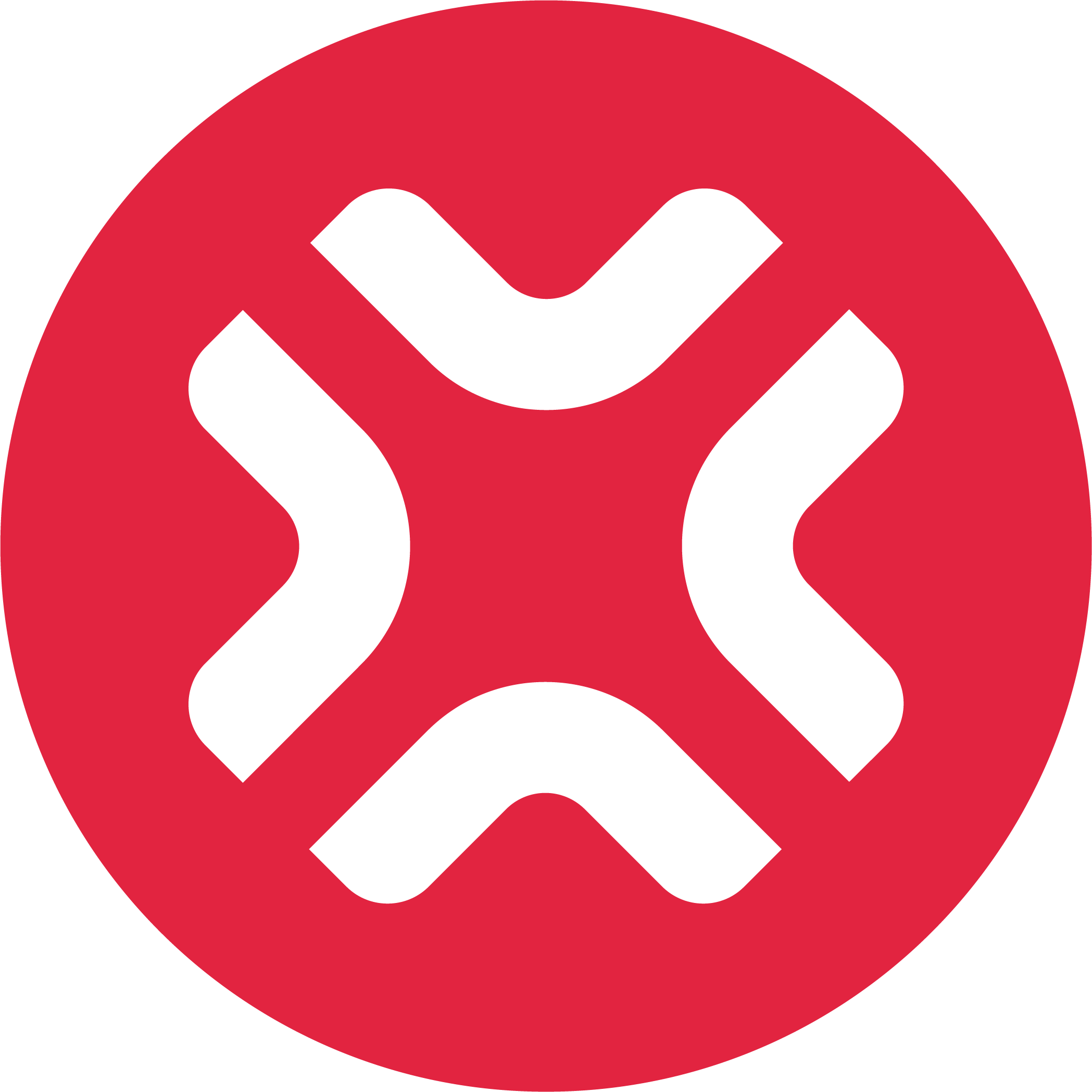 XP NETWORK
XPNET

XY Finance
XY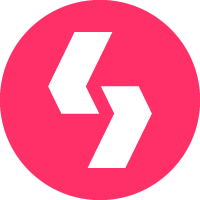 Cryptonovae
YAE

YFDAI.FINANCE
YF-DAI

YF Link
YFL

Yield Optimization Platform & Protocol
YOP

Zap
ZAP

Zenfuse
ZEFU

CryptoZoon
ZOON

AnRKey X
$ANRX

1EARTH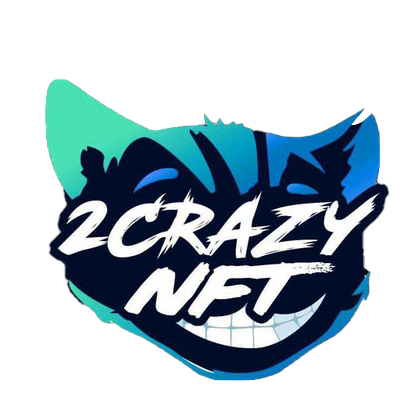 2crazyNFT
2CRZ

Alpha Token
A

ACoconut
AC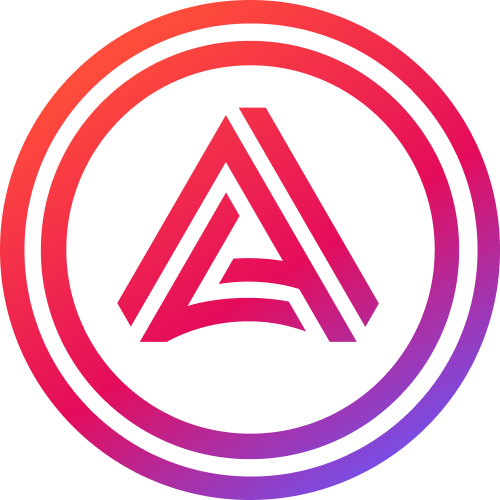 Acala Token
ACA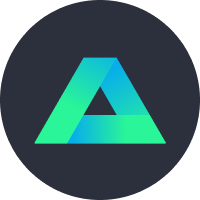 APYSwap
APYS

Arweave
AR

ARCT

Ardor
ARDR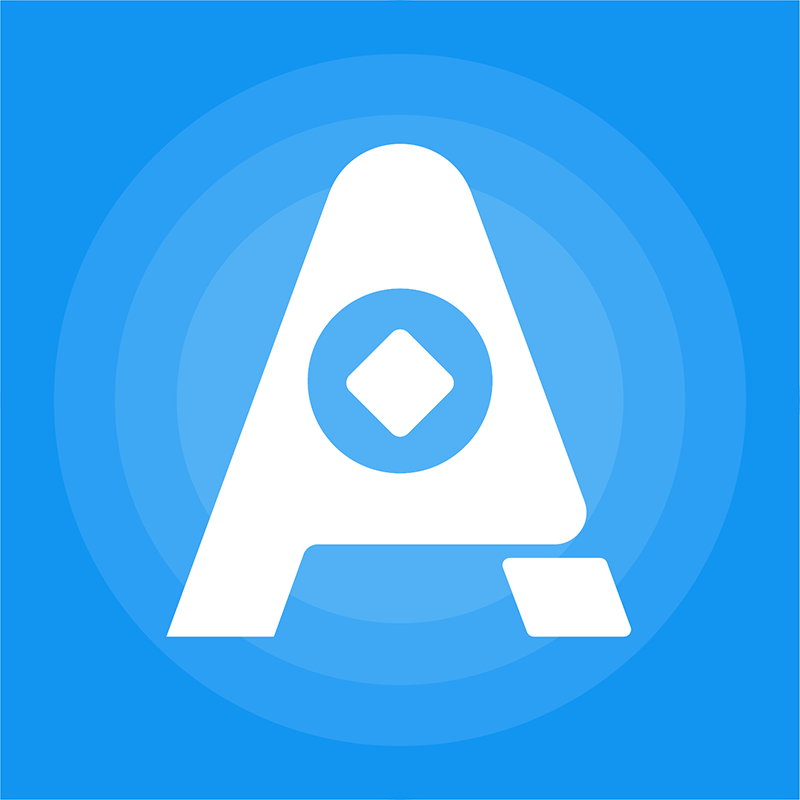 Ares Protocol
ARES

ARGON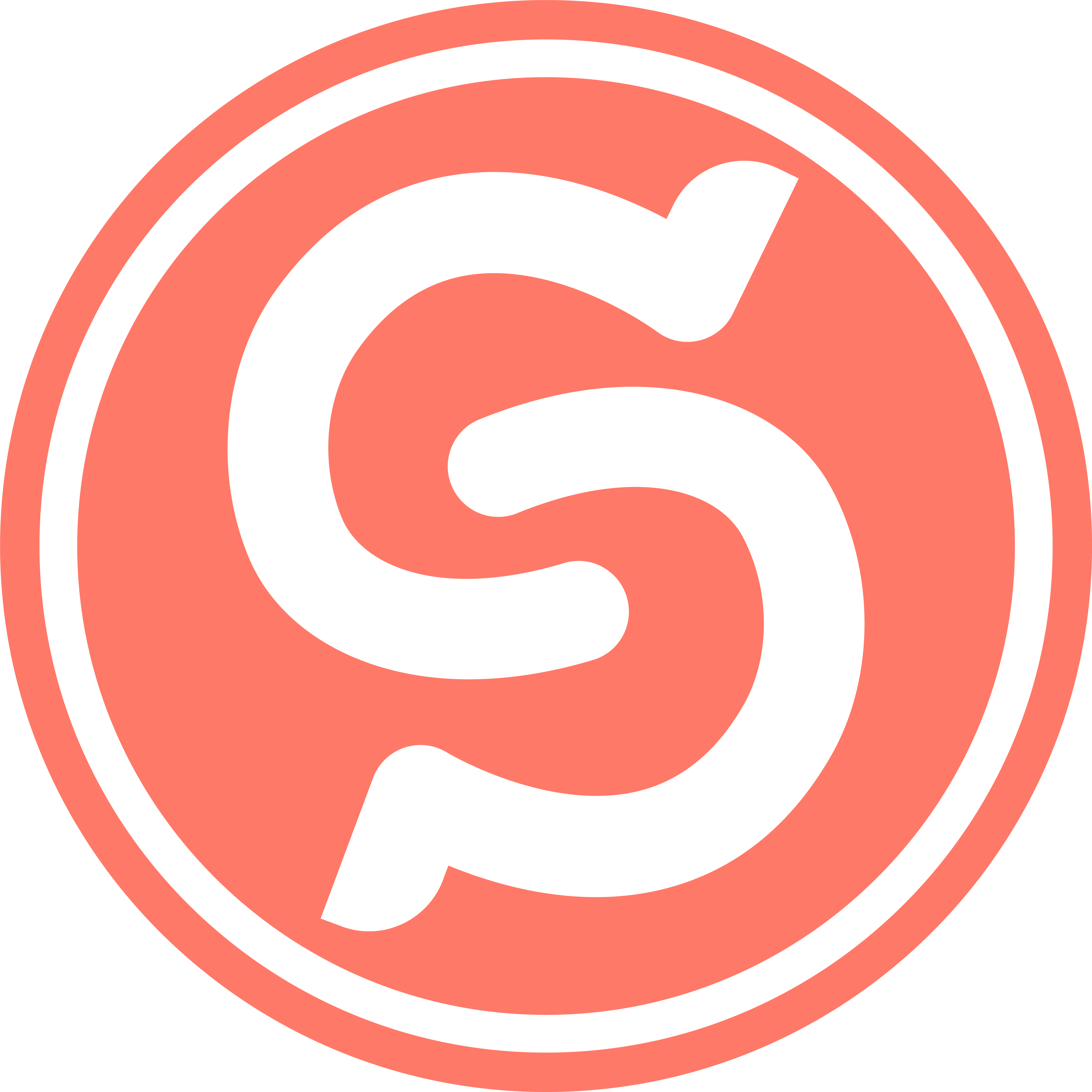 ASPO World
ASPO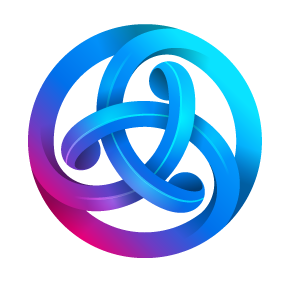 Astar
ASTR

Atlas Protocol
ATP

Basis Cash
BAC

Base Protocol
BASE

Battle Hero
BATH

Binance Wrapped DOT
BDOT

Beer Money
BEER

Beacon ETH
BETH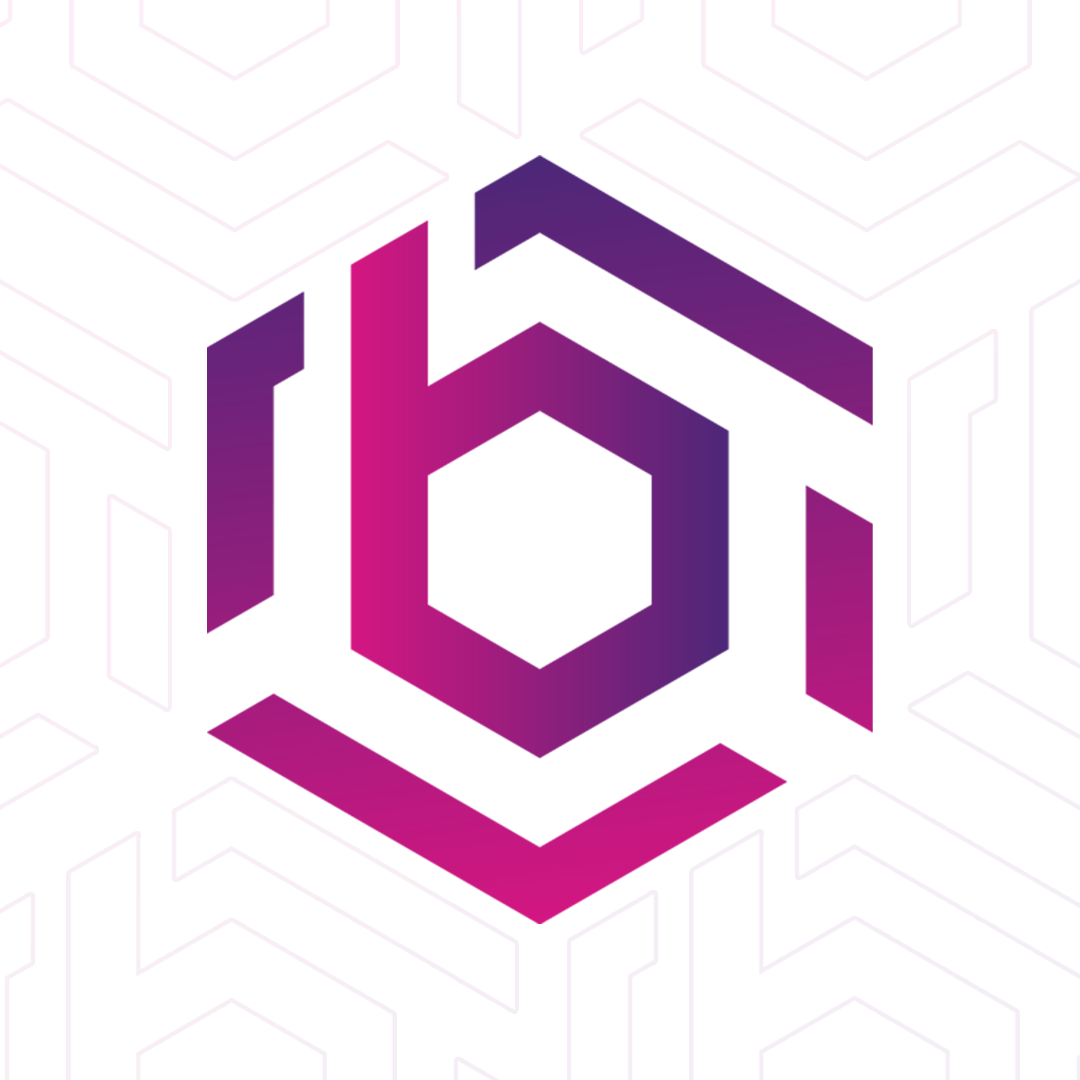 BHO Network
BHO

BLink
BLINK

Blue Protocol
BLUE

BNBDOWN
BNBDOWN

BNBUP
BNBUP

Breezecoin
BRZE
BitBall
BTB

BTCDOWN
BTCDOWN

BTCUP
BTCUP

Cappasity
CAPP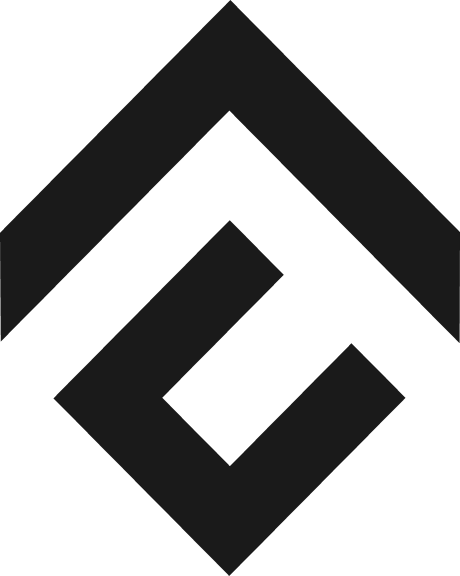 Conflux
CFX

CLEG

Color Platform
CLR

Coinsbit Token
CNB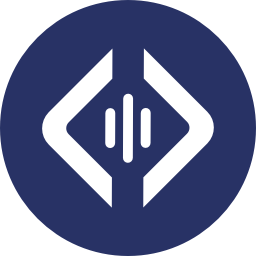 Cook Finance
COOK

Coreto
COR

The Corgi of PolkaBridge
CORGIB

Cosmo Coin
COSM

CoTrader
COT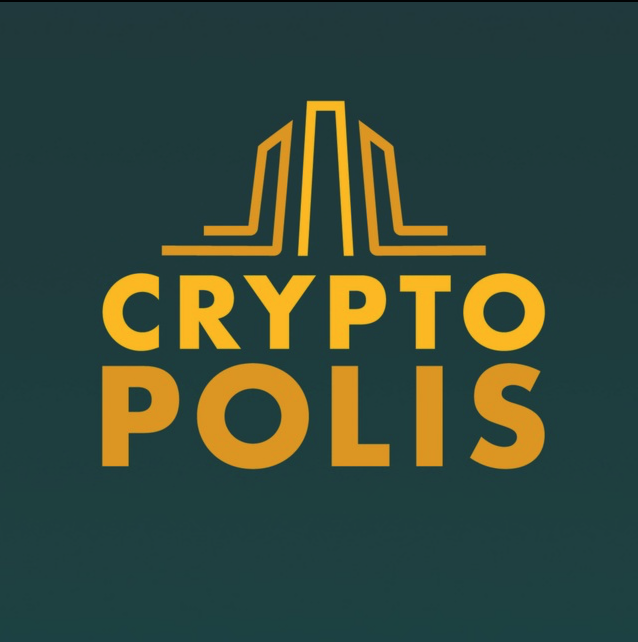 Cryptopolis
CPO

CREO

CTRT

CyberVein
CVT

DATP
disBalancer
DDOS

Dev Protocol
DEV

DeHive
DHV

DinoX
DNXC

Donut
DONUT

Shadows
DOWS

Delphytoken
DPY

Domraider
DRT

Decentralized Vulnerability Platform
DVP

Dynamix
DYNA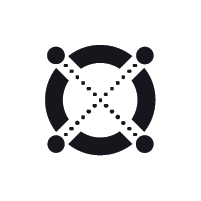 MultiversX
EGLD

Enigma
ENG

eosDAC
EOSDAC

EOS TRUST
EOST

Ethereum Gold Project
ETGP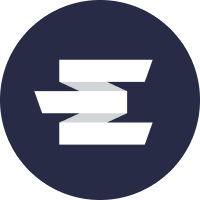 ETHA Lend
ETHA

Evedo
EVED

Everex
EVX

EVY

Refinable
FINE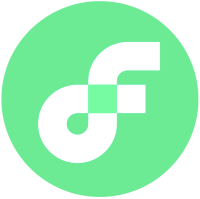 Flow
FLOW

Flux
FLUX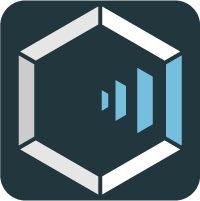 4THPILLAR TECHNOLOGIES
FOUR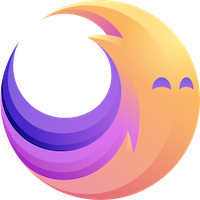 FS

Falconswap
FSW

FintruX Network
FTX

Hashgard
GARD

Grizzly Honey
GHNY

GOB

Golff
GOF

Havy
HAVY

HashBX
HBX

HIBEANZ
HIFLUF

HISEALS

Helium
HNT

Internet Computer
ICP

Impossible Finance
IF

IHT Real Estate Protocol
IHT

Inex Project
INEX

IoTeX
IOTX
Jarvis+
JAR

Kangal
KANGAL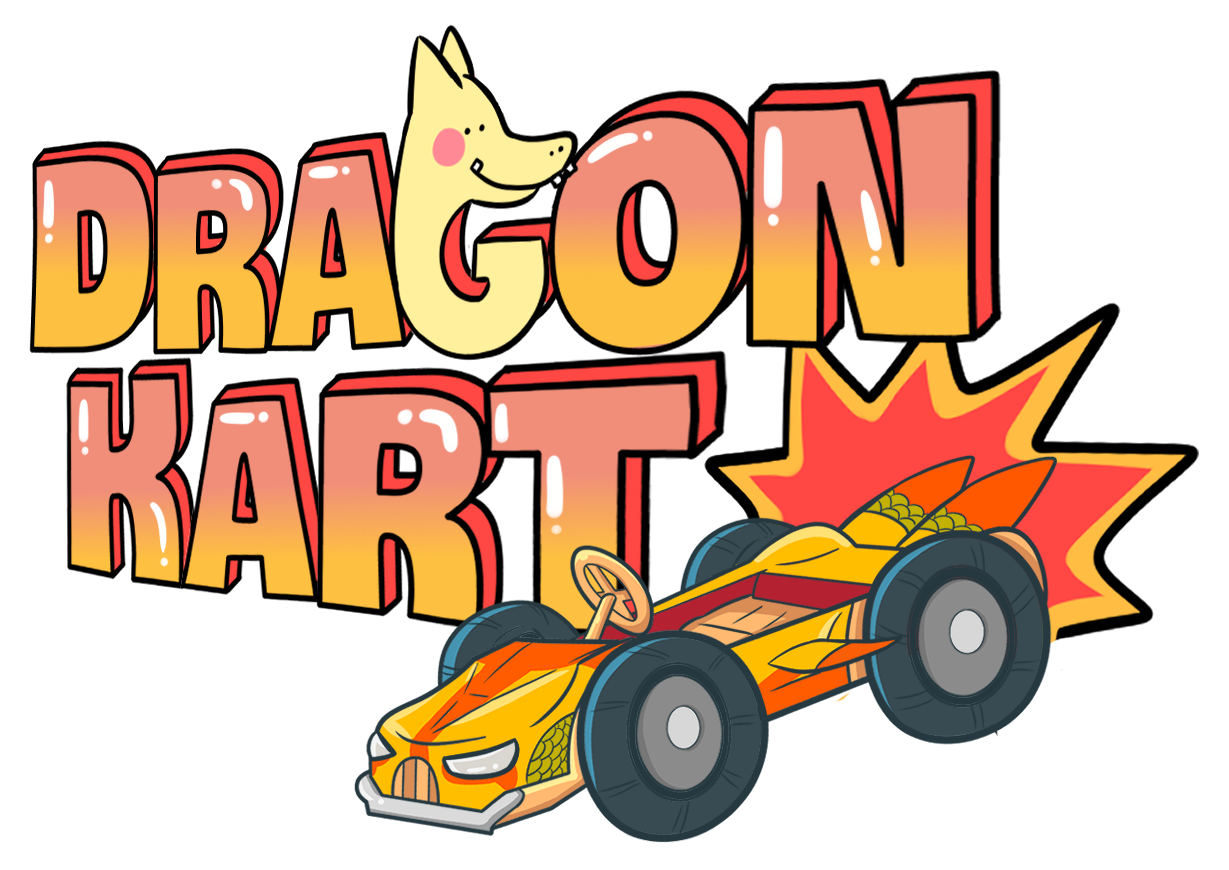 Dragon Kart
KART

Kadena
KDA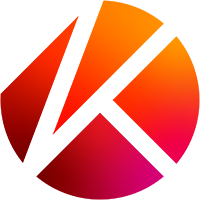 Klaytn
KLAY

Kusama
KSM

Lead Wallet
LEAD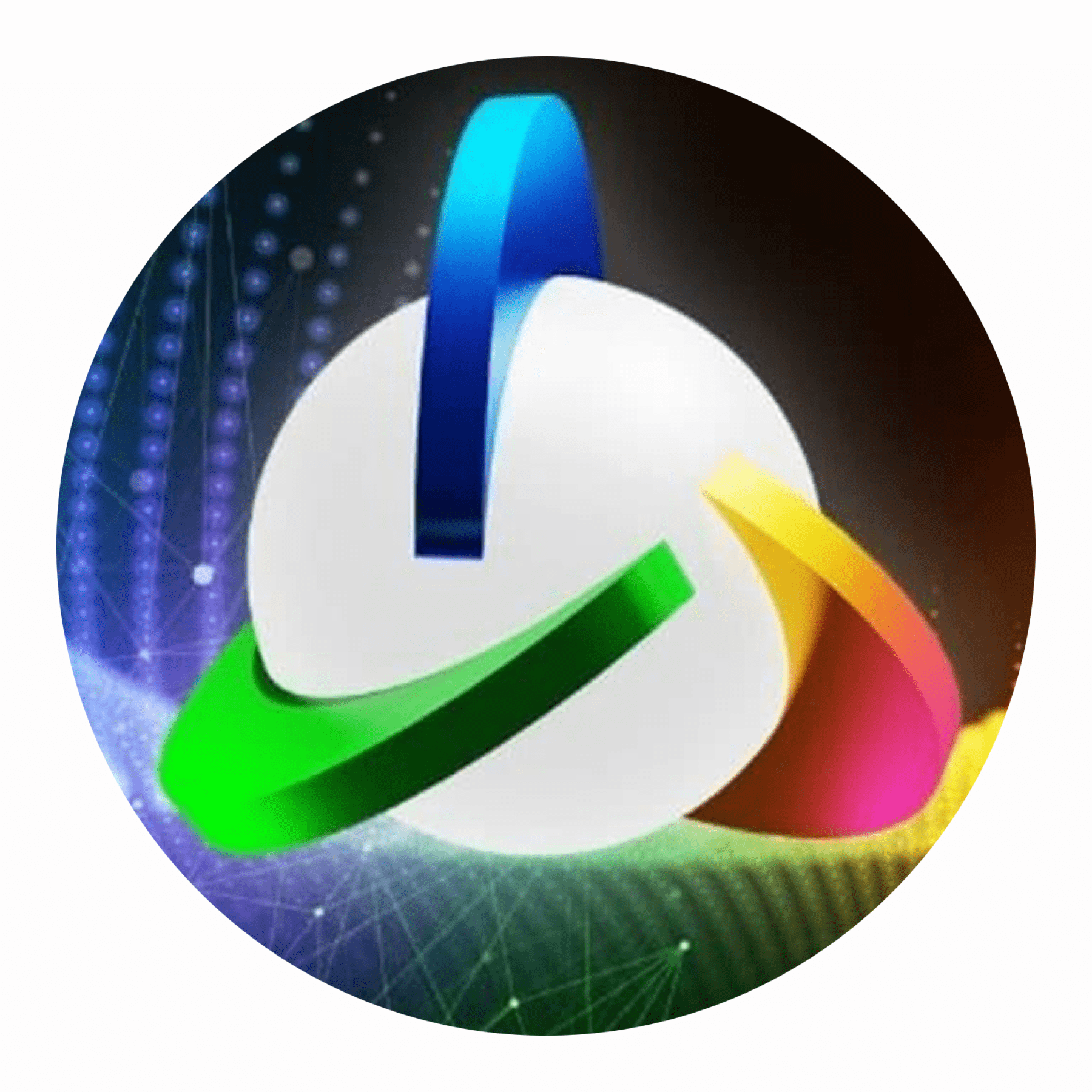 Gamerse
LFG

My Master War
MAT
Medishares
MDS

MetaverseX
METAX

Minerta
MIT

MobileCoin
MOB

MODEL-X-coin
MODX

MOMA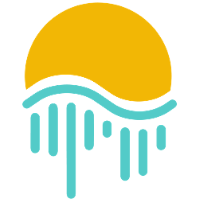 Moonriver
MOVR

MTLX

ShopNEXT
NEXT

Ninneko
NINO

NIOX
NIOX

NKN
NKN

Neural Protocol
NRP

Nerve Finance
NRV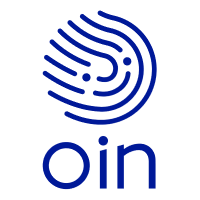 OIN Finance
OIN

Osmosis
OSMO

Pacoca
PACOCA

Playcent
PCNT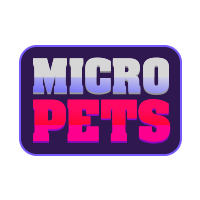 MicroPets
PETS

Phala Network
PHA

PlayGame
PXG

QRT

QUINADS
QUIN

Radicle
RAD

Reef
REEF

REI Network
REI
Ruff
RUFF

SakeToken
SAKE

Secret
SCRT

Seele-N
SEELE

Silva Token
SILVA

SmartCash
SMART

SnowSwap
SNOW

Soda Coin
SOC

Spool DAO
SPOOL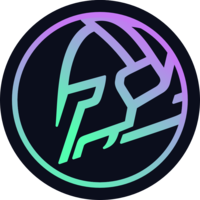 Bitspawn
SPWN

Serum
SRM

Step®
STEP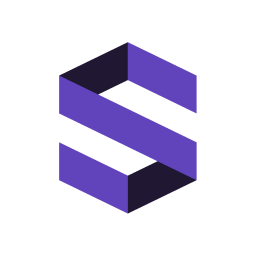 Standard Protocol
STND

Stratis
STRAX

Substratum
SUB

SXP
SXP

TANK

Tidal Finance
TIDAL

ChronoBase
TIK

TouchCon
TOC

Tokenplace
TOK

Wetrust
TRST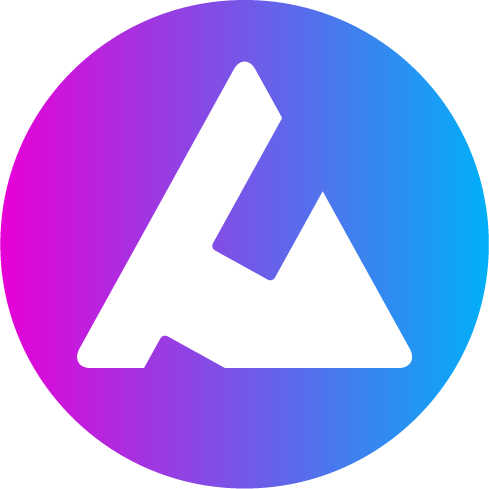 Autobahn Network
TXL

UDOO

UGAS
UGAS

U Network
UUU

Wabi
WABI

WagyuSwap
WAG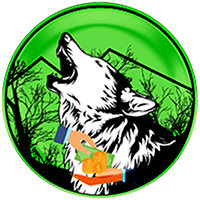 Wolf Safe Poor People
WSPP

Curate
XCUR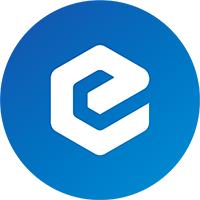 eCash
XEC

XRPDOWN
XRPDOWN

XRPUP
XRPUP

Xensor
XSR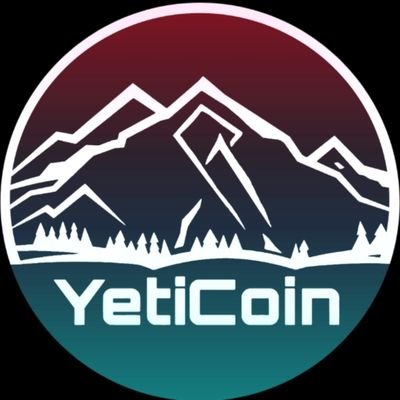 YetiCoin
YETIC

Zenswap Network Token
ZNT
ZUM TOKEN
ZUM
Become a Unicly CryptoPunks Collection (UPUNK) owner in just a few minutes
1
Install Atomic Wallet
Atomic is a free and secure place to manage Unicly CryptoPunks Collection, Ethereum, XRP, USDT and more than 300+ assets.
2
Verify your Identity
Verification is required to prevent identity theft or fraud. Photo ID is required to make sure it's really you.
3
Get Unicly CryptoPunks Collection (UPUNK)
Start with $50 and up to $20,000 daily. Receive crypto into your wallet. Credit/Debit cards accepted.
What Our Customers Say

Jesse Brewington
As always, Atomic Wallet has been super fast and convenient with all my transactions.

Brian Weaver
Best wallet out there!! Exchange feature is great and cheap which is a major plus!

Anne Mwai
I love that I can almost do anything in AW I can purchase and exchange Crypto very easily, very user friendly.

Claudio
Sending coins from AW is super easy, safe and with no extra fees or limitations.

Conor
Great platform, really easy to use, nothing complicated, everything a beginner or pro trading crypto would want.
Even more cool features are coming