About us
Atomic Wallet is a decentralized Cryptocurrency wallet that supports more than 1000+ coins and tokens, providing simplicity, safety, and convenience for its users.
more info
1000+
Crypto assets
Atomic offers an anonymous swap for more than 60 crypto assets with cashback rewards for every swap.
20+
PoS assets
You can stake a wide range of coins and earn profit weekly, monthly, and yearly.
22
Fiat currencies
Buy any of the 18 most popular crypto assets with your bank card: Bitcoin, Ethereum, Ripple, and many more.
50+
Employees
The big passionate team of crypto professionals works 24/7 to provide you with a better experience.
20% yearly profit in AWC Staking
Every Atomic Wallet user is able to stake our native AWC tokens (along with Tezos, Cosmos, and many more) and earn up to 23% yearly profit. AWC is widely used in Atomic Wallet ecosystem as Cashback rewards for every instant swap, as rewards for referral campaign, and other bonuses.
Atomic Wallet Token is tradable on Binance DEX, HOO, and IDEX.
Our Mission
Our mission is not only to provide a convenient way of managing cryptocurrencies but also to create a healthy multifunctional ecosystem that will boost the crypto mass adoption.
At Atomic Wallet, we are building an all-in-one decentralized crypto solution for everyone – no matter how familiar with the cryptocurrency world you are.
Our goal is to explain and show that crypto isn't hard. We also highly respect our users' privacy and provide main features without any KYC.
Our History
2018
Q1

Desktop release, BTC-LTC Atomic Swap

Q2

Swap + 10 assets added

Q3

50k Downloads

Q4

Android App + IDEX listing
2019
Q1

150k downloads

Q2

iOS App, Binance DEX listing

Q3

Cashback Program started

Q4

Staking for 8 assets
2020
Q1

1000+k downloads

Q2

Portfolio + price charts

Q3

Crypto loans integration

Q4

Trading desk
2021
Q1

New staking dashboard, Portfolio screen update, Offline push notifications and price alerts

Q2

Swap Screen update that allows status tracking and refund.

Q3

39 assets to be available for purchasing including SOL, SHIB, DOGE, ADA and others.

Q4

Wallet Connect supprt in the app, Website Localizations added.
2022
Q1

5 NFT Blockchains support: MATIC, ETH, SOL, BSC, AVAX

Q2

23 new assets supported, including BSC, OSMO, MATIC, APT, NEAR, OSMO and others.

Q3

Support for 7 new PoS assets: Lido ETH, EGLD, BNB, NEAR, HBAR, LUNC, OSMO

Q4

App improvements including push notifications, about tab, optimizations and much more small features.
2023
Q1

WEB3 browser extension to manage dApps

Q2

10 new asset integrations - Fantom, Toncoin, and others

Q3

Staking support for 5 more chains - Polygon, Flare, and others

Q4

App performance improvement - speed up data updates

Q5

AWC token migrations to Binance Smart Chain
Our core values
Privacy
We respect everyone and guarantee our users full anonymity
Security
We provide users with the exceptional safety of their funds
Decentralization
We fully support the decentralization of the network
Integrity
We believe in a bright future of crypto and build it with everyone who joins
Availability
We do our best to provide a convenient wallet to everyone, everywhere
Security
Atomic Wallet is a non-custodial decentralized wallet.
It means that you own your backup phrase and private keys, thus, you fully control your funds
We have no access to your wallet and your sensitive information
Your 12-words backup and private keys are stored locally on your device and strongly encrypted
Moreover, your funds are not located in the wallet itself, there are safely stored on the blockchain
more info
Our Team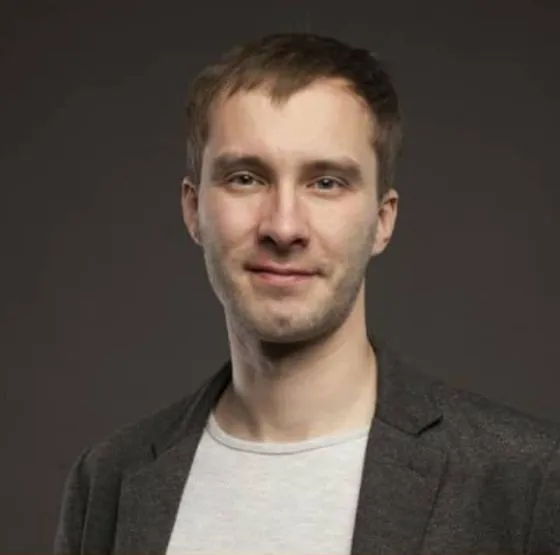 KONSTANTIN GLADYCH
CEO, PhD in data science with 6 years solid experience in blockchain and cryptocurrencies, 10 years in IT. Konstantin is well-known as the co-founder and CEO of Changelly.com, biggest cryptocurrency instant exchange with over 2 millions active customers monthly and $0.5bln in monthly turnover. Konstantins interests are: decentralization, custody-free solutions, p2p exchangers.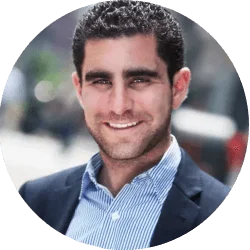 CHARLIE SHREM
Strategic Advisor and Visionary, is an American entrepreneur and bitcoin advocate. In 2011 he co-founded the now-defunct startup company BitInstant, and is a founding member of the Bitcoin Foundation, formerly serving as vice chairman. The Bitcoin Foundation is a nonprofit founded in 2012 with the mission to standardize, protect and promote the use of bitcoin cryptographic money.
Contacts
If you have questions, feel free to contact us anytime!
Contact Us
Jobs
We're hiring! Check open positions and submit your CV.
more info