AMA Session with Nano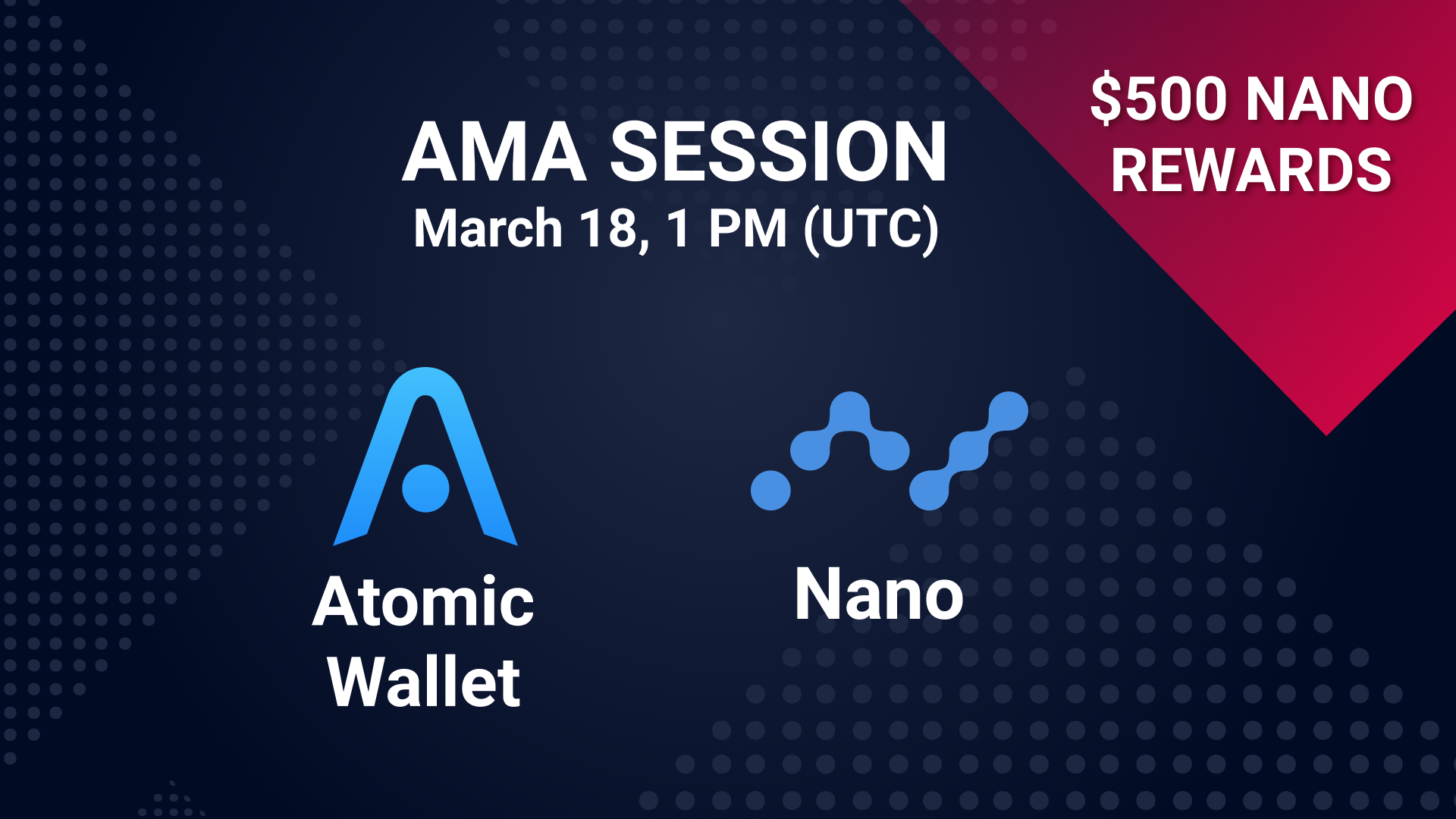 On March 18, 1 PM (UTC), we'll host Nano, decentralized, sustainable, and secure digital money, at our AMA session on Telegram! The project will be represented by Colin LeMahieu, CEO & Founder, and Andy Johnson, Communications Manager.
The rules are:
Learn about the project we're hosting
Join the live session in our Telegram chat
Pass the quiz (link to google forms will be shared at the AMA)
Take part in the live chat with Nano
The pool for the AMA with Nano is $500 NANO.
$350 for all quiz participants, who pass it successfully
$150 will be shared between users who ask the best questions on Twitter or in the live chat.
To pass the quiz – learn about Nano.
Download Atomic wallet to get a NANO-address!
Subscribe to our Twitter:
Subscribe to Telegram channels:
The Google forms will be sent during the session in our Telegram chat. Don't miss it out!